In Pictures: Signs of Hope and Gratitude in the Time of Coronavirus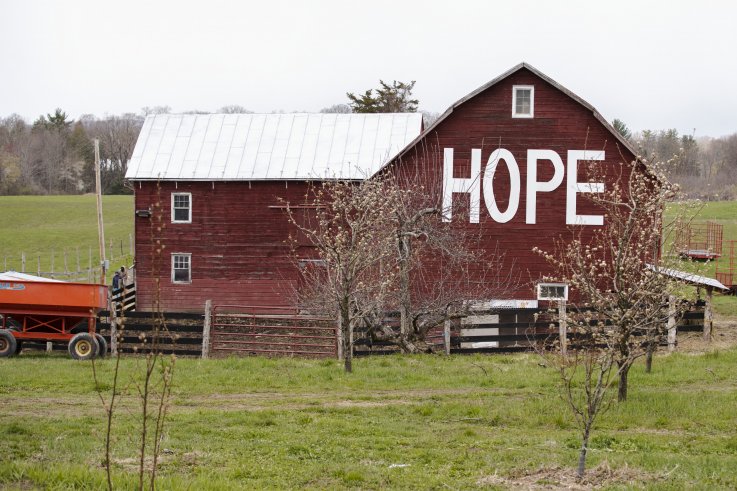 While most of the world has been advised to shelter-at-home, quarantine or self-isolate to help stop the spread of COVID-19, health care and front-line workers are out there every day risking their safety for us. Around the globe, people are showing their gratitude for those who are putting their lives on the line to help fight this pandemic. In New York City, each night at 7 o'clock, the streets erupt in applause and the banging of pots and pans from people's windows in a show of gratitude and hope.
In addition to nightly rounds of applause, people are showing their support by boosting morale in other ways. Children are making signs to hang in the windows of their homes, messages of thanks are being placed on the top floors of buildings that overlook hospitals and even a barn in upstate New York reads "Hope"—giving those who pass it something to hopefully bring a smile to their faces in some of the darkest times.
Want to see more signs of hope during the pandemic? Newsweek's "Heroes of the Pandemic" series features everyday heroes showing service, sacrifice or kindness in the time of COVID-19.