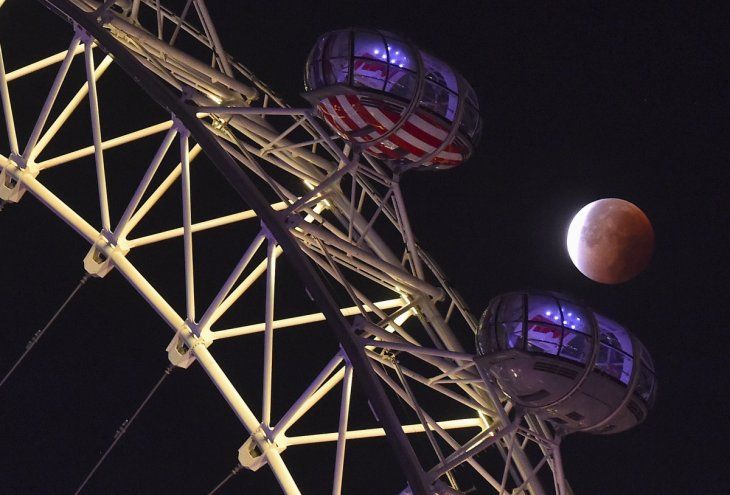 People around the world watched the supermoon lunar eclipse on Sunday evening through Monday morning, the first to appear in 33 years.
A supermoon occurs when the moon is in the closest part of its orbit to Earth, making it appear larger in the sky. A lunar eclipse is also known as a blood moon because of the reddish glow caused by Earth's shadow.
The eclipse was visible in North America, South America, West Africa and Western Europe. While the western half of North America, the rest of Europe and Africa, the Middle East and South Asia observed a partial eclipse.
It's the first such occasion since 1982, and the next supermoon eclipse won't be until 2033, according to NASA.