In Pictures: Thousands of Syrians Stream out of Rebel-held Enclave of Eastern Ghouta as Army Approaches
Thousands of Syrians are fleeing the rebel-held enclave of eastern Ghouta as the army presses its advance into the last major opposition stronghold near Damascus.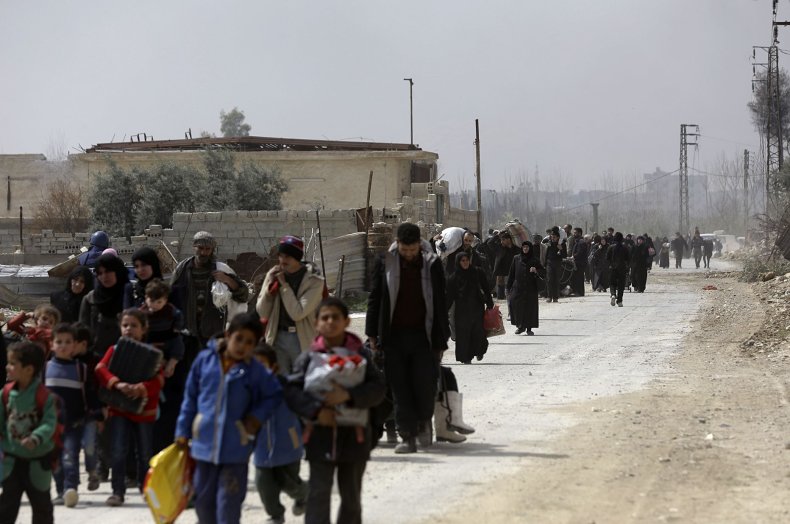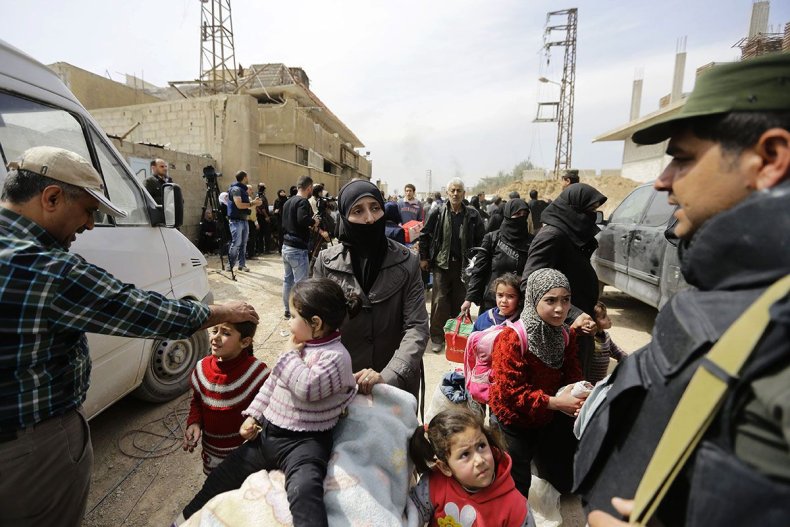 The Syrian Observatory for Human Rights, a UK-based monitor, said at least 7,000 people have walked out of the enclave toward positions of advancing government forces, which have split eastern Ghouta into three separate pockets.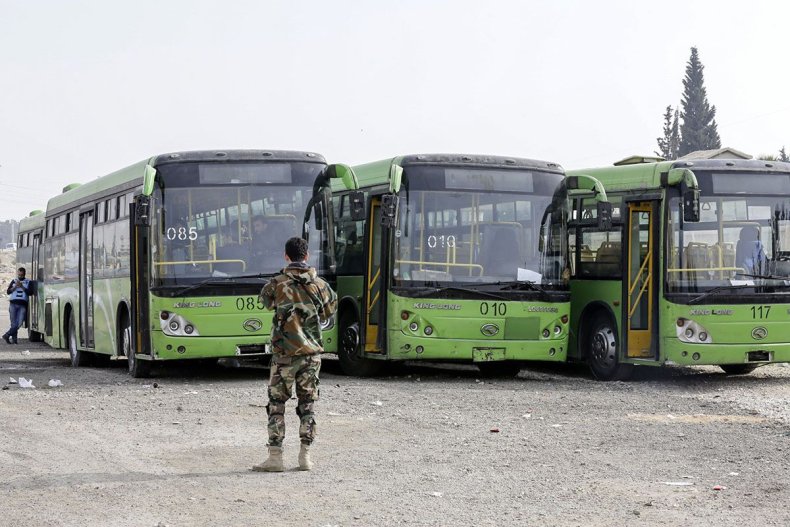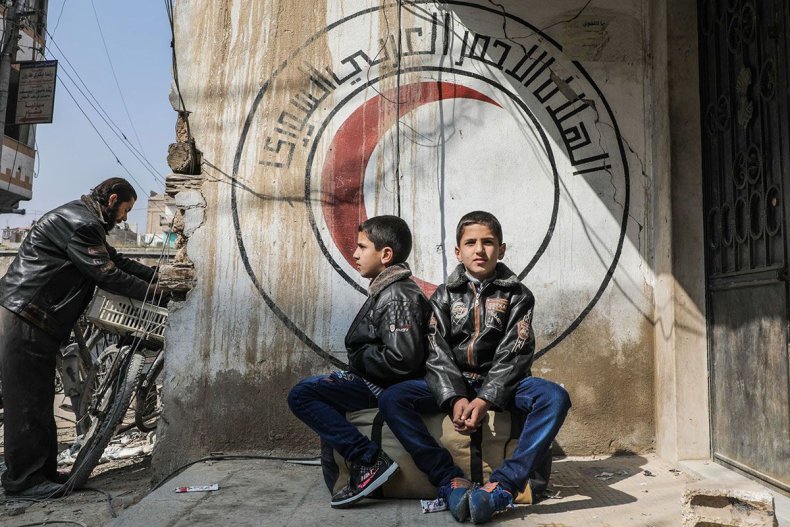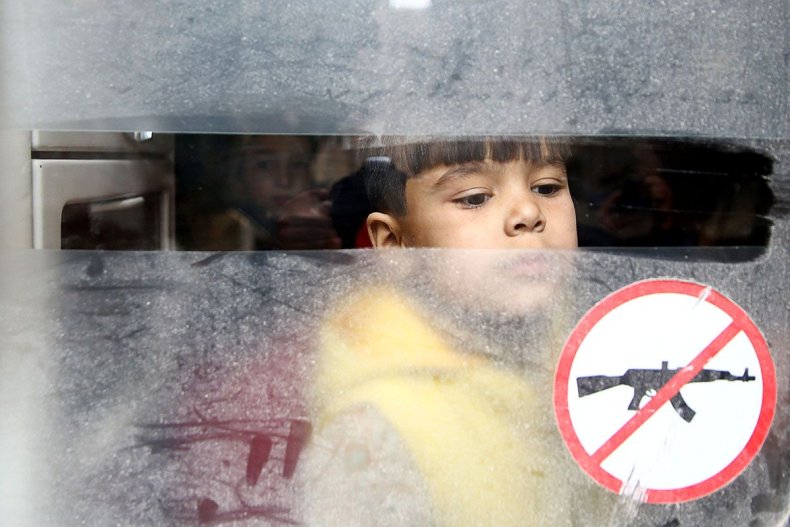 The is the first time a large group of people have fled the enclave since Damascus launched an offensive to recapture it last month, said Observatory Director Rami Abdulrahman. Earlier this week, scores of sick and wounded people were evacuated from eastern Ghouta.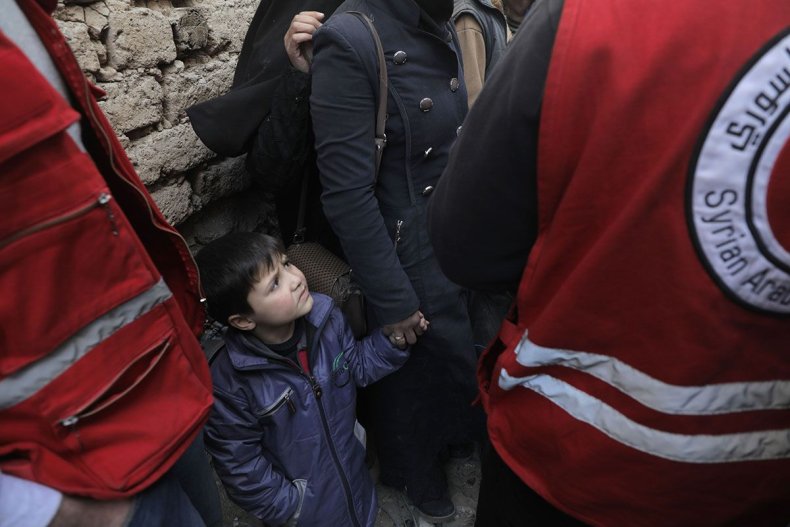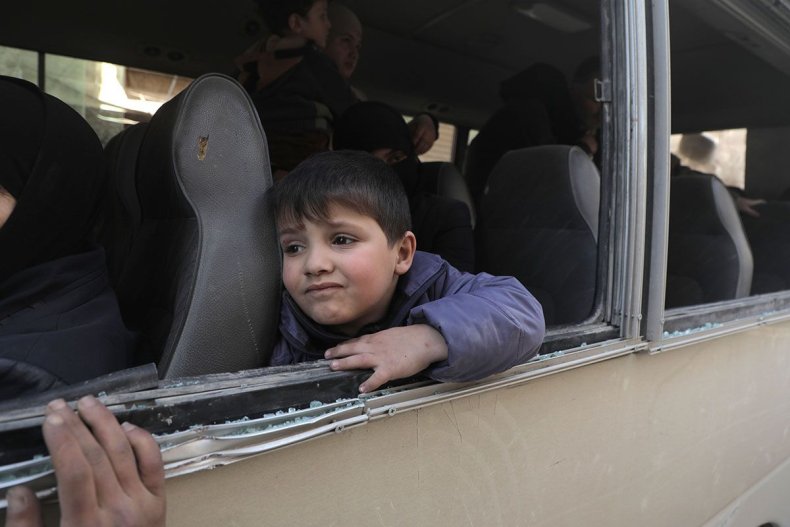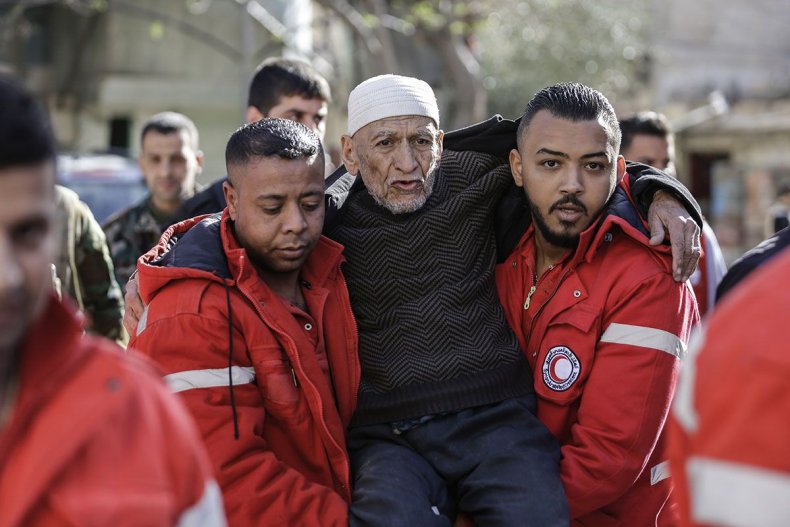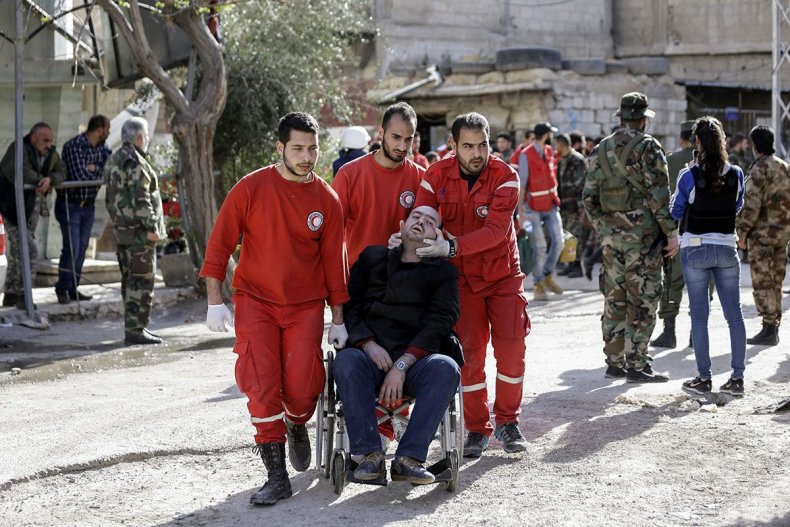 In an offensive that began nearly a month ago, Syrian government forces have splintered rebel territory in eastern Ghouta, which had been the largest insurgent bastion near the capital.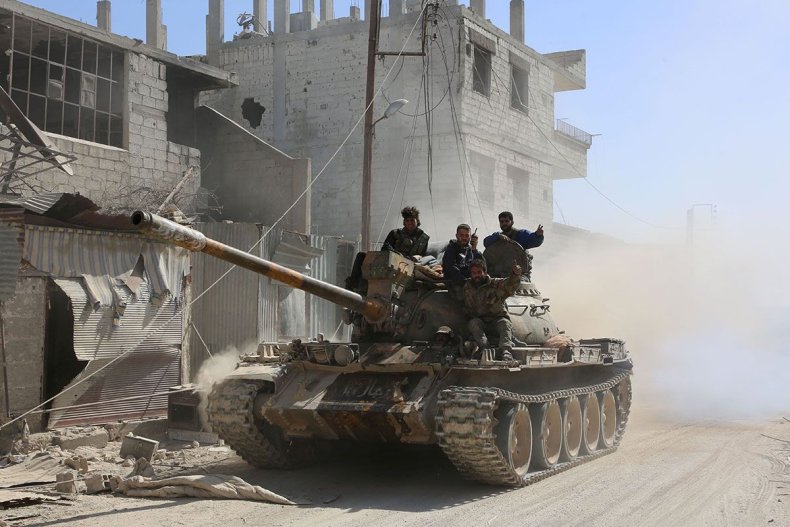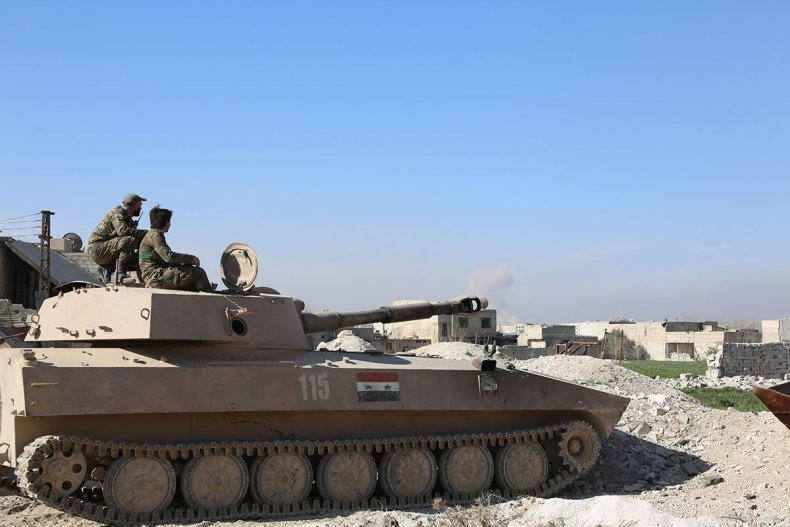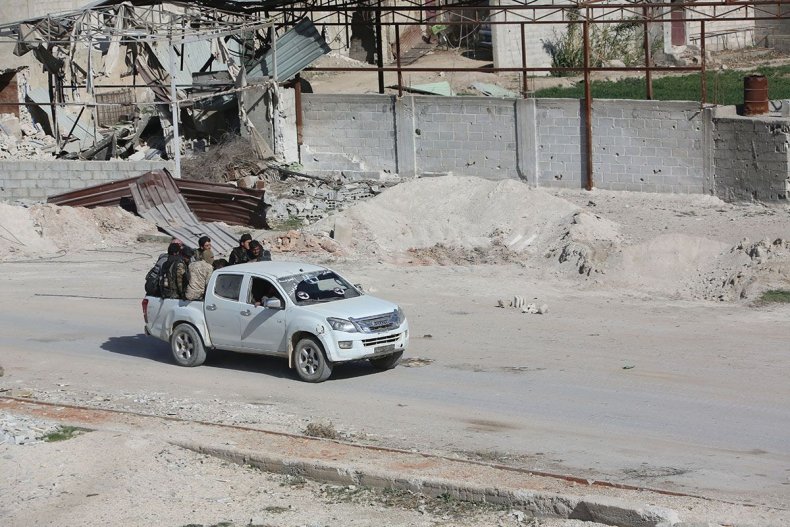 The International Committee of the Red Cross (ICRC) said 25 aid trucks entered a pocket further north, controlled by rebel faction Jaish al-Islam, and was headed to the town of Douma. ICRC spokeswoman Iolanda Jaquemet said the convoy, which entered through the al-Wafideen crossing, contained enough food aid for 26,100 people for one month, among other items.
The Syrian Observatory for Human Rights said that overnight, dozens of airstrikes and shellings hit eastern Ghouta's southern pocket.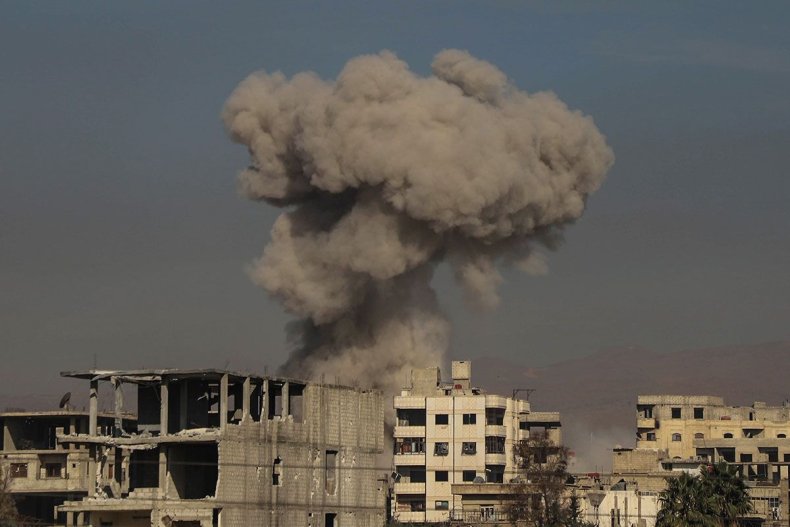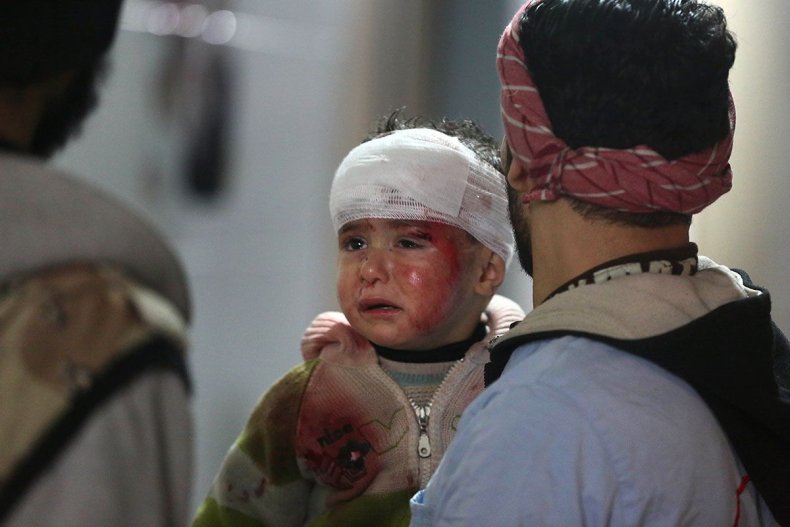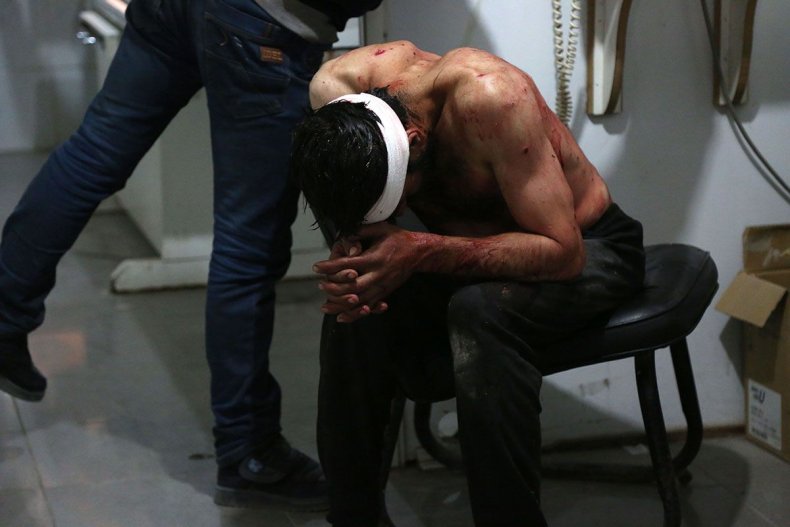 Moscow and Damascus say their forces only target armed militants and seek to stop mortar attacks by insurgents that killed dozens of people in the capital. They accuse the rebels of using civilians as human shields, which the fighters deny.