Some 3 million Venezuelans—a tenth of the population—have left Venezuela since late leader Hugo Chavez started his socialist revolution in 1999. More than 500,000 have fled to Colombia—many illegally—hoping to escape grinding poverty, rising violence and shortages of food and medicine in the once-prosperous nation.
Photographer Jaime Saldarriaga joined Reuters journalists at the Paraguachón border crossing to document the exodus from Venezuela, which is now on a scale echoing the departure of Myanmar's Rohingya people to Bangladesh.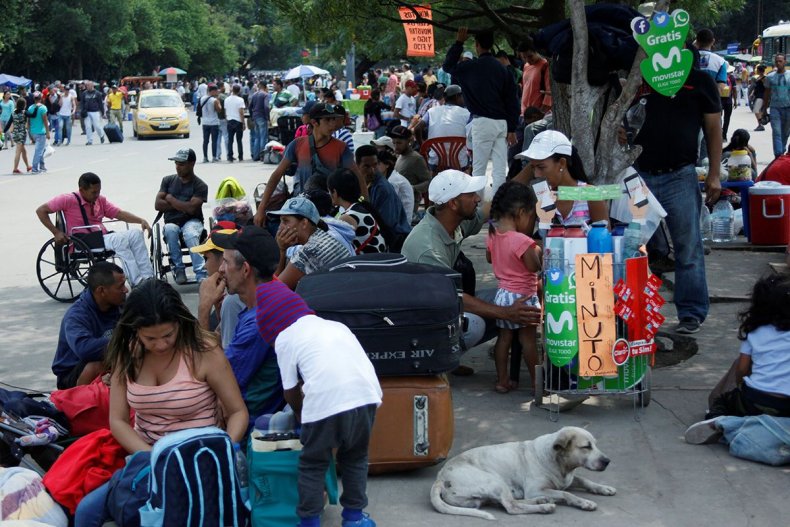 Hundreds of migrants lugging heavy suitcases and overstuffed backpacks walk along the road to the Colombian border town of Maicao, beneath the blazing sun. The Venezuelans arrive hungry, thirsty and tired, often unsure where they will spend the night—but they are relieved to have escaped the calamitous situation in their homeland.
The broken line snakes back eight miles (13 km) to the border crossing, where more than a hundred Venezuelans wait in the heat outside the migration office.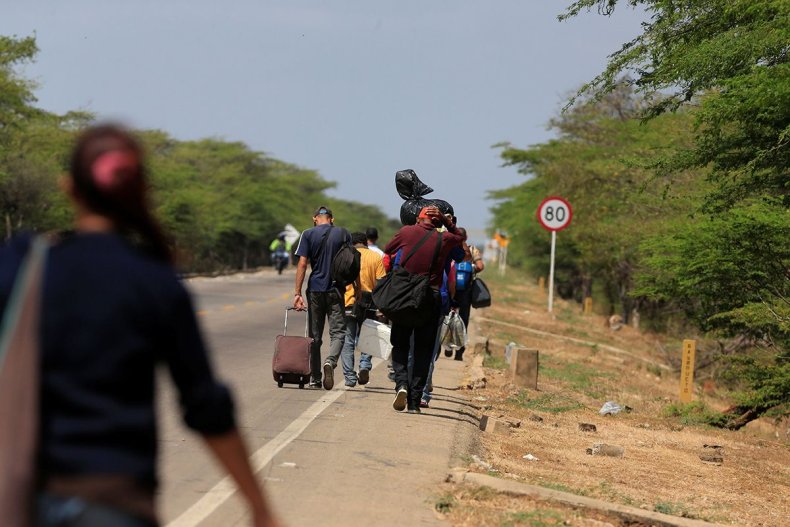 Money-changers sit at tables stacked with wads of bolívares—Venezuela's currency—made nearly worthless by hyperinflation under President Nicolas Maduro's socialist government.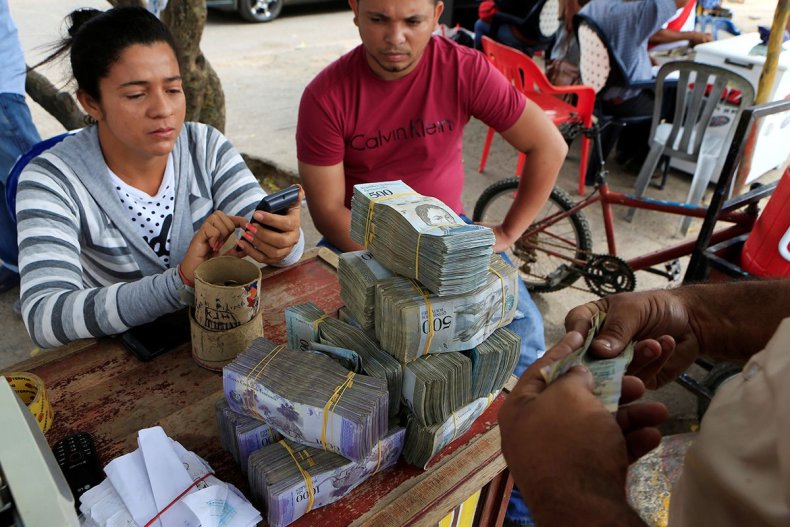 "It's migrate and give it a try or die of hunger there. Those are the only two options," Yeraldine Murillo, 27, who left her six-year-old son behind in the Venezuelan city of Maracaibo, told Reuters. "There, people eat from the trash. Here, people are happy just to eat," she said, adding she hopes to find work in Colombia's capital, Bogotá, and send for her son.
Migrants told Reuters they were paying up to 400,000 bolívares for a kilo of rice in Venezuela. The official monthly minimum wage is 248,510 bolívares—around $8 at the official exchange rate, or $1.09 on the black market.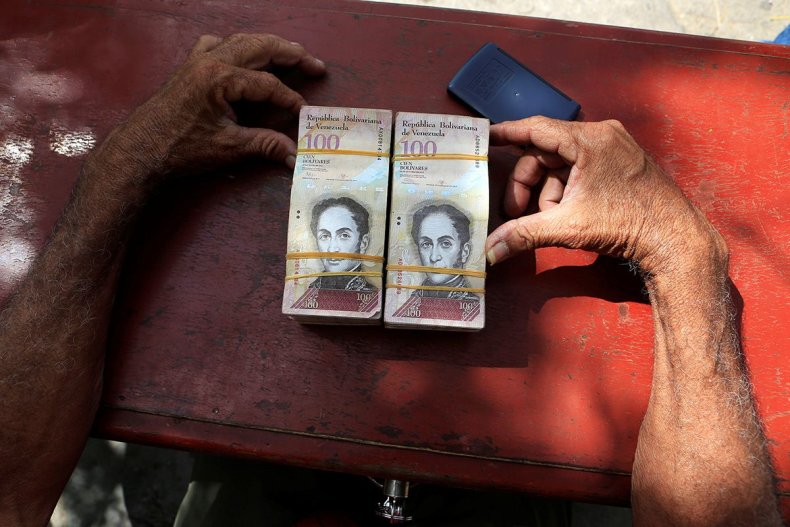 Food shortages, which many migrants jokingly refer to as the "Maduro diet," have left people noticeably thinner than in photos taken years earlier for their identification cards.
Mechanic Luis Arellano and his children were among the lucky ones who found beds at a shelter in Maicao run by the Catholic diocese with help from the U.N. refugee agency. The 58-year-old said his children's tears of hunger drove him to flee Venezuela. "It was 8 p.m. and they were asking for lunch and dinner and I had nothing to give them," he said, spooning rice into his 7-year-old daughter's mouth. He raised his children's spindly arms and said: "[These aren't] the size they should be."
Read More: Venezuela Must Stop Presidential Elections
The shelter, where bunk beds line the walls of the bedrooms, provides food and shelter for three days and, for those joining family already in Colombia, a bus ticket onwards. It will soon have a capacity for 140 people a night—a fraction of the daily arrivals.
At another shelter in the border city of Cucuta, some 250 miles (400 km) to the south, people regularly spend the night on cardboard outside, hoping places will free up. The largest city along the frontier, Cucuta, has borne the brunt of the arriving migrants.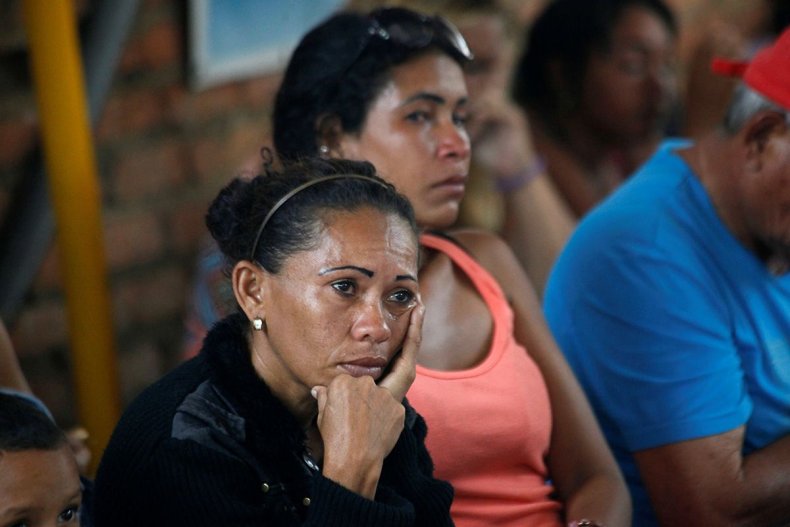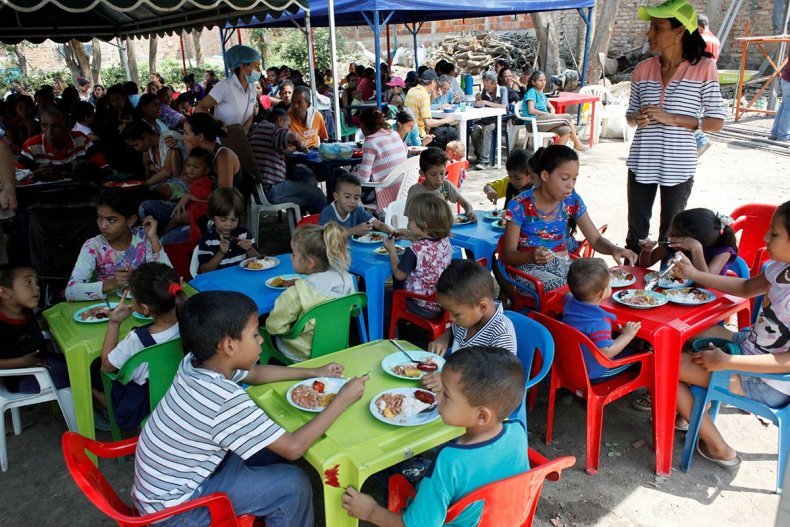 About 30,000 people cross the pedestrian bridge that connects the city with Venezuela on daily entry passes to shop for food.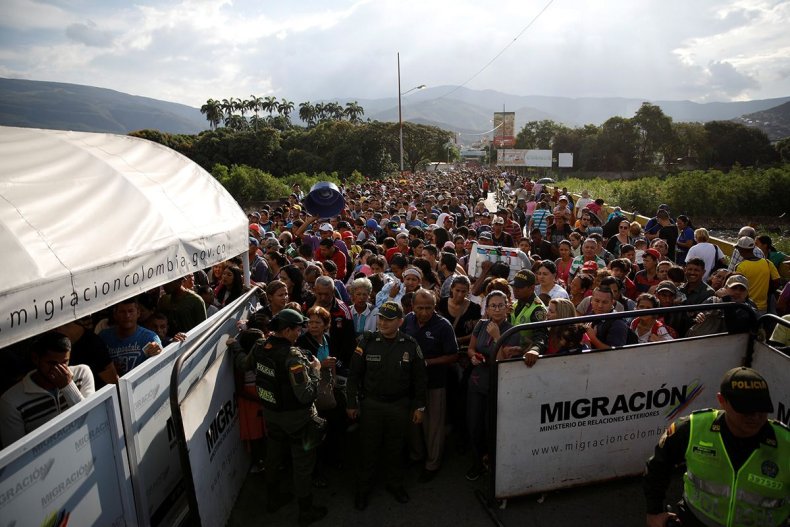 The mass migration is stirring alarm in Colombia. A migration official told Reuters as many as 2,000 Venezuelans enter Colombia legally through the border crossing at Paraguachón each day, up from around 1,200 late last year. But officials estimate as many as 4,000 people cross illegally every day.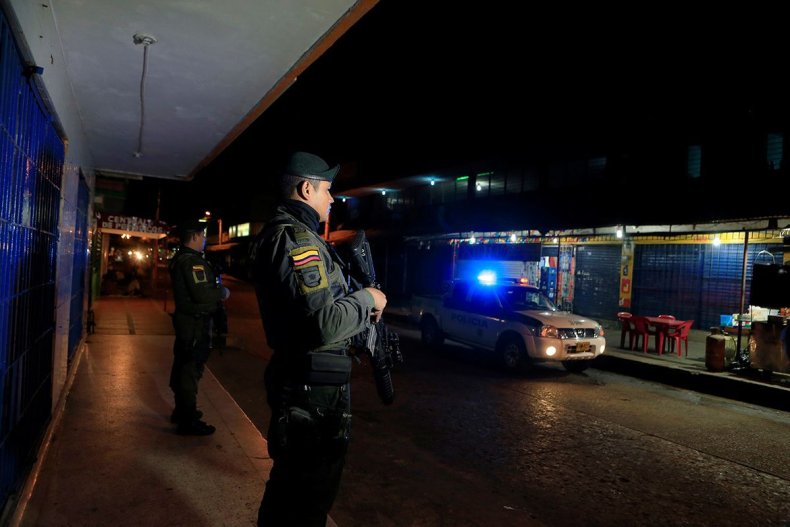 Colombia is letting the migrants access public health care and send their children to state schools. Santos is asking for international help to foot the bill, which the government has said runs to tens of millions of dollars.
Under pressure from overcrowded frontier towns such as Maicao, Colombian President Juan Manuel Santos announced a tightening of border controls this month, deploying 3,000 additional security personnel. But the measures are unlikely to stem the flow of illegal migrants pouring across the 1,379-mile (2,219 km) frontier.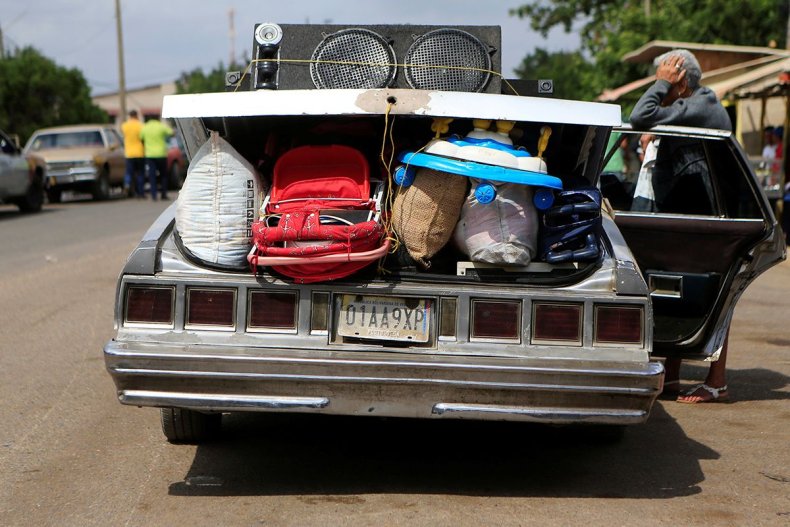 While many feel a duty to welcome the migrants, in part because Venezuela accepted Colombian refugees during that country's long civil war, others fear losing jobs to Venezuelans being paid under the table. After locals held a small anti-Venezuelan protest last month, police evicted 200 migrants who were living on a sports field, deporting many of them.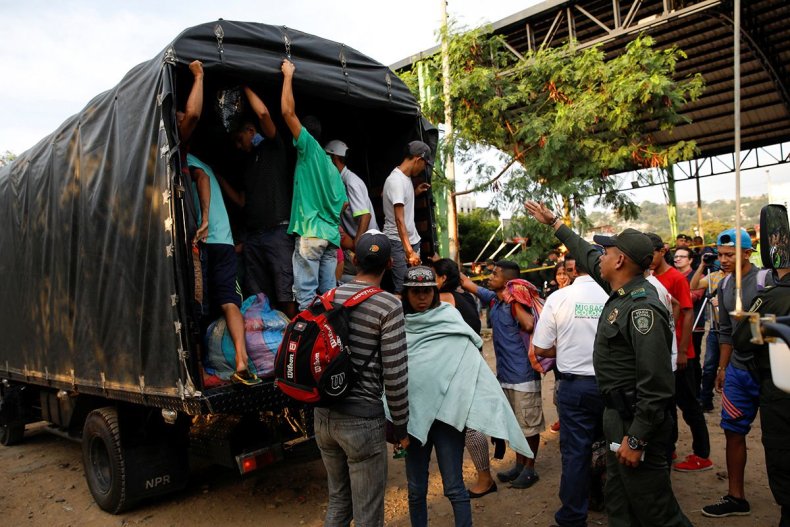 Migrants are verbally abused by some Colombians who refuse them work when they hear their accents, said Flavio Gouguella, 28, from Carabobo. "Are you a Veneco? Then no work," he said, using a derogatory term for Venezuelans.
Locals also worry about an increase in crime and support police efforts to clear parks and sidewalks. They already have to cope with smuggled subsidized Venezuelan goods damaging local commerce, and have grown tired of job-seekers and lending their bathrooms to migrants. Spooked by police raids, migrants in Maicao have abandoned the parks and bus stations where they had makeshift camps, opting to sleep outside shuttered shops. Female migrants who spoke to Reuters said they were often solicited for sex.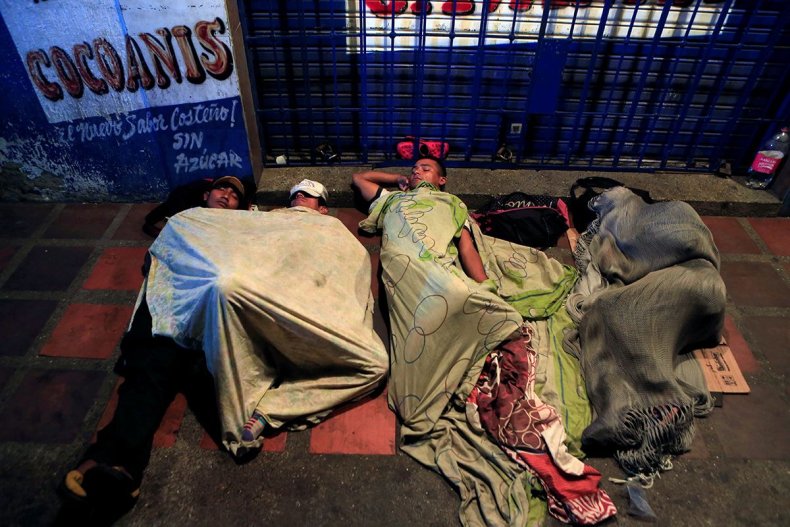 Despairing of finding work, some entrepreneurial migrants turn the nearly worthless bolivar currency into crafts, weaving handbags from the bills and selling them in Maicao's park. "This was made from 80,000 bolivars," said 23-year-old Anthony Morillo, holding up a square purse featuring bills with the face of South America's 19th-century liberation hero Simon Bolivar. "It's not worth half a bag of rice."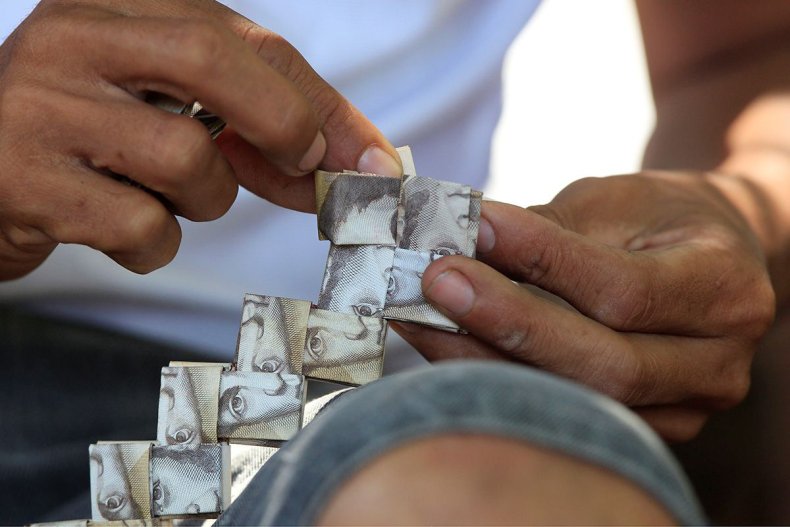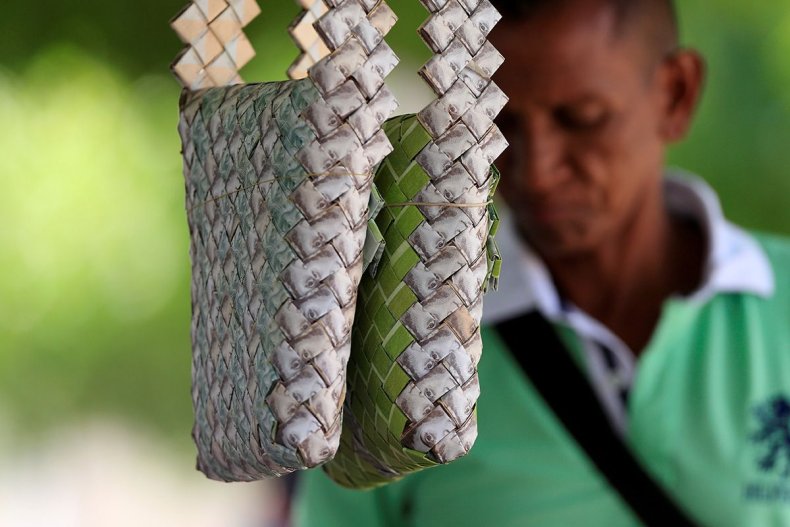 Despite four months of violent anti-government protests last year, Chavez's successor Maduro is expected to win a fresh six-year term at elections on April 22. The opposition, whose most popular leaders have been banned from running, are boycotting the vote.