The World's Most Popular City Is...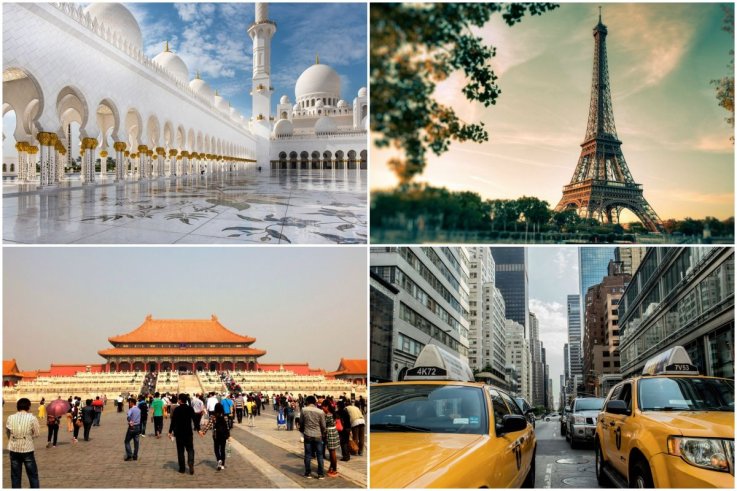 According to the most recent statistics, the world's fleet of around 23,600 commercial airliners carried more than 4 billion passengers in 2017, the most in the history of air travel.
But where did all those people go? While many answers to that question are likely to be a sales conference in an hotel convention center in the middle of nowhere, a good number of airline seats will have been occupied by vacationers heading to an exotic location.
And, thanks to a recent report from Mastercard, we also know which are the most popular travel destinations, i.e. the cities that attracted the most visitors from overseas through 2016.
The Mastercard survey has analyzed travelers' trends for at least the past five years and published the most visited 100 cities worldwide. As is always the case when looking at global trends, Americans are forced to accept that their preferences don't make too much of a ripple on the international scene.
And despite the draw of places like New York and Los Angeles, the most popular cities are often those accesible to the billions living in China and India. However, there are still plenty of familiar names near the top; Rome, Paris and London rank highly, while millions of overseas visitors are drawn to the U.S. to spend their tourist bucks.
And people move in their millions. Even the 50th most visited city—Zurich, in Switzerland—attracted 2.24 million international visitors in 2016.
For the purposes of the Mastercard survey, an "international visitor" is a person who stays for at least one night but whose permanent home in not in the same country as the destination city. It therefore does not include domestic tourists.
It also combines those traveling for business with those for pleasure, but in only three of the top 20 most visited cities (Paris, Milan and Shanghai) do business travelers account for more than 25 percent of total visitors.
So if you're short of ideas for your next overseas vacation, take a look at our gallery of the 50 most visited cities in the world.