In Pictures: The World's Most Popular Beers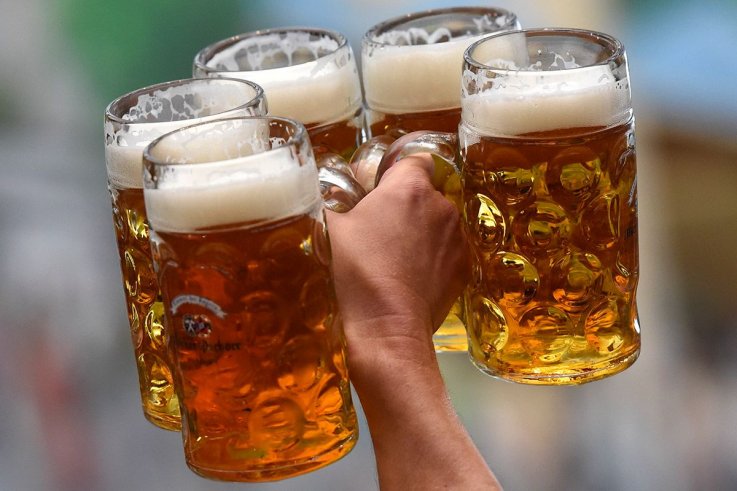 For many world travelers, the process of learning a local language will extend only to three words: "Please," "Thank-you," and "Cheers!" If that's too many, you can probably forget the first two.
Without question, the best way to integrate into a new culture is to share a tipple with the locals, and the world's favorite alcoholic drink is beer. According to Chartsbin, beer is the most drunk alcoholic beverage in 81 countries, including in the U.S., Canada, the United Kingdom and Australia.
The Czechs consume the most beer per capita of anyone (more than 30 gallons per person per year), with the average American sinking around 16.5 gallons each. And although you may think the advertising power of Anheuser-Busch InBev would make an American beer the most sold in the world, you would be wrong. China's Snow is by far the most popular brand globally, accounting for 5.5 percent of the world's total beer sales. Bud Light accounts for only 2.6 percent, and Budweiser 2.3 percent.
Newsweek's beer gallery takes a look at the best selling beers in the most populous nations in the world. (Countries where alcohol is prohibited have been excluded.) Remember, "best-selling" is rarely the same as "best," so don't expect beer connoisseurs to be heading out to their local craft brew and seeking pints of any of these. However, if you ever find yourself in a bar in the Ivory Coast, the Philippines, Tanzania or Colombia, it might be useful to know what your neighbor is most likely drinking.
Sales figures are not always readily available, but Vinepair put together a useful map a few years ago with many of the best-selling brands. Newsweek has also examined newspapers and industry reports to come up with the following list.
Without further ado:
"Santé!"
"Na zdravi!"
"Kanpai!"
"Skål!"
"Lechyd da!"
"Cheers!"