In Pictures: The World's Ultimate Travel Bucket List for 2018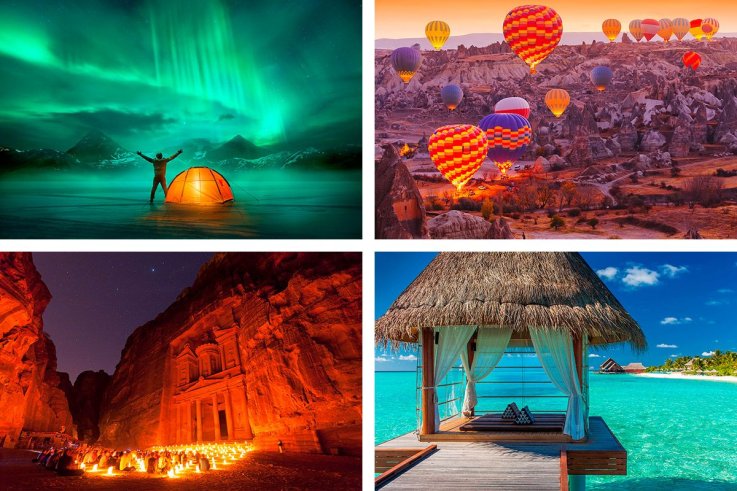 Flight Network, one of the world's largest online travel publications, has revealed the World's Ultimate Travel Bucket List for 2018, chosen by hundreds of top travel professionals.
By consulting more than 800 of the world's leading travel journalists, agencies, bloggers, and editors, Flight Network has compiled a diverse collection of hidden gem locations and exhilarating activities from every corner of our planet.
From the wildlife wonders of an African safari to the non-stop partying of Rio Carnival, there's something for every traveler. Whether your dream vacation involves exploring the ancient temples of Cambodia, sleeping under the stars in the Sahara, or paddling a dugout canoe through the Amazon rainforest, this list will inspire you to pack your bags and book the next flight out.
This Newsweek gallery covers the top 50 destinations in the world, including Greek islands, coral reefs, salt flats and jungles, as well as must-see European cities such as Rome, Paris and London. Visit Flight Network's Ultimate Travel Bucket List for even more tempting trips and to find out how to book the ultimate vacation.