Piers Morgan Calls Meghan Markle Parenting Book 'Beyond Parody'
Piers Morgan has accused Meghan Markle of hypocrisy over her children's book about the father-son bond—due to her own troubled family relationships.
Meghan's first children's book, The Bench, was announced yesterday by Random House Children's Books, inspired by husband Prince Harry and son Archie.
In a statement, she described how the book sought to "capture the warmth, joy, and comfort of the relationship between fathers and sons," which she described as a "special bond."
The ex-Good Morning Britain host and persistent Meghan critic used his Daily Mail online column to argue the Duchess of Sussex's claim her story was inclusive jarred with the breakdown of her relationship with father Thomas Markle.
He wrote: "Lest we forget, Ms Markle has ruthlessly disowned her father Thomas and refuses to have anything to do with him despite the fact they now live just 70 miles from each other.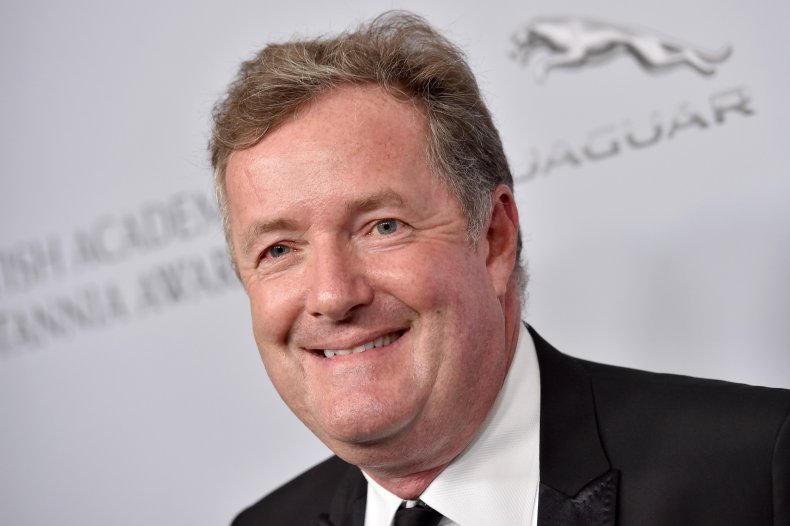 "She is also reported to have disowned every other Markle, none of whom were invited to her wedding.
"This doesn't seem like someone overly keen to operate 'an inclusive lens' to me.
"In fact, it seems a singularly EX-clusive lens.
"She also spray-gunned Thomas in her lie-packed Oprah whine-a-thon in a manner that was more 'ice, rage and irritation' than 'warmth, joy and comfort.'"
He added: "Notwithstanding Ms Markle's seemingly unlimited thirst for committing attention-seeking acts of gargantuan hypocrisy, this seemed beyond parody. But it was real."
Meghan's relationship with her father broke down after he was caught staging pictures with the paparazzi for money in the days leading up to her wedding in May 2018.
She sent him a final letter begging him to stop talking to the media, which he gave to the Mail on Sunday, sparking a lawsuit that she won in February.
Morgan walked out of ITV's Good Morning Britain after claiming he did not believe Meghan's account of feeling suicidal.
The decision followed a complaint by the duchess and a request by the network for an apology, which he declined to make.
His comments, just hours after Meghan and Harry's tell-all interview was broadcast on CBS, led to condemnation from mental health charity Mind.
In his latest column, Morgan added: "As for Harry, he trashed his father Prince Charles in the same interview, moaning about how Daddy had stopped taking his calls or giving him cash, sounding like some needy spoiled brat teenager rather than a 36-year-old multi-millionaire doormat who ditched his family, country and duty because his chillingly controlling and ambitious wife wanted him to.
"And unforgivably, he did this as Charles was desperately worried about HIS father, Prince Philip, who was lying seriously ill in hospital and later died."
Philip died on April 9, just more than a month after the Oprah Winfrey interview was aired on CBS on March 7.
In a statement publicizing the book yesterday, Meghan said: "The Bench started as a poem I wrote for my husband on Father's Day, the month after Archie was born.
"That poem became this story. Christian layered in beautiful and ethereal watercolor illustrations that capture the warmth, joy, and comfort of the relationship between fathers and sons from all walks of life.
"This representation was particularly important to me, and Christian and I worked closely to depict this special bond through an inclusive lens.
"My hope is that The Bench resonates with every family, no matter the makeup, as much as it does with mine."