British broadcaster and television personality Piers Morgan has come to Sharon Osbourne's defense following her departure from CBS's The Talk because of a tense on-air discussion about racism.
Morgan tweeted on Monday, "I'm not a racist & neither is Sharon Osbourne but that didn't stop the woke mob lynching her just for defending me in a shocking epiosde that shames the Cowardly Broadcasting Network & should horrify anyone who values free speech."
The social media post was accompanied by a link to Morgan's latest column at The Daily Mail, in which he called the entire situation an "absolute disgrace."
CBS announced Friday that Osbourne decided to exit the daytime talk show after an internal review found that "Sharon's behavior toward her co-hosts during the March 10 episode did not align with our values for a respectful workplace."
In that episode, Osbourne told co-host Sheryl Underwood she felt like she was "about to be put in the electric chair because I have a friend who many people think is a racist and that makes me a racist." The friend was Morgan, who recently left Good Morning Britain after remarks he made about Meghan Markle's mental health prompted an on-air row with one of his colleagues and an Ofcom investigation.
At one point during their discussion on the March 10 episode of The Talk, Osbourne told Underwood: "Don't try to cry. If anyone should be crying, it should be me."
In his column on Monday, Morgan slammed the controversy surrounding Osbourne and said it was "disgustingly hypocritical" for Underwood to question their relationship "given how Underwood defended HER friend George Lopez when he DID say racist things that were caught on camera."
"This is such an outrageous double standard," Morgan wrote. "And how can it even be happening in a country so proud of its First Amendment constitutional right to free speech?"
Underwood came to Lopez's defense in 2017 after he lashed out at a Black female audience member who disapproved of a joke he made during a show in Arizona.
"There are only two rules in the Latino family: Don't marry somebody black, and don't park in front of our house," Lopez said during his set, which prompted a woman in the audience to put up her middle finger.
TMZ released a clip of the incident, during which Lopez was seen responding to the woman's gesture by calling her a "b**ch" and telling her, "Sit your f**king ass down or get the f**k out."
At the time, Underwood said on The Talk that "when you come into the venue, you have to expect what happens in the house and he who holds the mic or she who holds the mic runs the house."
"I am pro-Black female," Underwood said. "But if you put yourself into it, you're going to get lit up."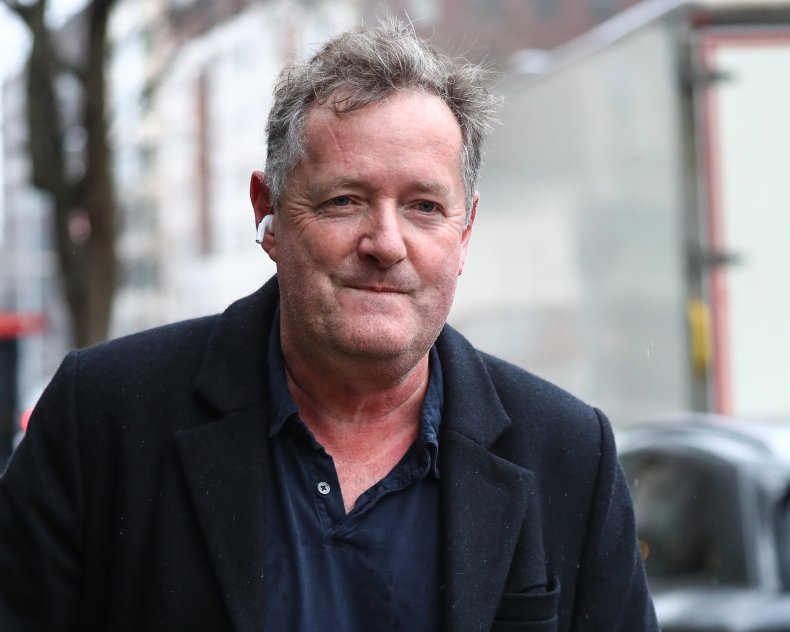 Morgan also criticized CBS in his Daily Mail piece, writing that "they seem to specialise in allowing people to peddle THEIR version of the truth without any regard for what THE truth may be."
Osbourne issued an apology on Twitter two days after the March 10 episode, saying she "panicked" and "got defensive" during the on-air exchange with Underwood.
"To anyone of color that I offended and/or to anyone that feels confused or let down by what I said, I am truly sorry. I panicked, felt blindsided, got defensive & allowed my fear & horror of being accused of being racist take over," Osbourne said.
She added, "Please hear me when I say I do not condone racism, misogyny or bullying. I should have been more specific about that in my tweet. I will always support freedom of speech, but now I see how I unintentionally didn't make that clear distinction."
Howard Bragman, spokesperson for Osbourne, was contacted by Newsweek, but had no comment on Morgan's column.
Updated 3/29/2021, 2:20 p.m. ET: This story has been updated with additional context.