Piers Morgan Calls Sheryl Underwood's Claims of PTSD After Sharon Osbourne Fight 'Crock of Sh*t'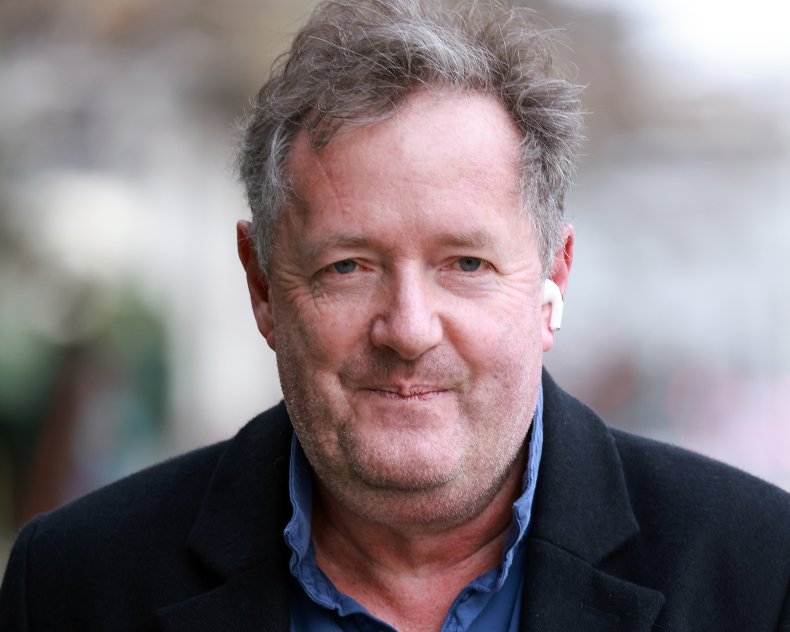 Piers Morgan on Monday slammed The Talk co-host Sheryl Underwood for saying that she experienced post-traumatic stress disorder (PTSD) following a heated discussion with former co-host Sharon Osbourne on March 10.
Underwood locked horns with Osbourne after she defended Morgan against accusations of racism for suggesting that Meghan Markle was lying during a high-profile Oprah Winfrey interview that included accusations of racism against the British royal family. During the first episode of The Talk since Osbourne left the show, which aired on Monday, Underwood said that the encounter had caused trauma. Morgan quickly dismissed Underwood's account of her experience in a tweet a short time later.
"Oh what a crock of sh*t," Morgan tweeted.
On Monday's show, Underwood explained that she did not want to "escalate things with Sharon" during their argument because she believed she was "having a conversation with a friend" and because she was fearful of being "perceived as the angry Black woman."
"That really scared me," Underwood said. "I didn't want to be that. I wanted to remain calm and remain focused. And it's difficult to go back to the day because I just feel the trauma. I feel fearful, a little apprehensive."
"I feel like I'm in, like, PTSD," she added later. "Because it was a trauma. And I feel like I want to get past this, because I really wanted to get back to work."
On March 7, Osbourne tweeted in support of Morgan after he walked off the set of Good Morning Britain following an argument about his suggestion that Markle was a liar. When Underwood confronted her over the issue on air days later, she suggested that the confrontation was comparable to being executed.
"I feel even like I'm about to be put in the electric chair because I have a friend who many people think is a racist, so that makes me a racist," Osbourne said. "And for me, at 68 years of age, to have to turn around and say 'I aint racist—what's it got to do with me?"
Osbourne went on to demand that Underwood "educate" her on how Morgan was being racist by dismissing Markle's statements, while telling her "don't try to cry because if anyone should be crying it should be me."
Weeks later, it was announced that Osbourne had left The Talk following the controversial episode, with an internal CBS review finding that her behavior "did not align with our values for a respectful workplace."
In a March 29 opinion article published by The Daily Mail, Morgan described Osbourne's exit as her being "jettisoned at the altar of politically correct bullsh*t." He insisted that a "woke mob" had succeeded in "lynching" Osbourne for defending him.
"I'm not a racist & neither is Sharon Osbourne but that didn't stop the woke mob lynching her just for defending me in a shocking episode that shames the Cowardly Broadcasting Network & should horrify anyone who values free speech," Morgan tweeted while sharing the article.
Newsweek reached out to Underwood's manager for comment.