Piers Morgan: Ex-'Top Gear' Team Jeremy Clarkson and Co. 'Not Big Stars Anymore'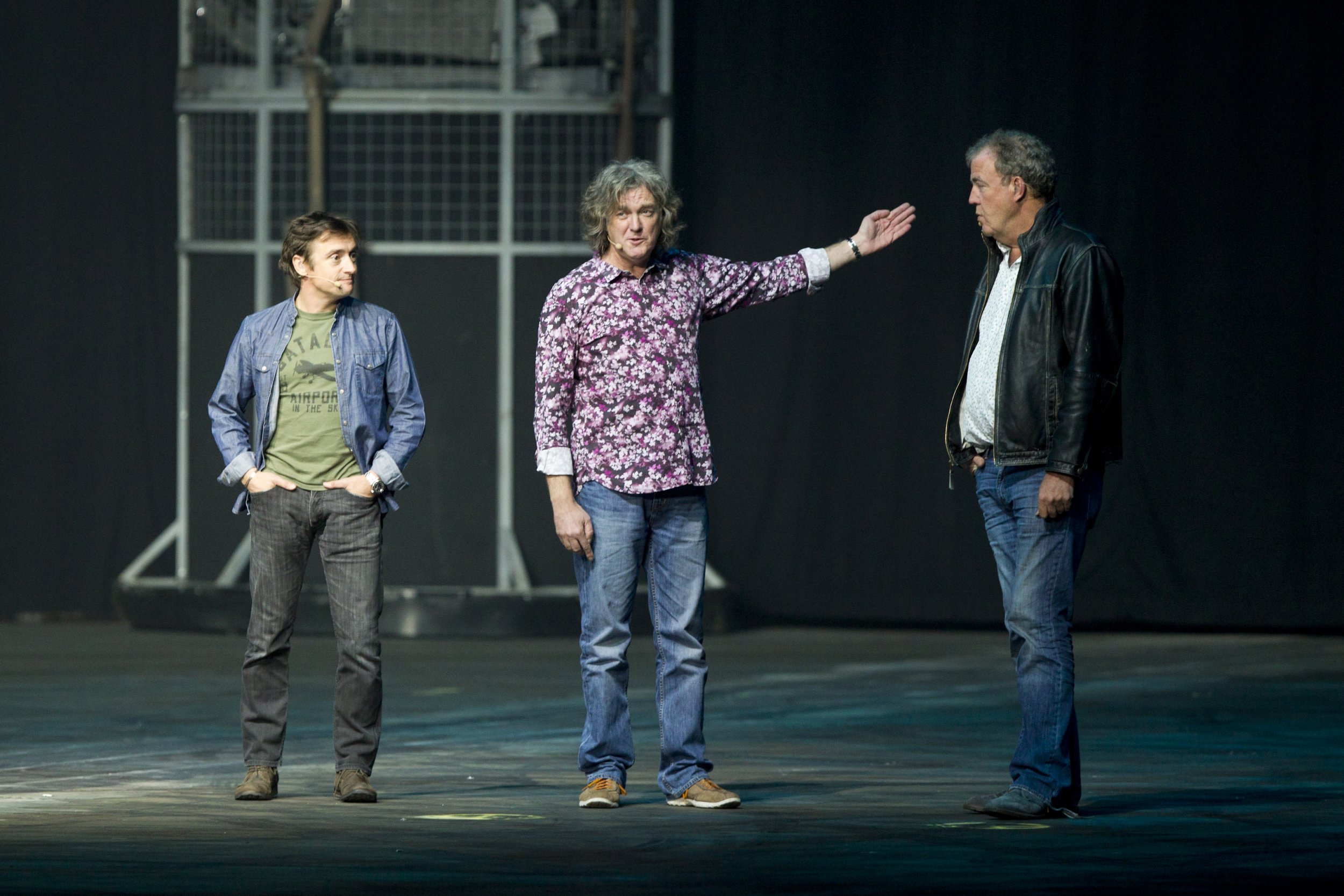 Jeremy Clarkson and his former Top Gear co-hosts Richard Hammond and James May are among the most-talked about television stars in Britain. But they'll have to brace themselves for no longer being "big stars," apparently. This according to Clarkson's longtime rival Piers Morgan.
The ex-tabloid editor, himself now a television presenter on Good Morning Britain , says the trio's new show on Amazon Prime will only be seen by "about 100,000 people," compared to the lofty 8 million viewers who tuned in to see them on Top Gear on BBC Two.
Will Morgan be among those watching? "I never watched the old Top Gear, because my right temple still has the scar from where Clarkson walloped me [at the 2004 British Press Awards] and whenever he comes on screen, my temple twitches," he told the Radio Times. "But out of pure curiosity, I probably will tune in."
Never one to let a sly dig pass him by, Morgan added: "It's only going to be watched by about 100,000 people, so they'll have to get used to not being big stars in this country anymore."
Even if Morgan isn't being facetious, his figure of 100,000 viewers for the still unnamed car show is a little off the mark. Indeed, Amazon Prime may not boast the same viewership as BBC—or even streaming rival Netflix, which felt the show was too pricey for it. But in April, the Guardian reported that Amazon's video-streaming service has 2 million subscribers in the U.K. versus 5 million for Netflix. That's still a lot more potential eyeballs than Morgan gives the trio credit for.
Once you factor in the show's rumored £160 million ($235 million) budget, surely Clarkson and company are the real winners here?
Of course, all this talk about viewing figures is moot unless the trio can get their show on the air by its projected fall start date. At last word, Clarkson, Hammond and May are yet to christen their car show—a painstaking process that Clarkson recently opened up about.
In his Sunday Times column in April, the TV presenter said brainstorming names for the show had become a costly exercise in futility as most of the ideas they came up with are already trademarked or considered too close to Top Gear.
He wrote: "Every morning I'd make a £7,000 ($10,000) call to the lawyer with an idea, and every afternoon I'd get a £7,000 reply saying the name was already in use by someone in New Zealand or France or Ukraine. Prime Torque. Autonation. Skid Mark. Everything was a no-no."