Piers Morgan Says '17 Claims' by Prince Harry and Meghan Markle 'Untrue'
Former Good Morning Britain co-host Piers Morgan considers "17 claims" made by Prince Harry and Meghan Markle during their early March interview with Oprah Winfrey to be "untrue."
Morgan shared this outlook with Fox Nation host Tucker Carlson in Morgan's first interview since quitting the U.K. morning show.
While Morgan didn't enumerate all 17 of the contested claims, he told Carlson that he doubted Markle's claim that the royal family dismissed her feelings of suicidality. He also doubted her claim that a member of the royal family expressed concern about how dark her child's skin color would be.
In her interview with Winfrey, the duchess claimed that she told two members of the royal household—a senior aide and human resources staffer—about her suicidal feelings. Both allegedly dismissed her claims as bad for the royal family's brand.
"I just find that impossible to believe that you would have two people in the palace who would be that callous to a woman telling them that she was suicidal," Morgan told Carlson. Morgan also expressed disbelief because of Harry's connection to "the biggest mental health charities in Britain."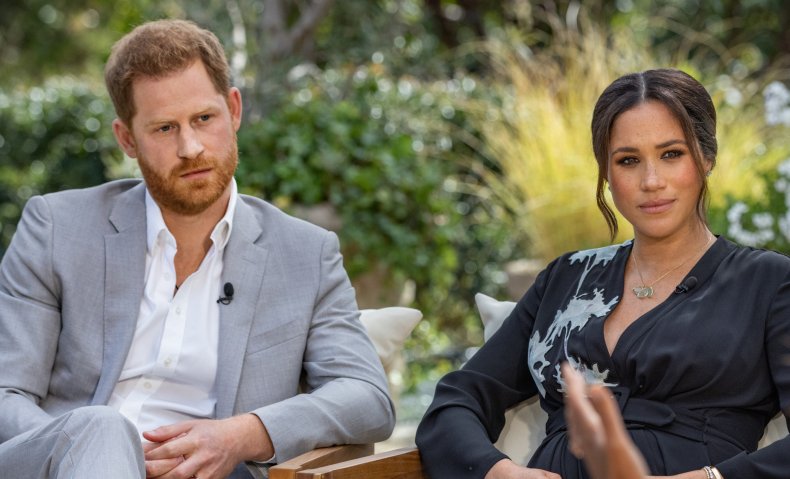 Regarding the claim about a royal family member worrying about her unborn child's skin color, Morgan wanted to know the name of the family member who allegedly expressed concern. Harry declined to provide a name when asked by Winfrey.
Morgan said that Markle claimed the issue came up in several conversations when she was pregnant. Harry said the issue only arose once in a conversation that occurred near the start of his and Markle's relationship.
"So now we have a massive inconsistency," Morgan told Carlson. "One conversation, not two, maybe a year and a half, two years before Meghan said it happened. She didn't even hear it. We don't know the context. We don't know what was said."
Morgan received pushback for publicly doubting claims made by Markle, the Duchess of Sussex, when Morgan and his morning show co-hosts discussed the duchess' interview in early March. Morgan's doubts of Markle's claims led others to accuse him of racism. He left the show soon after.
Morgan told Carlson that after airing his doubts on Good Morning Britain, the network's director of television told him he would have to apologize or else leave the show.
The former morning show co-host also claimed that U.S. TV talk panelist Sharon Osbourne was fired from the daytime discussion show, The Talk, for defending Morgan from accusations of racism.
On the March 10 episode of The Talk, Osbourne implored her Black co-host Sheryl Underwood to "educate" her about what Morgan had specifically said that was racist.
"It is not the exact words of racism, it's the implication and the reaction to it," Underwood told Osbourne. "To not want to address that because she is a Black woman and to try to dismiss it or to make it seem less than what it is. That's what makes it racist."
The Talk released a statement stating that Osbourne's behavior toward her co-hosts during that episode "did not align with our values for a respectful workplace."
However, Osbourne also departed the show after journalist Yashar Ali wrote an expose with multiple sources—including Osbourne's former co-hosts Leah Remini and Holly Robinson Peete—accusing Osbourne of making racist and homophobic comments about her co-panelists behind the scenes.
Newsweek contacted Morgan's representative for comment.