Pig Brain Cell Transplant Might Have Cured an Epileptic Sea Lion, Could Help Humans
In October 2020, Cronutt the sea lion underwent an experimental procedure after his health deteriorated from epilepsy, a neurological disorder that causes seizures. Now, Cronutt is back to his normal self, thanks to a transplant involving pig brain cells in his damaged hippocampus.
The seven-year-old sea lion was treated by neuroscientist Scott Baraban at the University of California, San Francisco. During the surgery, Baraban and a team of surgeons placed healthy pig neurons on the damaged parts of Cronutt's hippocampus.
About a year later, Cronutt had no reported seizures and Baraban said his appetite and weight returned to normal a few months after the procedure. He also told Newsweek that Cronutt's epilepsy was "essentially cured."
"The cell transplant procedure basically saved Cronutt's life as his condition at the time would have resulted in a euthanasia decision by his vets," he said. "Cronutt is doing remarkably well now more than one year after the procedure."
Baraban said they have seen no side effects from the surgery and that his handlers reported his behavior now resembles that of a healthy sea lion.
"This has been a line of research developed and pioneered in my laboratory here at UCSF for nearly two decades," Baraban told Newsweek.
Cronutt's health troubles began in 2017 after he was stranded on land and taken into the Six Flags Discovery Kingdom in Vallejo, California.
There they discovered that Cronutt's brain was damaged from exposure to a neurotoxin produced by bacteria and algae found along the Northern California coast called domoic acid. Exposure to domoic acid is known to cause damage in the sea lion's brains and can induce epilepsy.
In 2020, Cronutt's health continued to deteriorate as his frequent epileptic seizures left him unable to eat leaving him lethargic. That's when Baraban led the efforts to heal Cronutt who is now seizure-free. Without the procedure, Baraban believes Cronutt wouldn't have survived.
Researchers now believe the procedure could pave the way for new research into epilepsy treatments and potential cures. Although it could be years before the procedure is ever attempted on humans, National Geographic reported.
According to the Epilepsy Foundation, about 1 in 26 Americans will develop epilepsy at some time in their life and at least 1 million of those will have uncontrolled epilepsy.
While the disorder is common, conventional treatments such as medications and surgeries, do not always control seizures. Scientists estimate that 1 out of 1,000 people with epilepsy die from sudden unexpected death in epilepsy (SUDEP) each year in the U.S.
In terms of the procedure working for humans, Baraban told Newsweek that the surgery is not therapeutic. He explained that the therapeutic part is delivering healthy pig cells to the damaged hippocampus.
"The surgery is an adaptation of what we have been doing in rodents for years," he explained. "Basically, a stereotaxic delivery of cells through a specialized cannula needle."
Baraban said that at this stage, many of the steps are in place to "to begin discussions on how to move this to the clinic."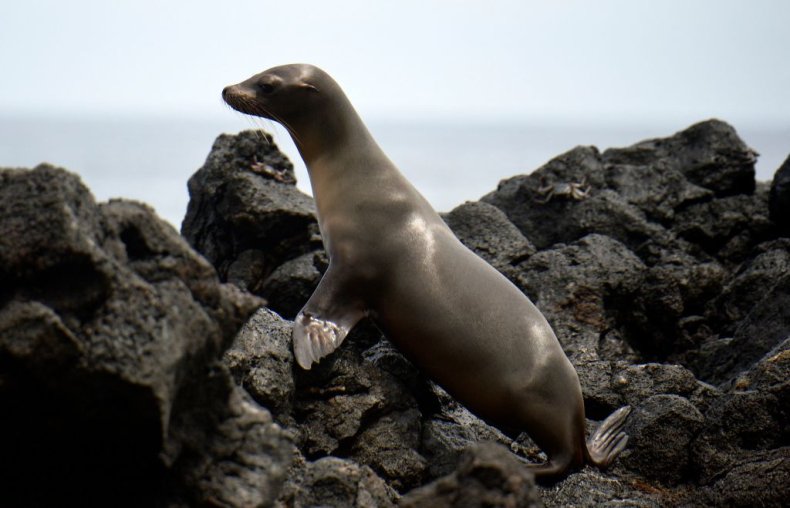 In March 2021, scientists in West Africa discovered that a popular fruit could help with the treatment of uncontrolled epilepsy.
The fruit, grown on the Tetrapleura tetraptera tree, is often used as a spice in Nigerian and other West African dishes. Known as aidan fruit, it is commonly sold in markets for its anti-diabetic and anti-inflammatory properties.
Aidan fruit is also commonly used to treat ailments such as simple wounds, cardiovascular disorders and even breast cancer.
A study published in the Official Journal of the Neuroscience Society of Nigeria found that consuming extracts from the aidan fruit can reduce the risk of a seizure as much as sodium valproate, a popular anti-convulsant drug.
"Epilepsy is a serious condition and it can be difficult to find the right drug to treat it," Moses B. Ekong, an author of the study, wrote. "Some commonly used anti-epileptic drugs may show adverse effects. Most are expensive, and some may be ineffective. There's, therefore, a need to explore new alternatives."