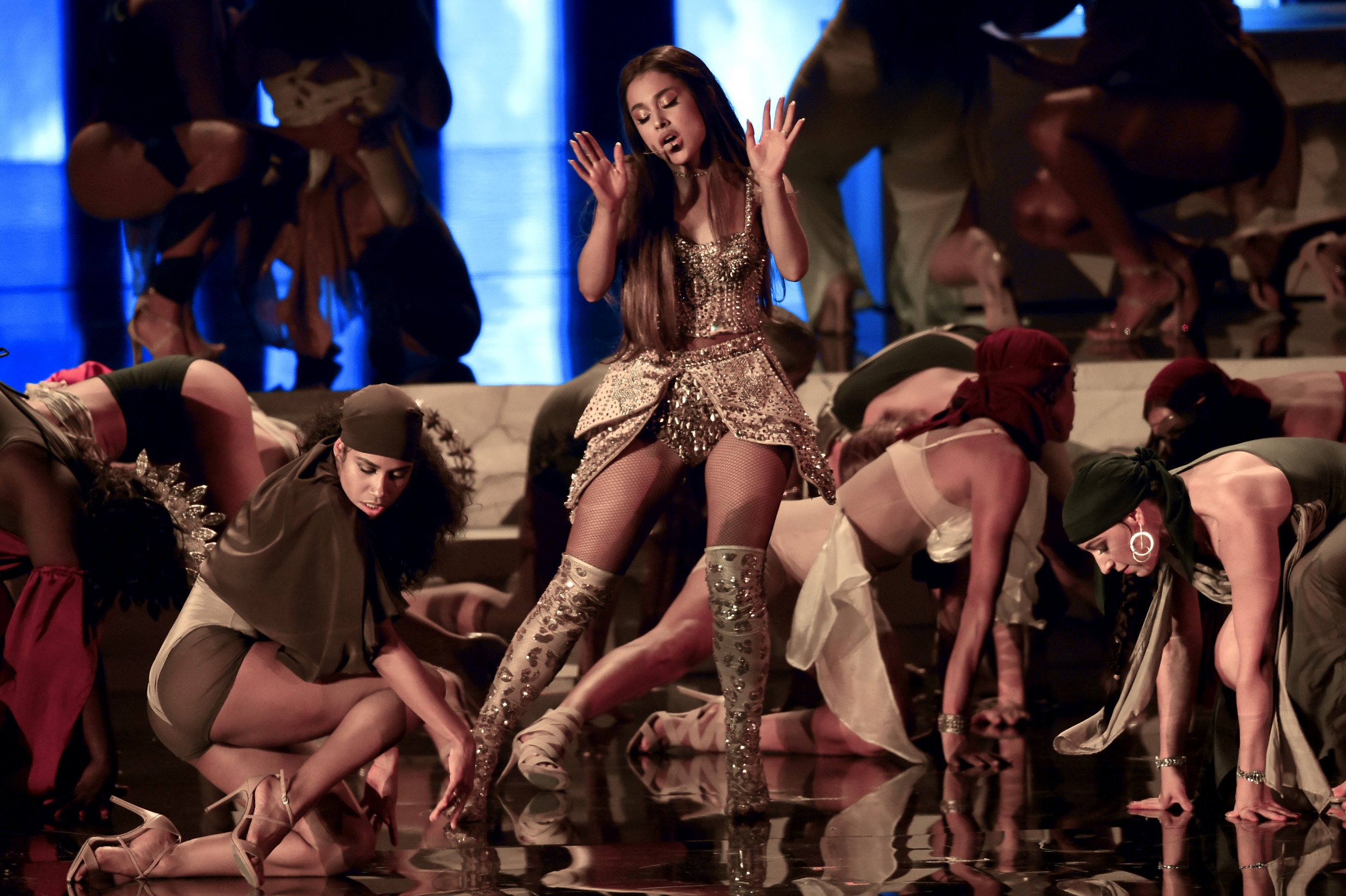 Piggy Smallz, a pet pig belonging to Ariana Grande and Pete Davidson, posted her first Instagram photo Tuesday night. The post was publicized by Grande, who seems to have kept the pet after she and Davidson split last week. Since the breakup, Grande has actively posted videos of Piggy Smallz on her Instagram story.
The first post on Piggy Smallz's page was a blurry, face photo of the pig with a simple caption "h." The post received over 223,000 likes and over 10,000 comments, where fans were happy to see Piggy Smallz active on the account. The page was created weeks ago, before the couple's breakup, yet remained inactive.
"Did she write this all by herself?" one fan joked of the simple caption.
Another joked of the photo quality. "This is the confirmed [Ariana Grande 5] album cover, right?"
Others celebrated Piggy Smallz. "Not to be dramatic or anything but I would die for you Piggy Smallz," one user wrote.
After the couple adopted Piggy Smallz, rumors of a pregnancy broke when Grande posted selfies sitting in front of a portable crib. She later explained the crib, set with a red light, was an area for Piggy Smallz to keep warm.
Davidson showed off a tattoo of the pig on his ribcage in mid-September. The image is the pig's face, accompanied by the name Piggy Smallz. Davidson's tattoo, which was posted on Instagram by the artist, Mira Mariah, was the announcement for the pig's name.
This wasn't the first tattoo Davidson acquired that related to Grande. The pair had matching clouds tattooed on their fingers, as well as the words "Reborn" and "H2GKMO," which is an abbreviated version of Grande's favorite saying, "Honest to God knock me out," according to People. Davidson also had Grande's last name tattooed on his side. Grande had Davidson's first name, Pete, tattooed on her ring finger.
The couple has been hesitant to speak on their breakup. Grande first cryptically confirmed the news in an Instagram story noting "It's very sad." Davidson joked about the split in his first comedy appearance since the pair decided to go separate ways. He mentioned the collection of tattoos he has referring to Grande.
"I've been covering a bunch of tattoos, that's fun," he said during his Judd & Pete For America show on Saturday, Vogue reported. I'm f****** 0-for-2 in the tattoo department. Yeah, I'm afraid to get my mom tattooed on me because she'd leave."
Davidson also noted he has nowhere to live after apparently moving out of the couple's $16 million New York apartment. "Does anybody have any open rooms? Looking for a roommate?" he joked.