Watch: Pigs Close Down I-45 Highway in Texas, Trotting Among Cars and Running From Police After Truck Crash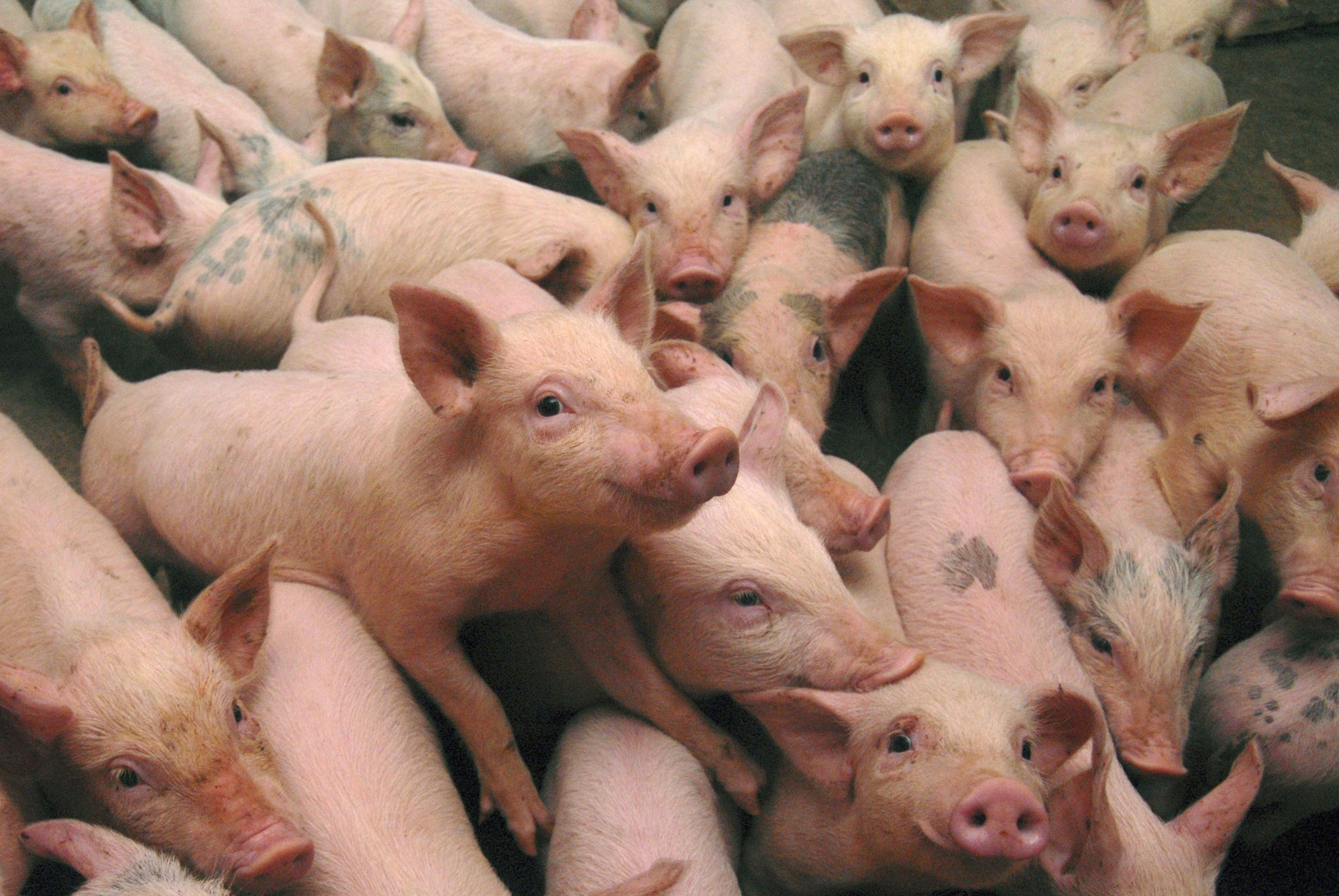 Morning commuters on their way to work Thursday in Texas were stopped in their tracks by a bizarre sight: Several groups of pigs, playing chicken. Just before 7 a.m. on I-45 outside of Dallas, an 18-wheeler truck crashed, tipping onto its side and releasing the large number of hogs housed inside.
Related: Truck carrying 2,200 piglets crashes in Ohio, setting free hundreds of pigs
Many of the pigs were evidently keen to get away from the accident scene, with one group strolling about half a mile away, according to NBC. The stretch of highway was quickly closed off by police, who set about rounding up the wandering animals.
Video from the scene showed one pig happily making its way along the side of the highway, alarmed only by a truck getting a little too close for comfort. As officers approached, the animal's early-morning stroll developed into a hastened trot—eager, clearly, to prolong its unexpected freedom.
It was not immediately clear when the highway would reopen or what the cause of the crash, or the driver's condition, was.
If history is any guide, it could be some time before business is back to normal on I-45. In Ohio in 2015, hundreds of piglets were set free following a semitrailer crash, which closed down the highway for eight hours.
The phenomenon is not limited to pigs either. Chickens flooding onto busy roads, hoping to escape their unhappy fates, have become almost a common occurrence.
And two years ago in New York, 15 buffalo escaped from a farm and made their way onto a state thruway. Unfortunately, the story did not end well for the herd. Men hired by the farm shot all the buffalo dead, saying that tranquilizers would have been ineffective.
We can only hope that the tale of the pigs has a happier ending.