Florida Man Thought 'Gentle' Laxatives He Swiped Were Painkillers, Cops Say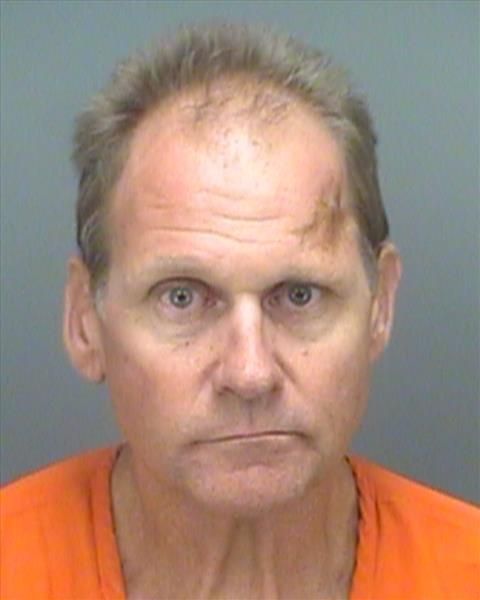 What a bummer!
Peter Emery is cooling his heels in a Florida lockup after he allegedly pilfered pills from someone's silo labeled "Hydrocodone Acetaminophen."
He soon learned a painful reality: the pills were laxatives.
According to the arrest affidavit obtained by Newsweek, Emery, 56, was caught on the morning of Jan. 24 at a residence in Largo, Florida attempting to take "2 quantity 5 mg pills of over-the-counter[sic] laxative of another..."
Pinellas Park Police officers were able to observe Emery fleece the pills from the purported mismarked bottle, the affidavit states.
"[Emery] was observed on video camera entering the victim's lockbox [sic] selecting a pull bottle, pouring pills into his hand, and then leaving," it reads.
Attempts to reach the twice-convicted thief were unsuccessful and it's unclear if he has retained counsel.
After he was in custody, Emery allegedly sang to responding police officers after waiving his Miranda rights. Emery claimed he didn't realize the pill bottle was mismarked and thought he scored potent opioids -- the kind to induce a high, not cleanse his innards.
It was only after he clutched the pills, the document adds, which Emery at first "believed were hydrocodone" that he started to suspect there was something fishy.
He allegedly told the police that he figured out that "they were something else," according to the document.
In fact, the hot pills were actually "gentle laxatives," the affidavit confirmed.
Emery, who was on federal probation at the time of his recent arrest, has priors that include two theft convictions -- one in 2014 and another in 2015, jail records show.
He is facing petit theft charges and violation of probation charges.