Pilot Falls Asleep and Flies Plane Past Destination
An investigation has been launched after a pilot missed his landing by more than 28 miles (46 kilometers) after falling asleep during a chartered flight.
The Australian Transport Safety Bureau (ATSB) said they are investigating an alleged "pilot incapacitation" which occurred on a flight from Devonport, Tasmania, to neighboring King Island.
It is alleged that the Piper PA-31, VH-TWU flight, operated by Vortex Air, flew straight passed its intended destination of King Island Airport for several miles, before turning around and landing safely on November 8.
It is not clear if there were any passengers on board the flight at the time.
"The trip was the first of seven flown that day by the Piper PA-31 Navajo, which can carry up to nine passengers," reports The Australian.
"The ATSB is investigating a pilot incapacitation involving a Piper PA-31, VH-TWU, operated by Vortex Air, near King Island Airport, Tasmania on 8 November 2018," the agency said in a statement.
"During the cruise, the pilot fell asleep resulting in the aircraft overflying King Island by 46km. As part of the investigation, the ATSB will interview the pilot and review operational procedures."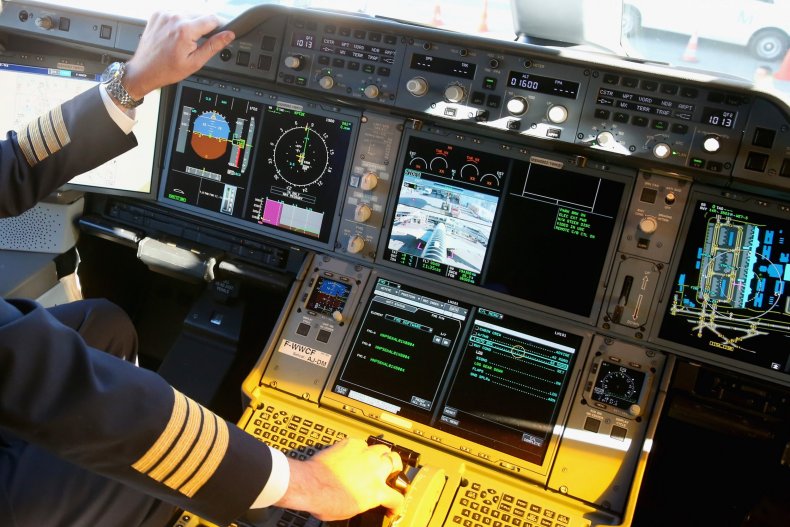 The investigation into what the ATSB described as a "serious operational incident" is expected to finish in March 2019, by which point a full report into the findings will be made public, reports MEAWW.
Vortex Air did not immediately return a request for comment.
According to a 2013 by the British Airline Pilots' Association, more than half of pilots have admitted to falling asleep while in control of a plane. The poll found that that 56 percent admitted to falling asleep while on the flight deck, while 29 percent said they awoke to find the other pilot also asleep, the BBC reported at the time.
The poll of 500 pilots also found that 84 percent said tiredness and fatigue had affected their work at some stage during the past six months.
In 2009, the National Transportation Safety Board said that a GoAir flight from Honolulu flew past its intended destination of Hilo International Airport by 30 miles after both pilots fell asleep while the plane was on autopilot.
An investigation into the incident revealed that one of the pilot's previously undiagnosed severe obstructive sleep apnea and the work schedules of both pilots contributed to them falling asleep, the Associated Press reported.
The day of the incident "was the third consecutive day that both pilots started duty at 05:40 a.m." the incident report said. "This likely caused the pilots to receive less daily sleep than is needed to sustain optimal alertness and resulted in an accumulation of sleep debt and increased levels of daytime fatigue."