Pilots Fight in Midair, Leaving Cockpit Unmanned and Crew Panicked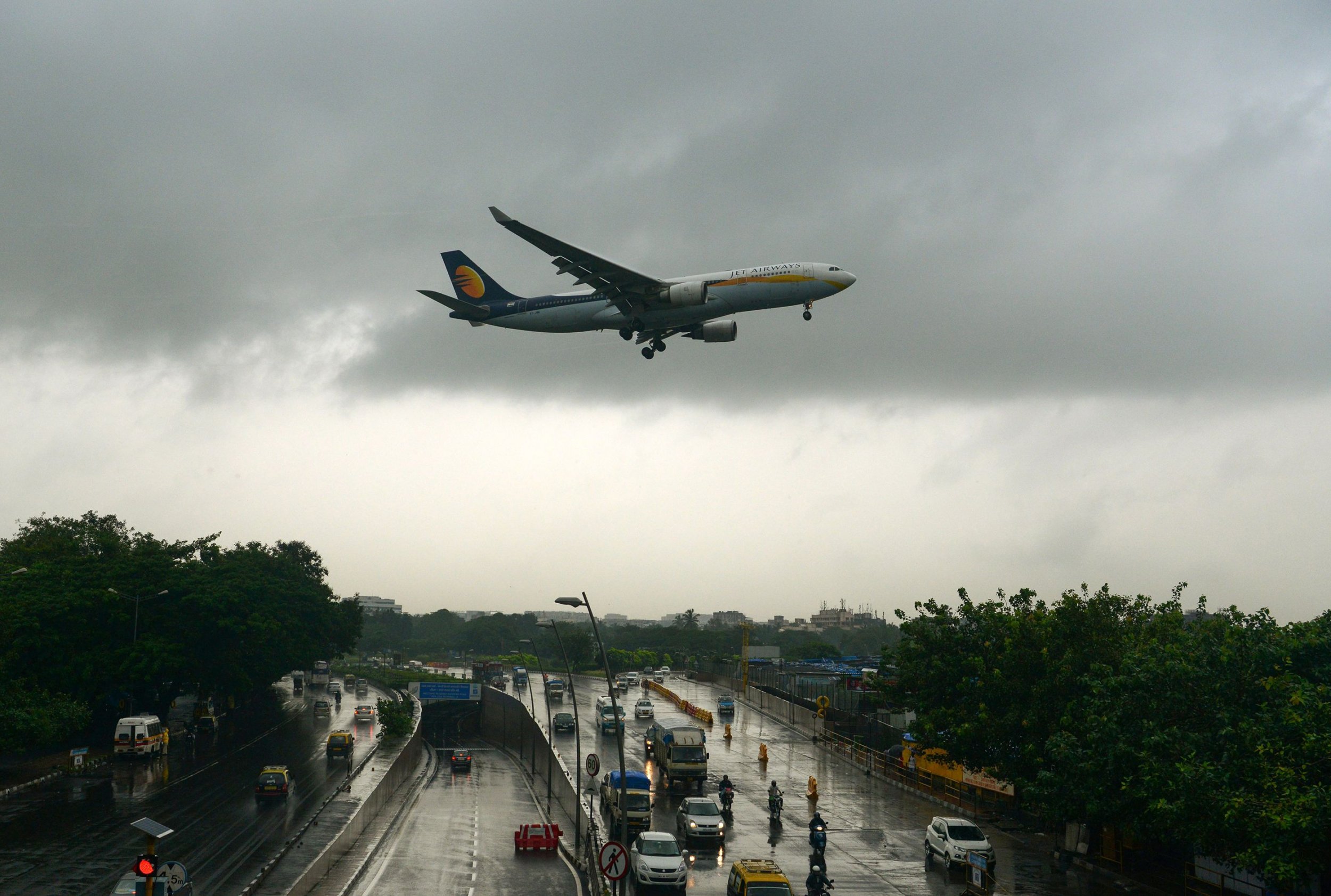 Two senior pilots have been grounded for fighting in the cockpit in midair on a New Year's Day flight from London to Mumbai with 324 passengers and 14 crew members on board.
Officials of Indian airline Jet Airways are investigating claims that a male pilot slapped his female colleague during a heated argument, which resulted in both pilots leaving the cockpit unattended on the long-haul flight.
After being slapped, the female pilot, who has not been identified, left the cockpit in tears, according to local newspapers. A member of the cabin crew, who was concerned about the safety of passengers, then tried to convince the pilot to re-enter the cockpit to operate the flight.
"Shortly after the plane took off, the two pilots had a fight. The copilot slapped the lady commander, and she left the cockpit in tears. She stood in the galley sobbing. The cabin crew tried to comfort her and send her back to the cockpit, but in vain," an anonymous source told the Times of India.
The male copilot then reportedly left the cockpit to persuade his copilot to return to her controls, and she eventually obliged.
However, later that same flight, the female pilot stormed out of the cockpit again after the two allegedly had a second fight, according to the source.
"This time, the cabin crew was quite afraid of the fight.... They requested her to go to the cockpit and fly the plane safely to its destination," the source said.
After realizing that she was scaring the passengers, the female pilot returned to the cockpit and landed the plane safely in Mumbai around midnight.
"A misunderstanding occurred between the cockpit crew.... However, the same was quickly resolved amicably and the flight...continued its journey to Mumbai, landing safely," a Jet Airways spokesman said in a statement. "The airline has reported the incident to the Directorate General of Civil Aviation, and the concerned crew have been derostered pending an internal investigation that has since been initiated."
On Thursday, civil aviation Minister Ashok Gajapathi Raju told Parliament that the government has ordered a probe into the incident, Business Today reported. "Action will be taken according to regulations, and no one will be spared," he said.