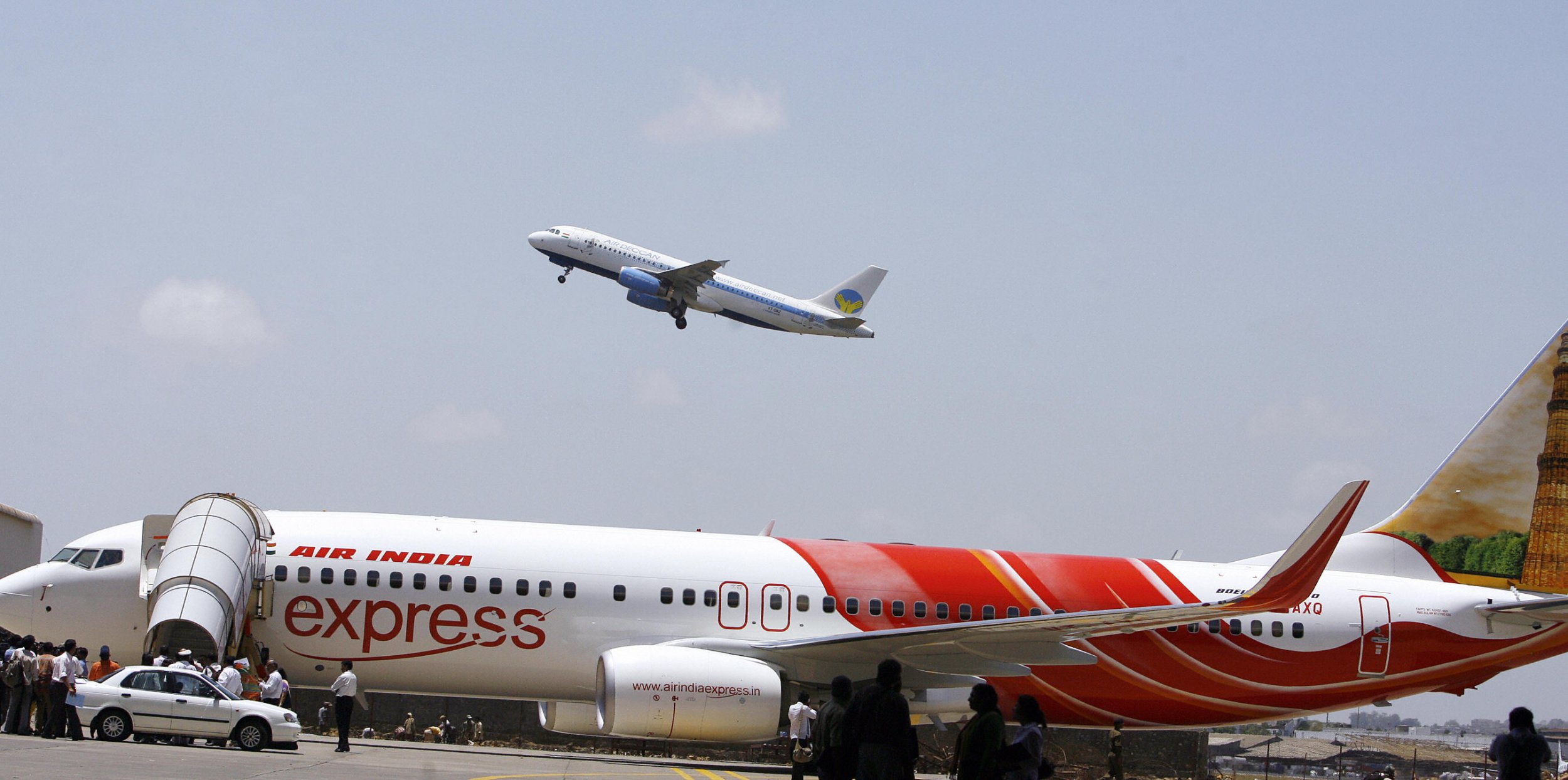 A senior Air India Express pilot ignored the recommendations of his junior female co-pilot while landing in bad weather, and ended up driving the aircraft into an open drain. That's according to a report from India's aviation authority.
A report, seen by the Hindustan Times, noted that the pilot—who was 30 years older than his colleague—overruled advice from his co-pilot to request assistance while landing in heavy rain at an airport in the southern Indian city of Kochi in September 2017.
The 102 passengers aboard Air India Express flight IX 452 from Abu Dhabi ended up stuck in an open water drain following the landing. Three travelers were injured and the aircraft was seriously damaged, its front landing gear collapsed.
An official at the Directorate General of Civil Aviation (DGCA), who asked not to be named, told the Hindustan Times the organization found the "incorrect judgment" of the pilot in command to be at fault. The official noted that heavy rain and poor visibility were "contributory factors."
The directorate general's report said that the co-pilot told the senior pilot that she could not see the runway markings below and requested he slow the plane down. She then suggested he call for a "follow-me" vehicle that is used to guide aircraft down in tricky landing conditions.
"There was no response" from the pilot, the report said. Upon landing, the aircraft crashed into the open water drain after taking an early turn some 295 feet before it should have. The pilot then applied the throttle three times to try to escape the drain even though his co-pilot had asked him not to. The aircraft eventually came to rest on its engines and the lower fuselage, with the surviving landing gears stuck in the air.
The DGCA reflected on the 13,000 hours and 30 years difference in flight experience between the two aviators, and suggested airlines should avoid pairing pilots with such a gulf in flight time. The two pilots had never worked together before their ill-fated flight.
"Coordination was lacking from [the pilot in command] side," the report said. In 2016, the senior pilot in question was found to be alcohol-positive twice and had his flight license suspended for three months. The pilot said he had not been able to sleep the night before, and the cockpit voice recorder picked up the sound of him yawning, the report explained.
PG Prageesh, head of corporate communications for Air India Express, said the airline's "top management" had received the DGCA recommendations, which would be "duly" implemented.