Pilot Uses Parachute to Land Stricken Plane in Texas Parking Lot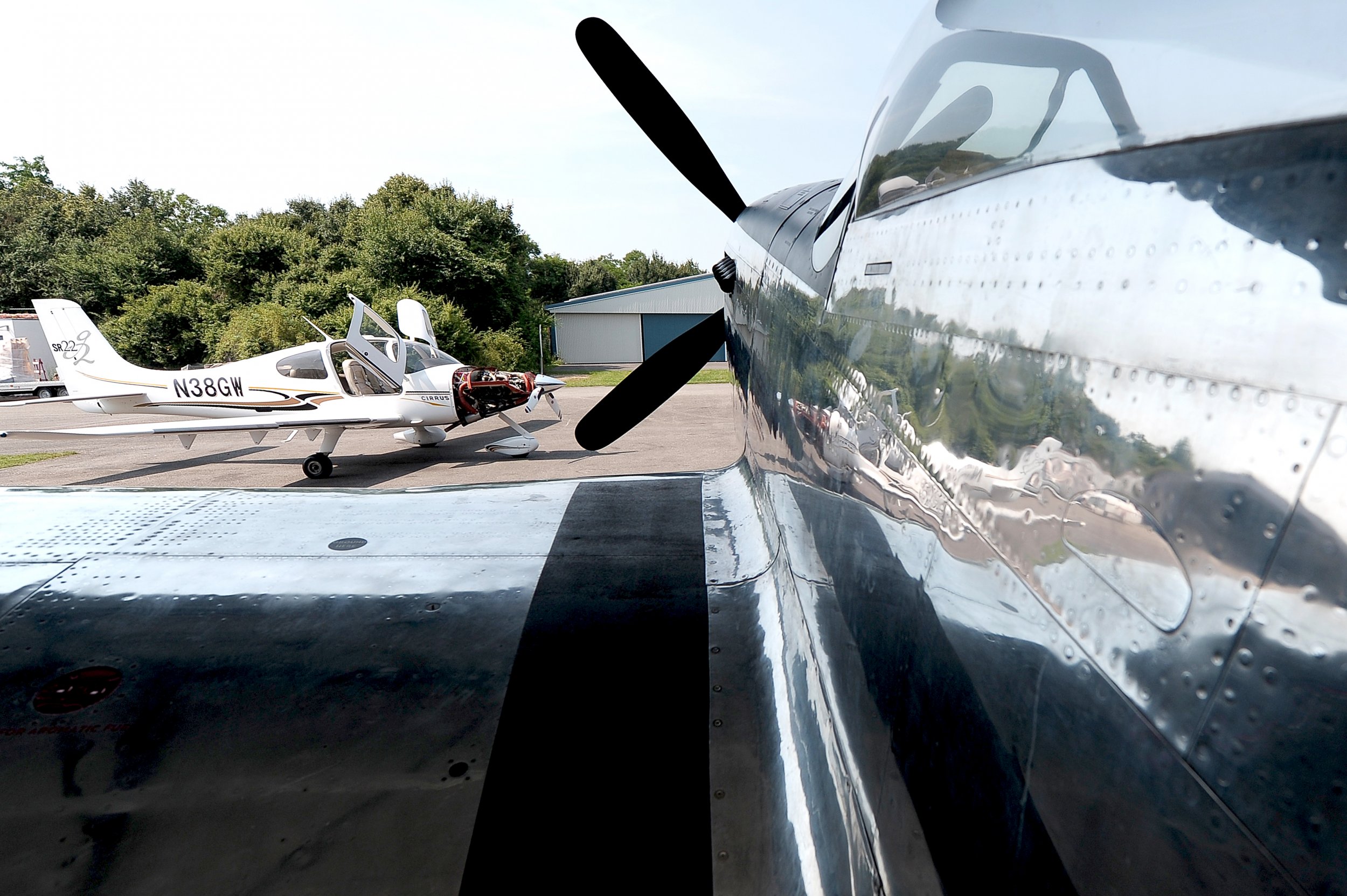 The Federal Aviation Administration (FAA) has launched an investigation after a plane was forced to make an emergency landing on Sunday morning near the Dallas North Tollway, in Texas.
The small plane, a single-engine Cirrus SR22, was set to fly from Addison Airport to Waco with one passenger, according to the FAA. Following takeoff the pilot quickly became aware of engine problems, including the smell of burning and intermittent losses of power.
Having notified Farmer's Branch firefighters of the emergency and being unable to return to the airport, the pilot initially considered trying to land the aircraft on Alpha Road, but decided that the surrounding trees and power lines made it too difficult, according to Fox 4. He ultimately deployed the aircraft's parachute, and the plane landed safely in a nearby business parking lot, a little more than a mile from Addison Airport.
Inspecting the crashed plane, firefighters found that its fuel tanks were ruptured, and images showed a round hole burned through the nose of the aircraft. The causes remained unknown on Monday morning.
"I looked outside at the right time because I noticed the plane," Ben Muchoki told Fox 4. "Probably within two to three seconds of seeing it, I saw some fire from the tail of the plane, and this big parachute goes up and he starts very slowly coming down."
The pilot and the passenger were both unharmed.
"With all their aviation bags and flight books, whatever—just minor cuts on their arms," Muchoki told CBS. "They seemed very composed for what just happened."
Steve Parker, the local fire chief, said the pilot and passenger were lucky to be alive. "If you just think you've got an office building, what, 200 yards behind you, you could go on top of that, or he could have hit the trees," Parker said to Fox 4. The parachute doesn't let you steer, either, he said: "You just ride it down."
This was not the first aircraft incident to affect Addison Airport this year. In mid-August, a small plane crashed there on a training exercise, injuring all three people onboard.
In March, a demonstration ride crashed; the passenger was a mother of three who had purchased a ticket for an air tour of Downtown Dallas, run by Thrust Flight. After sustaining serious injuries, she is now suing the company for at least a million dollars in damages, according to Fox 4.