Audi's Driverless Car Is Even Cooler Than David Hasselhoff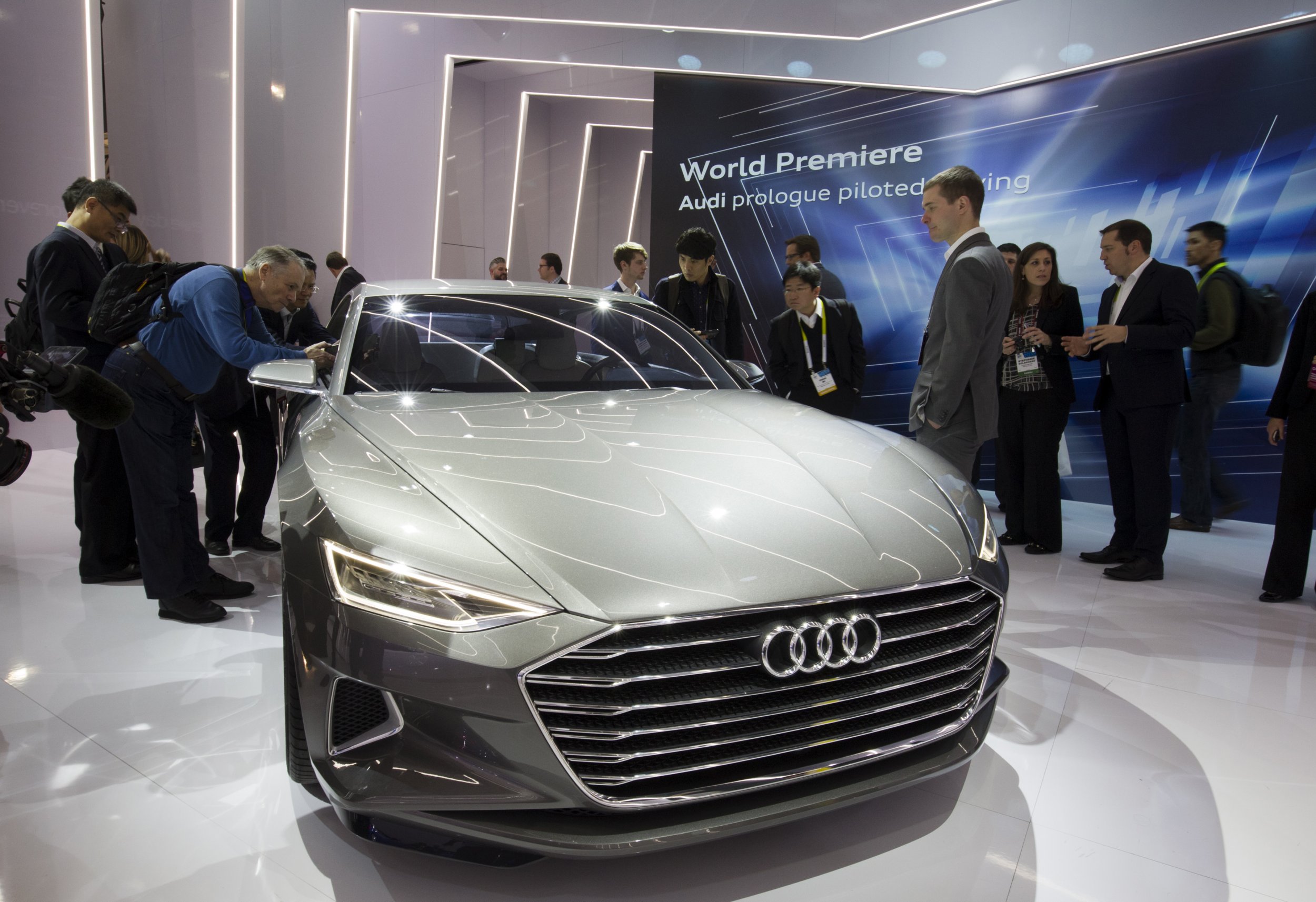 While my esteemed colleague, Douglas Main, was busy debriefing the head of Mercedes Benz about its futuristic F015 prototype, I had but one burning question to ask Daniel, an earnest young German schooling me on Audi's self-driving automobiles at CES in Las Vegas.
To wit, what effect did David Hasselhoff's role in the prophetic Knight Rider series have on such Tomorrowland technology? Like quarks and muons and other arcane phenomena, the Germans' adoration of the 'Hoff is inexplicable—akin to France's love affair with Jerry Lewis. Talk about a parallax view: derision and ridicule at home, honors and veneration abroad. Sehr komisch, as they say in German—very strange indeed.
"Oh my god," Daniel gasped, momentarily at a loss. "That is a good question. Let me think about this for a second, OK?"
"You do love Hasselhoff in Germany far more than we do in the States, you know," I reminded him.
"Dude," the California-based marketing exec said, "we do love David, especially his dance when the wall came down," referring to the actor-singer's appearance in Berlin on New Year's Day in 1989. Reagan may have implored Gorbachev to redecorate, but it was Hasselhoff's hit single—"Looking for Freedom"—which stayed atop the German charts for eight weeks back then, leading the Bard of Baywatch to wonder aloud why his picture wasn't hanging in the Museum at Checkpoint Charlie.
"I grew up on David Hasselhoff and Knight Rider, so I believe it has had some impact on me—maybe that's why I like my job so much!" said Daniel with a laugh.
A game answer to a lame question, and a much appreciated coda to a rather technical explanation of Audi's eventual plans to leave the driving to them, as Greyhound used to say of its buses. While you're busy texting while not driving, a constellation of cameras and laser or ultrasonic sensors determine where foreign objects are, what speed they are going, and whether to accelerate, slow down or exit the highway in search of hot coffee and an Egg McMuffin. The in-dash espresso machine and toaster must still be on the drawing board.
Audi recently obtained a special permit that allows the company to road-test a "piloted-driving" A7, which it used this week to ferry a group of auto writers from northern California to Las Vegas. The technology is nearly road-ready, but regulatory issues will determine when the 2017 A8 sedan will be approved for absentee driving.
I find it mildly ironic that car fanciers would want to relinquish the wheel of such a luxury performance vehicle after having worked so hard to buy one. As I strolled the endless aisles of this Gizmo Gomorrah, I looked for other products that paralleled the trend. Alas, I couldn't find any evidence of a self-drinking coffee mug; nor video games that played themselves while their adolescent stewards cut the lawn or readThe Catcher in the Rye. Or—horror of horrors—could the selfless selfie be far off? Heaven forfend!
These are questions better left to a Zen master and not a tech tourist like myself. My last salvo was asking young Daniel whether Audi's cars could eventually drive themselves from point A to point B without a human presence in the cockpit. "No," he answered resolutely. "We can't, and we currently don't want to. What you're talking about is a so-called 'Level 5 system'—a robot taxi or something like that. That's still a faraway vision."
Robot Taxi, featuring the voice of one David Hasselhoff—that, my friends, is a smash TV series waiting to mint a million dollars. Network suits can reach me at 1-800-SCHLOCK if interested in an exclusive development deal. Don't worry—I'll take care of my man Daniel on the back end…