The new emoji for 2020 were announced yesterday, and Twitter users are excited about one particular addition. The "pinched fingers" emoji has reminded people of the "Italian hand gesture" that has become a popular internet meme.
Emojipedia describes the new emoji on its website as: "An emoji showing all fingers and thumb held together in a vertical orientation, sometimes referred to as the Italian hand gesture 'ma che vuoi.'"
At the time of writing, the tweet announcing the new emoji had more than 25,100 likes and 6,000 retweets.
Emojipedia shared the "pinched fingers" emoji within an announcement by Unicode Consortium that revealed the 117 new emoji that make up Emoji 13.0 and will be released in 2020. According to the Emojipedia blog, the new emoji will be available on most platforms in the second half of 2020.
The new emoji cover a range of subjects, such as animals, including a polar bear, a seal, a beaver, and a mammoth, and new items including a toothbrush, a boomerang, a magic wand, and a mousetrap. The new emoji update also sees new human characters, including a bride, groom, and new parent that come with female, male, and gender-neutral options.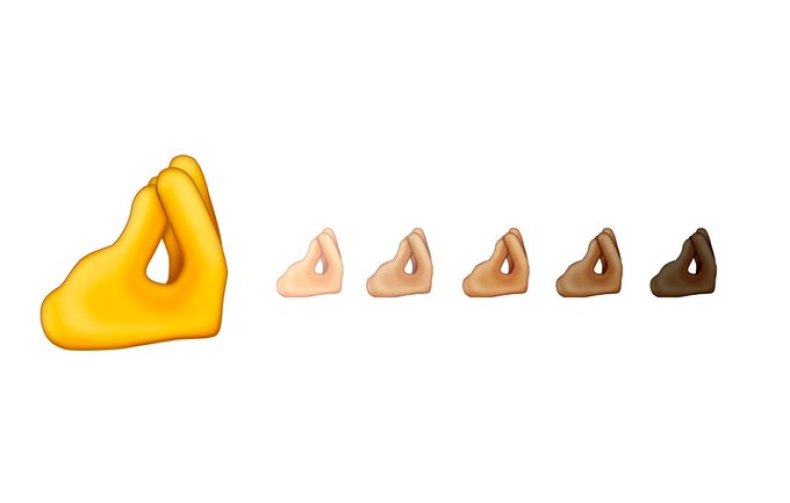 But the "pinched fingers" emoji has gained the most attention, perhaps due to it inspiring memes following the theme "how Italians..." followed by an image of someone or something doing the hand gesture. For example, Twitter user @samaabdlkrem tweeted "how Italians paint" with a painting of the hand gesture.
Twitter was quick to react to the new meme announcement, with many Italians celebrating and making fun of the stereotype. Comedian Jaboukie Young-White said: "Italians we won" in a tweet that has more than half a million likes.
YouTuber June Lapine, who goes by the name Shoe0nHead, said: "I feel represented thank u."
New Jersey's official twitter account simply tweeted: "endorsed"
Comedian Samantha Ruddy, said: "Huge day for us Italian-Americans. This will undo Jersey Shore."
Trivium bassist Paolo Gregoletto said: "The entire Italian language."
Twitter user @nicdimitrakis said: "RDP Italians don't even need to text words anymore."
Rae Paoletta said: "Big things happening for my fellow Italians."
Lance Ulanoff, editor-in-chief of Lifewire, suggested: "If we flip it, it's the international symbol for a 'pinch of salt.'"
Twitter user @alanady said: "Get ready for my most used emoji of 2020".
Twitter user @gagasyuyi said: "Don't let Lady Gaga update her phone... Imagine this b***h tweeting she's Italian and using this emoji every day".
Software engineer Mario Fusco tweeted: "As an Italian I'm now wondering how could we live without this so far."