Pineapple Pepsi Is Coming to America: Five Other Unique Flavors From Other Countries We Hope Make It Here Soon
We hate to say it, but American drinks can get a bit boring. We've all tasted the basic sodas: Pepsi, Coke...and we reorder them time and time again. Maybe, for a bit of extra flair, you'll go for Cherry Pepsi instead. But wouldn't it be wonderful to open up a new world of drink possibilities?
Well, we have some great news. Pineapple Pepsi is officially coming to America, and we couldn't be more excited. The fruity drink flavor is all the rage in Japan, which seems to be the only reason it made its way to the U.S.
The flavor is available at Walmart, though it's possible the drink could roll out at other stores. Pineapple Pepsi has already been spotted on shelves in America. It's important to know, though, that Pineapple Pepsi will be replacing Lime Pepsi, which was shelved at Walmart and Target, according to People. So if you're a fan of the lime flavor, you may want to stock up before it's too late.
Before today, we didn't even realize how many flavors of cola exist around the world. Pineapple is just part of a wonderful world of fun drinks. Here are some other flavors we hope to try in America as soon as possible.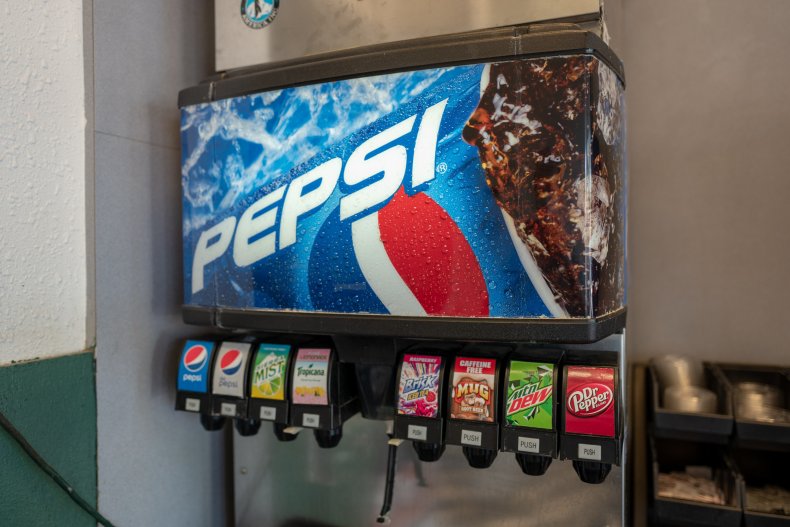 Pepsi Ghost
This one isn't being made now, but that doesn't mean it can't be revived. Pepsi Ghost debuted in Japan in 2015 as a Halloween special. The spooky brew comes in a handful of wild flavors, all of which are unlabeled. That means picking one up from the store is a fun surprise each time. Talk about an ultra-fun drink.
Sakura Pepsi
This Japanese cola staple is a springtime favorite because of its intense floral notes. It's been compared by some internet users to Wild Cherry Pepsi, but only because there's nothing else to compare it to.
Coca-Cola Vanilla Float
This innovative Coke product is available only in Japan and Hong Kong, according to Taste of Home. It is described as being less flavorful than American Vanilla Coke but with a similar sweetness. Since this one has already debuted in Hong Kong, it's possible Americans will have access to the flavor in the future.
Coca-Cola Coffee Plus
This one has been rumored to be on its way to America for over a year, but so far no cans are in sight. Three flavors are expected: caramel, vanilla and dark blend. Right now, this coffee-flavored cola is available in such countries as Italy, Spain, Thailand, Poland and Australia, according to Taste of Home. It's also for sale in Japan, according to website Travel Caffeine.
Coca-Cola Light Sango
This blood orange flavor is exclusive to France, with no signs of expansion. The drink first debuted in 2005 and has continued to sell since.