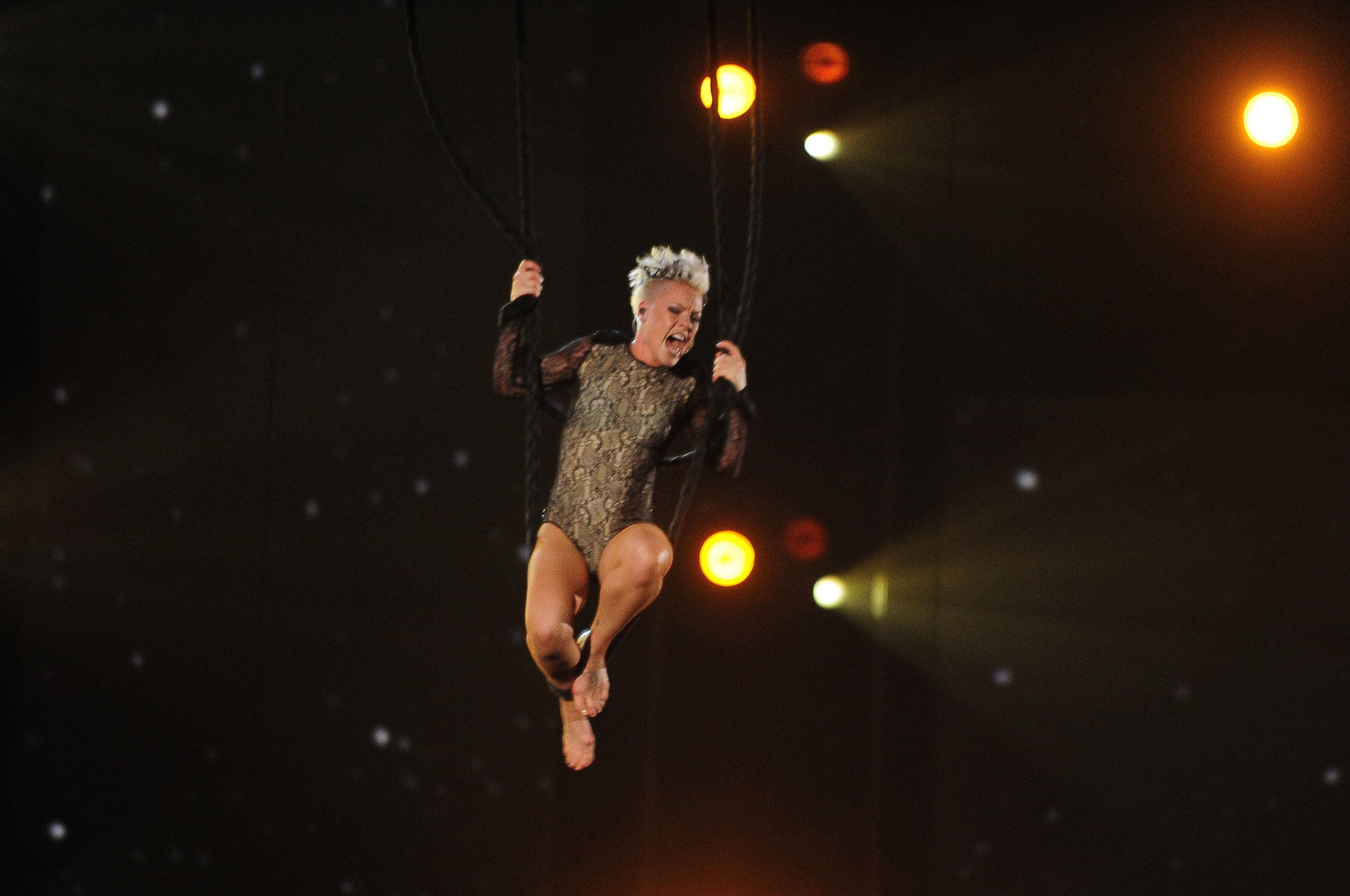 Pop star Pink won't be drawn into social media debate that Lady Gaga copied elements of her past performances at the Super Bowl.
The "So What?" singer posted a message on Instagram Monday night, praising Gaga for her "powerful and beautiful" set during Sunday's halftime performance.
Pink was responding to Twitter users suggesting that Gaga's high-flying acrobatics—including zip-wiring across NRG Stadium—were lifted from Pink, who has been known to pull off dazzling aerial feats herself at her live shows.
"Lady Gaga killed it yesterday," Pink wrote.
"Let's celebrate a woman who has the guts to jump off a roof and stand up there in the first place. Who cares if I flew first? Cause I didn't. Cirque [du Soleil] and Peter Pan been in the air for years," she added.
Pink tagged the post with the hashtag #WomenSupportingWomen.
Gaga's set also had a lot of love from other powerful women—Hillary Clinton and Katy Perry.