The Artists Behind Pink Floyd's Sound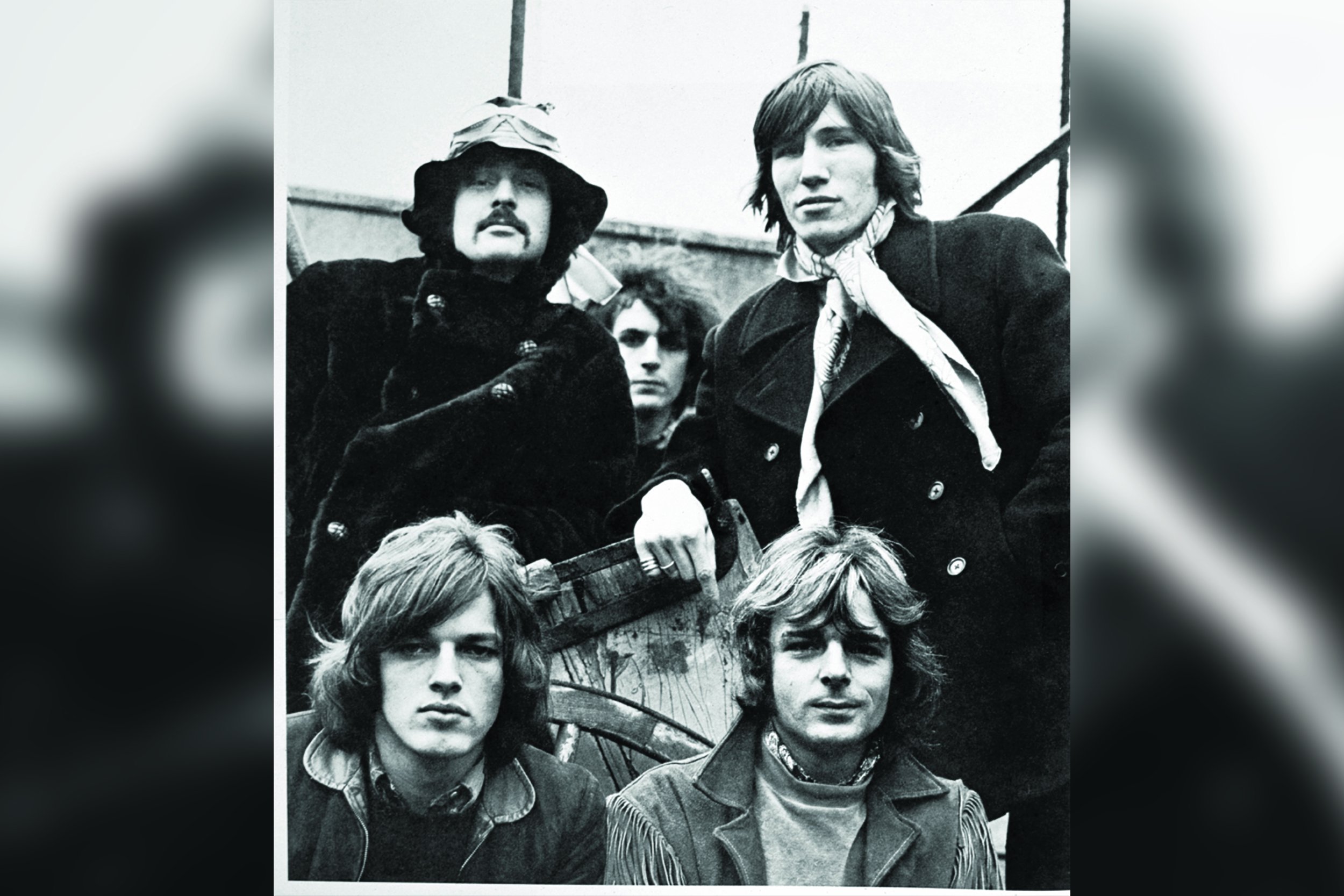 Gathering together as college students in the swinging London of the mid-'60s, Pink Floyd started out writing whimsical songs about children playing, bicycles and scarecrows. By the '70s, they had moved on to capture the loneliness, alienation and looming madness that pervaded the post-Vietnam world. From anthropomorphic dogs prowling the landscape, to madmen capering on the dark side of the moon, to a rock star going insane behind a wall of his own making, Pink Floyd wrote about the lonely, unlit places of the mind. By the mid-'80s, the band was on life-support, fractured almost irreperably by internal tensions. But they carried on, becoming even more successful and drawing in new generations of fans.
Related: Set the Controls for the Heart of the Sun: The Pink Floyd Origin Story
The title of their final album, The Endless River, is apt, as is its evocative cover art. A man in a boat gently punting along an ocean of clouds toward a brilliant sunset. The message is clear: 50 years after playing their first show as Pink Floyd, the band may be gone, but their music will shine on forever. Who were the artists behind the band's timeless work?
Roger Waters: Bass, vocals
Born George Roger Waters on September 6, 1943, the future bassist of Pink Floyd experienced one of his most formative life events when he was just 5 months old. His father, Eric Fletcher Waters, a 2nd Lieutenant of the 8th Royal Fusiliers, was killed in Anzio, Italy, in 1944. Growing up fatherless in the shadow of World War II informed much of Waters's work from The Wall to The Final Cut to his solo work. After school failed to engage him, Waters drifted from his studies and formed a band, playing bass along with fellow Regent Street Polytechnic students Nick Mason on drums and Richard Wright on keyboards. Childhood friend Syd Barrett joined later as lead guitarist. After Barrett's departure in 1968, Waters took a larger role in the creative direction of Pink Floyd, spearheading the group until his departure for a successful solo career in 1985.
David Gilmour: Lead guitar, vocals
Although he was the last to join the band, Gilmour was one of only two members to see Pink Floyd all the way through to the end. Born March 6, 1946, David Jon Gilmour joined Pink Floyd in 1968 after Barrett's erratic behavior led to his departure. Gilmour became the band's primary vocalist and contributed memorable solos to such songs as The Dark Side of the Moon's "Time" and "Comfortably Numb" on The Wall. Tensions with Roger Waters ultimately led to Gilmour releasing his first solo album, David Gilmour, in 1978. After Waters's departure (and a second solo album, 1984's About Face), Gilmour took the reins in Pink Floyd, releasing A Momentary Lapse of Reason in 1987. Seven years later, the Gilmour-led iteration of Pink Floyd released The Division Bell, which was followed by a successful tour that would prove to be the group's last.
Nick Mason: Drums, percussion
The only member of Pink Floyd to appear on all of the group's albums, Nicholas Berkeley Mason was born January 27, 1944, and raised in London. He met with Waters and Wright while studying architecture at Regent Street Polytechnic. During his tenure with Pink Floyd, he was, save for the occasional session player and drum machine, the group's only drummer. After Waters left the band in 1985, Mason remained with David Gilmour for three more albums. In recent years, he mended fences with Waters and has performed with his former bandmate on several of Waters's tours, sitting in for performances of Pink Floyd songs throughout the set. In addition to his musical feats, Mason is also an accomplished auto racer, competing in such events as 24 Hours of Le Mans, an event in which racing teams drive for an entire day.
Richard Wright: Keyboards, vocals
Trained in music theory and proficient in a number of instruments, Richard William "Rick" Wright was born July 28, 1943. After meeting up with his fellow bandmates at university, he became one of Pink Floyd's creative pillars, singing lead on many of the group's early songs and contributing elaborate piano and keyboard parts to such albums as The Dark Side of the Moon and Wish You Were Here. During sessions for The Wall, his relationship with Waters—who felt Wright wasn't contributing enough—became so strained he resigned. Nevertheless, he participated in The Wall tour, though as a hired musician rather than a full-fledged band member. Wright returned to Pink Floyd for A Momentary Lapse of Reason and remained a member until the end, appearing on The Division Bell and (posthumously) The Endless River. He passed away from cancer in 2008.
Syd Barrett: Lead guitar, vocals
Although he had the shortest stint in Pink Floyd, some would say he had the greatest influence. Roger Keith "Syd" Barrett was born on January 6, 1946, in Cambridge. Roger Waters was a friend of Barrett's and often attended the guitarist's gigs with his first band, Geoff Mott & the Mottoes. In 1965, while studying art at Camberwell College of Arts in London, he and Waters formed Pink Floyd. In the band's early days, Barrett was the driving force, writing a number of songs and singing lead. Unfortunately, as Pink Floyd began to take off, Barrett was sinking into his own psyche. He began showing signs of mental illness, exacerbated by heavy drug use. Oftentimes at concerts, he would stand motionless, leaving the band confused. He was released from the band in 1968 and spent the remainder of his years in relative seclusion. Barrett died from pancreatic cancer in 2006.
This article appears in Newsweek's Special Edition, Pink Floyd, by Issue Editor Jeremy Brown