What Time Is The Full Pink Moon? When to See April Full Moon, What It Means
April's full moon happened Friday and was expected to look full through most of the holiday weekend. The April full moon, also called the pink moon, actually reached its peak fullness at 7:12 a.m. EDT, or 4:12 a.m. PDT, Friday but was expected to appear full Friday evening as well.
The moon reached fullness about an hour after the sun rose on Friday morning in New York, so even when the moon did reach peak fullness, most people there couldn't see it anyway because of the sunlight.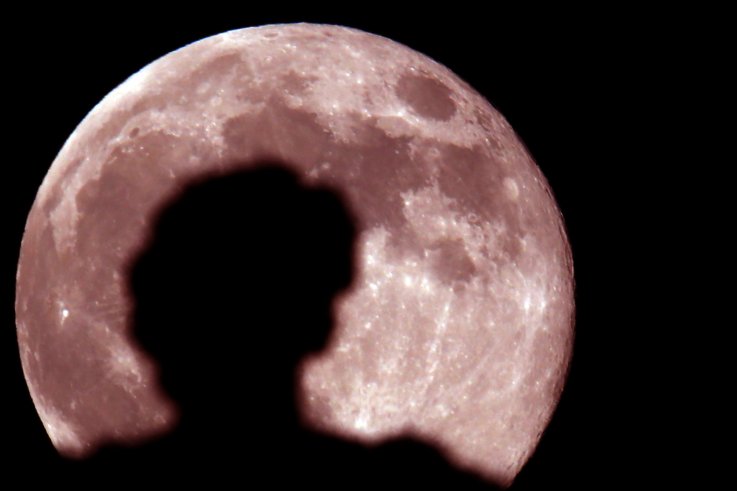 The moon was scheduled to rise at 8:01 p.m. EDT Friday night for those in New York City, just about 10 minutes after the sun was going to set. For people closer to the equator, like those in Miami, the moon would rise slightly later at 8:12 p.m. EDT, according to Time and Date.
It will be lower in the sky when it first rises and will slowly climb as the night goes on until it sets in the early-morning hours of Saturday morning. For those who want to see the pink full moon, they simply have to go outside after its fully dark and the moon has risen and take a look up at the sky.
Why Is It Called The "Pink" Moon?
The name "pink moon"comes from the fact that certain flowers bloom around the same time that the full moon happens. Those flowers are the moss pink or wild ground phlox, according to The Old Farmer's Almanac. The moon is sometimes also called the sprouting grass moon, the egg moon or the fish moon.
While the moon technically reached fullness on Friday morning and appeared full on Thursday evening, it was also going to look full on Friday night because it was just past its peak fullness. As the holiday weekend of Easter and Passover continues though the moon would start looking less and less full. That's because the moon was a waning gibbous and was again shrinking back until it reaches its new moon phase on May 4.
Easter was scheduled for the Sunday after the full moon because each year it falls on the first Sunday following the first full moon after the spring equinox. The equinox and the March full moon fell close to one another this year pushing Easter to late April.
The next full moon isn't expected until Saturday, May 18, known as the full flower moon.
What Time Is The Full Pink Moon? When to See April Full Moon, What It Means | U.S.