Pinterest has become the first major platform to ban all weight loss ads and images from its site.
The social media company announced on Thursday that, effective immediately, all ads featuring weight loss language and imagery would be banned from the platform in an effort to prohibit body shaming and dangerous weight loss claims.
"Around the world, people of all ages are facing challenges related to body image and mental health, particularly as we emerge from the COVID-19 pandemic and kick-off the summer season," Pinterest said in a blog post.
"Pinterest is the place people come for inspiration to create life they love," the post reads. "It's where everyone belongs—regardless of body shape or size. We're empowering Pinners to plan for a summer and beyond without weight loss ads, so they can focus on what matters most."
The updated ad policy will also prohibit testimonials regarding weight loss or weight loss products, and language or imagery that idealizes or denigrates certain body types. This includes any ads that reference Body Mass Index. Ads that promote healthy lifestyles or fitness services will still be allowed as long as there is no focus on weight loss.
Pinterest said the latest changes, which were developed with the National Eating Disorders Association's (NEAD) guidance, are a continuation of the company's commitment to combatting unhealthy eating habits and eating disorders in young people.
The platform's existing ad policy had already banned content promoting weight loss or appetite suppressant pills and supplements, before-and-after weight-loss imagery, body shaming and claims of unrealistic cosmetic results.
"We encourage others in the industry to do the same and acknowledge, once and for all, that there's no such thing as one-size-fits-all," the company wrote.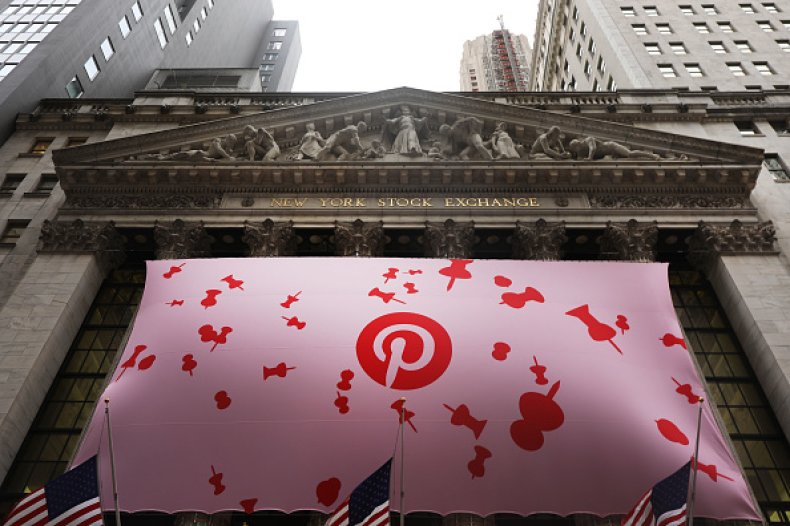 The NEAD commended Pinterest for taking new steps to prioritize the mental health of its users.
"NEDA is encouraged by this necessary step in prioritizing the mental health and well-being of Pinners, especially those impacted by diet culture, body shaming, and eating disorders," NEAD's interim CEO Elizabeth Thompson said. "We are hopeful this global policy will encourage other organizations and companies to reflect on potentially harmful ad messages and to establish their own working policies that will create meaningful change."
Research has shown that specific social media habits, like uploading more photos or spending more time on the platforms, have been linked with poor body image. High amounts of social media usage have also been linked to depression and anxiety.
Other social media platforms have taken steps to reduce or limit weight loss ads but have not been as comprehensive as the latest updates to Pinterest's policy.
In 2019, Instagram restricted posts promoting weight-loss products so that minors couldn't see them. Additionally, they removed content that made a "miraculous claim about certain diet or weight loss products" that come with a commercial offer.
TikTok also revamped its policies last year in order to restrict ads that don't line up with the "positive, inclusive, and safe experience we strive for on Tik Tok." The app has banned advertisements for weight loss supplements and increased restrictions on ads that promote "a harmful or negative body image."
In the U.K., lawmakers proposed a new law last year that would require celebrities to label their photoshopped pictures on social media posts. A similar law was introduced in Norway on Wednesday that requires influencers to disclose photo retouching. Violations of the new law include escalating fines and, in some extreme cases, imprisonment.