Pioneering 'Bionic Eyes' Funded for 10 Blind People by England's Health Service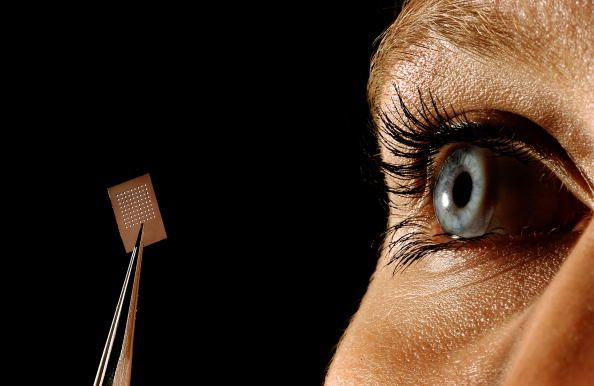 The national health service in England will fund 10 blind British patients with "bionic eyes" in the first treatment of its kind, according to reports.
The procedure will help people with an inherited form of blindness called retinitis pigmentosa to see shapes, colours and movement. the condition causes sight loss and eventual blindness.
The Argus II bionic eye, made by the company Second Sight, involves a retinal implant which interprets images captured by a pair of dark glasses fitted with a camera.
The Telegraph reported that each operation costs around £85,000. The "bionic eyes" work by converting images from the camera into electrical pulses and transmitting the information wirelessly to electrodes attached to the retina.
The electrodes then stimulate the remaining retina's remaining cells, which send the information to the brain.
"This highly innovative NHS-funded procedure shows real promise and could change lives," Dr. Jonathan Fielden, from NHS England, told the BBC.
All 10 patients will be treated in 2017 and monitored for one year after the procedure.