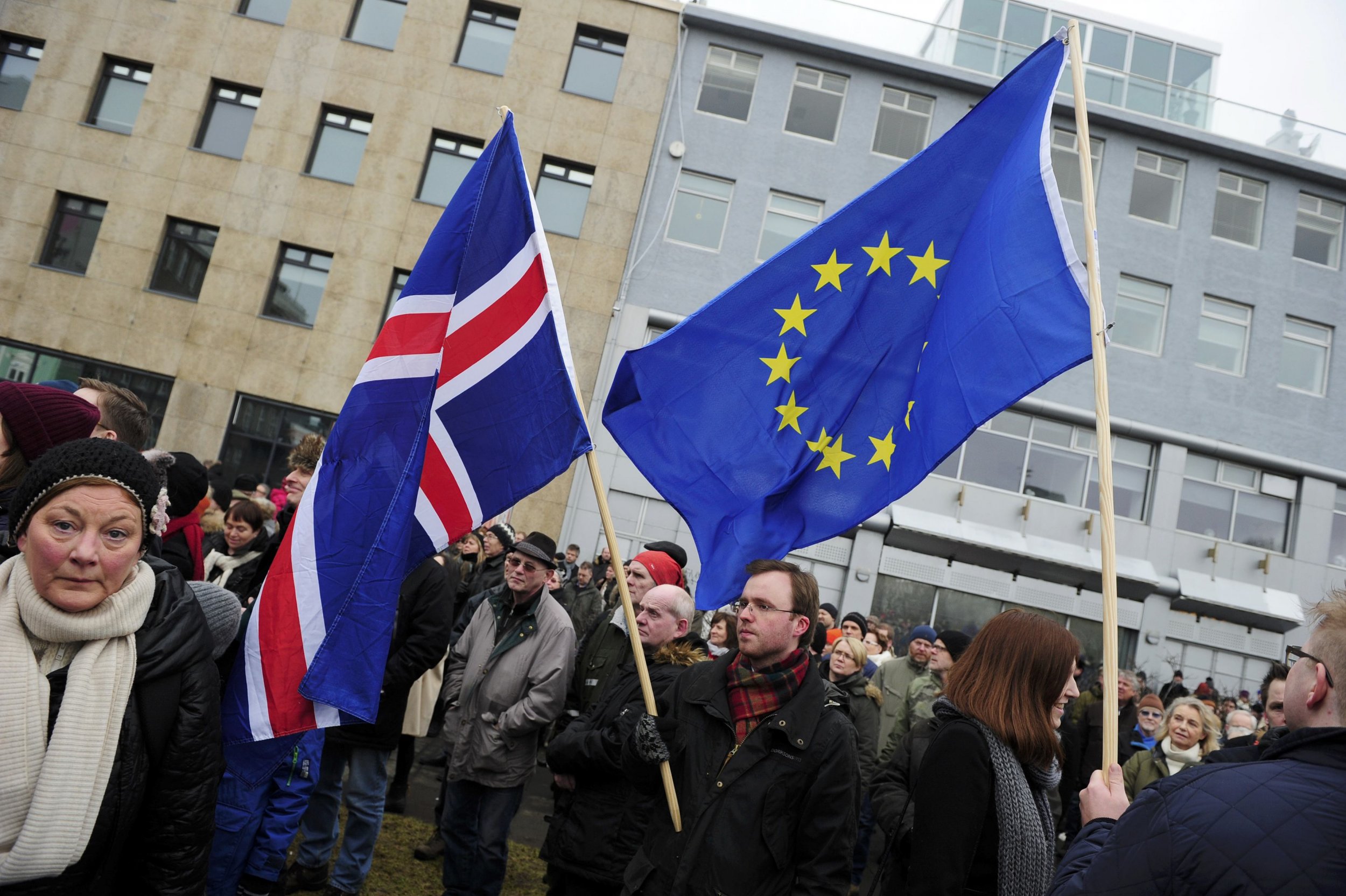 The Pirate Party, an international movement for Internet and data freedom, is now the biggest political party in Iceland and support for the group has dramatically increased over the past month, according to a new poll released on Thursday.
Pirate parties have sprung up in 60 countries, including the U.S. and Germany, but none have seen the success of Iceland's iteration. The Pirate Party, founded in 2006 by Richard Falkvinge, supports freedom of information and the reform of copyright laws. While the group may sound like a frivolous political alternative—in 2013, members drafted a law demanding American whistleblower Edward Snowden be granted citizenship in Iceland—they mean business and are part of a larger trend of left-wing, anti-establishment political parties like Syriza in Greece and Podemos in Spain that are gaining mainstream recognition across Europe.
The Pirate Party now has a 23.9 percent share of vote, compared to the 12.8 percent share they had just last month, according to a poll by Icelandic market research company MMR. Last week, a separate poll conducted by Fréttablaðið, Iceland's largest newspaper, showed the Píratar, an offshoot of Sweden's Pirate Party, would be the second largest party. If the election were to be held today, the Pirate Party and the Independent Party would each get 16 members of Parliament, Thursday's poll reveals.
Iceland's Pirate Party was the first Pirate Party to win seats in a parliamentary election when it took three in 2013. Its MPs include a computer programmer and a Wikileaks volunteer, NPR reports. The party's leader, Birgitta Jonsdottir, was a former member of Iceland's Parliament with the Citizens Movement, a grassroots party formed in response to the global economic recession that hit Iceland particularly hard.
The poll showed support for the ruling Independence Party, which formed a coalition government with the Progressive Party in the 2013 election, decreased from 25.5 percent to 23.4 percent. Support for the Progressive Party has also decreased, from 15 percent to 11 percent. Iceland's last parliamentary election was held in 2013 and the elections are set for 2017.
"To be completely honest: I don't know why we enjoy so much trust, we are all just as surprised, thankful and take this as a sign of mistrust towards conventional politics," said Jonsdottir.
"Traditional politics have not shown progress and people are tired of waiting for change. It is good that people are rejecting corruption and hubris," she said.
The public was polled between March 13 and 18.