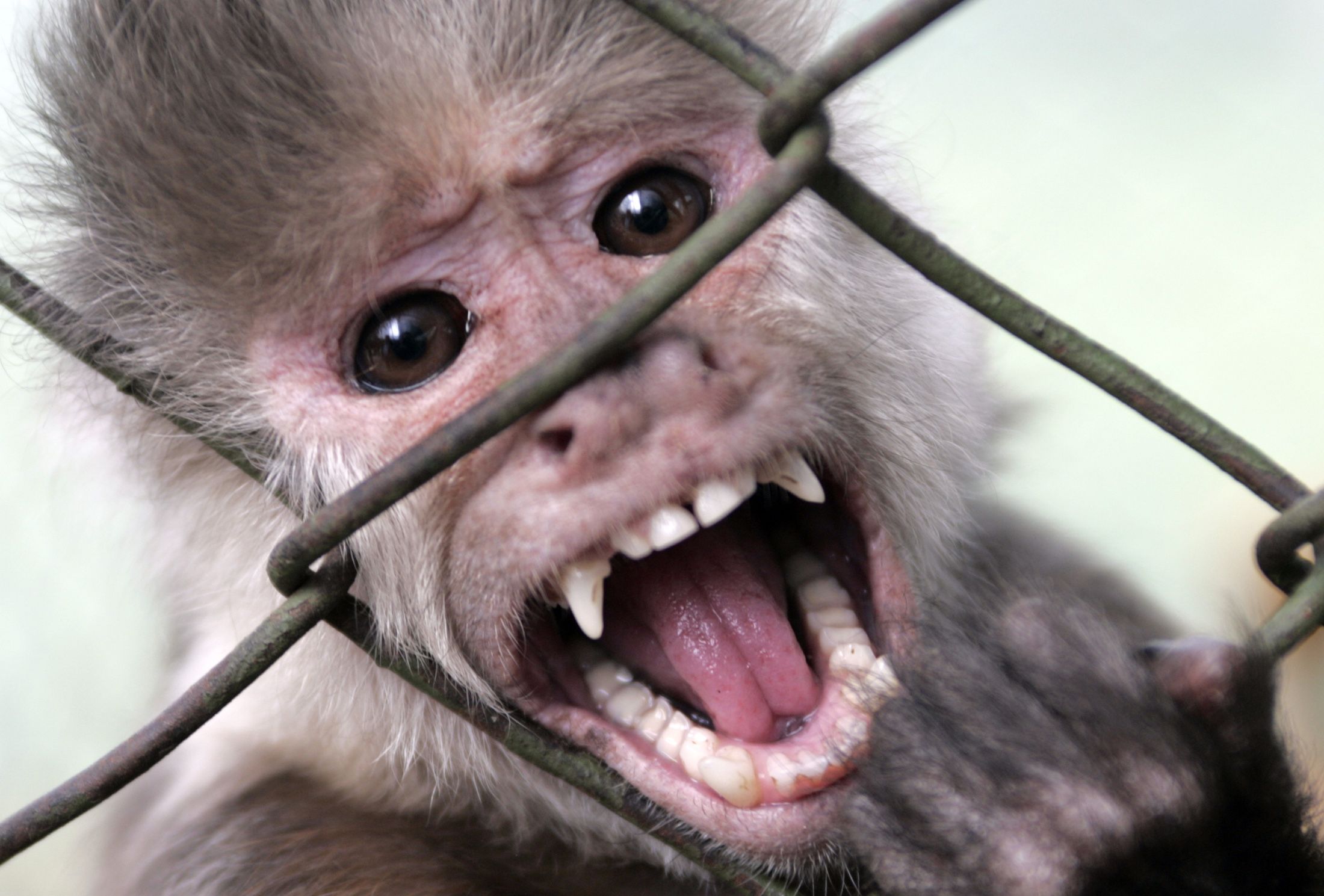 A monkey cast as "Jack" in the latest Pirates of the Caribbean installment sent a woman to the hospital on Tuesday. The monkey, one of two capuchin monkeys playing the sidekick to Geoffrey Rush's Captain Barbossa, bit a 54-year-old makeup artist on the ear at Movie World studios in Australia. The woman was taken to a local hospital for treatment.
The circumstances surrounding the bite are mysterious. Stephen Burns, an ambulance supervisor, told The Sydney Morning Herald the bite was unexpected, as the monkey snuck up "behind the lady and then bit her on her right ear." However, the film's spokesman had a different story: He said the woman was "interacting" with the monkey when it bit her.
The woman's injuries were described as not serious. It's unknown how the monkey is doing or if he will keep his job as Jack.