California Pistachios Recalled After Salmonella Outbreak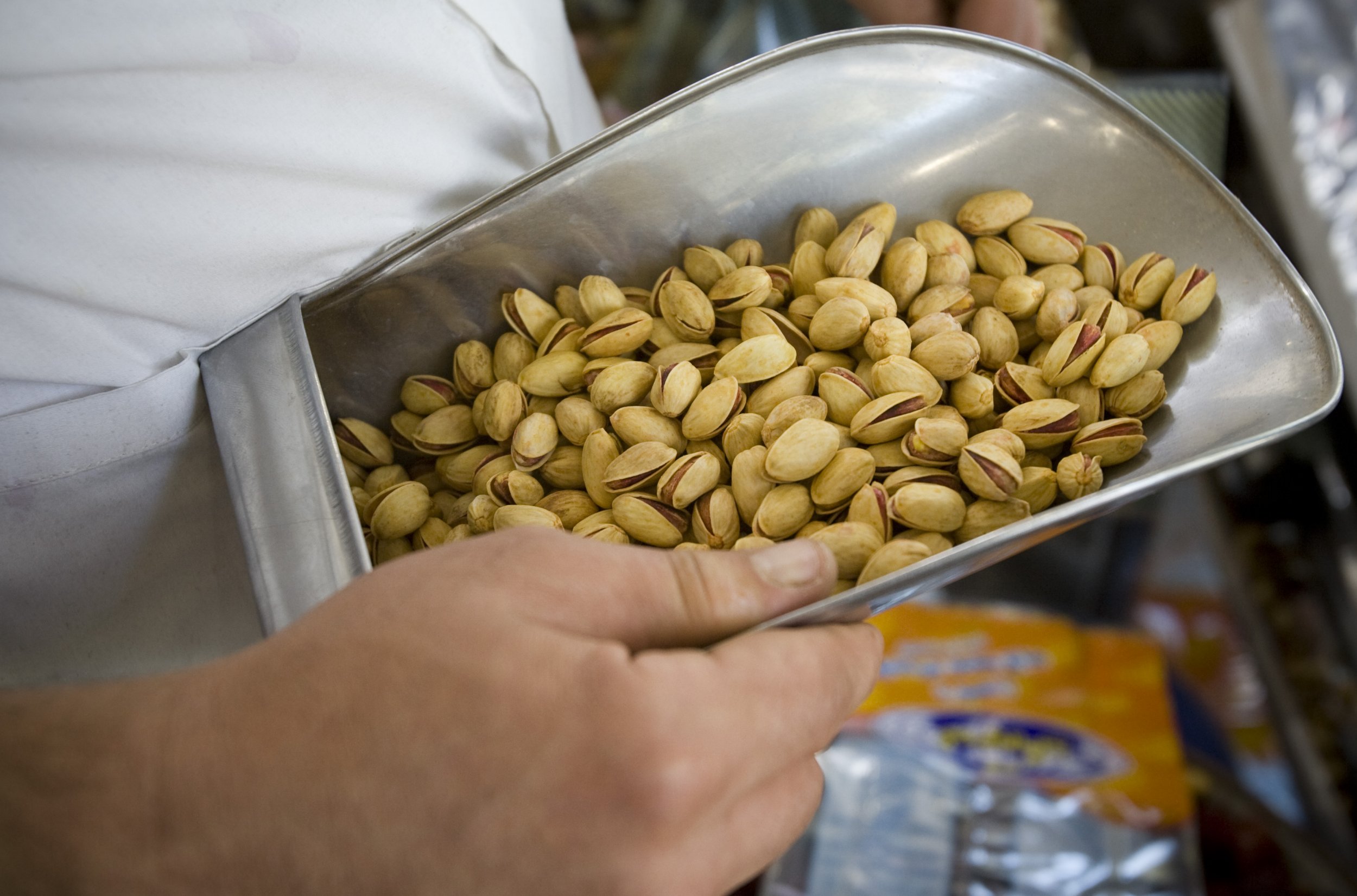 Pistachios lover beware: California nut company Wonderful Pistachios announced a voluntary recall of some of its products this week after a Salmonella outbreak that affected at least 11 people.
The FDA has provided a full list of the recalled products and their lot numbers; they include Roasted No Salt Inshell Pistachios, Roasted Salt and Pepper Inshell Pistachios and Roasted Sweet Chilli Pistachios. The products, which also include shelled pistachios, are sold in the U.S.—including in Trader Joe's stores—as well as in Canada, Mexico and Peru. They were also sold under the brand names Wonderful and Paramount Farms.
The Centers for Disease Control and Prevention (CDC) said certain flavors and sizes of Wonderful Pistachio products are linked to a Salmonella outbreak. The outbreak is believed to have infected 11 people in nine states between December 12 and February 10. While two of those people were hospitalized, no deaths were reported.
Cases were reported in North Dakota, Washington, Arizona, Michigan, Virginia, Minnesota, Alabama, Georgia and Connecticut.
"These products have a long shelf life and may still be in people's homes," the CDC said.
Salmonella is a bacterial infection that can cause fever, diarrhea, nausea, vomiting and abdominal pain. It can be fatal in certain cases, including those reported in young children, the elderly and otherwise ill people.
Days after the Wonderful Pistachios recall another company issued a voluntary recall of its products. Texas Star Nut and Food Co. Inc. said on Thursday that its Natural Pistachio Kernels product has been recalled, as it "has the potential to be contaminated with Salmonella." The product, which hasn't yet been linked to any illnesses, was sold in Texas and Louisiana.
Also, Nestlé issued a recall of a number of DiGiorno pizzas and Lean Cuisine and Stouffer's products on Thursday due to possible contamination with small pieces of glass.