'Pistol' Team Want Johnny Rotten to Give the Sex Pistols Biopic a Chance
Even though British punk legend Johnny Rotten has disavowed the upcoming Sex Pistols biopic TV show, the actor who plays him can't wait to prove him wrong.
Pistol is a new six-part series coming to FX on Tuesday May 31, documenting the spectacular rise of the band the Sex Pistols in 1970s London. While many of the band members and people involved with the band have been involved in the production of the show, Rotten (real name John Lydon) has shunned the series.
Despite the setback, Pistol's creator Craig Pearce and the actor who plays Rotten, Anson Boon, are hopeful he'll change his mind once he sees it. The pair discussed their feud with the punk rocker with Newsweek.
"A Natural Born Provocateur"
The rest of the surviving Sex Pistols members, Steve Jones, Paul Cook and Glen Matlock have supported the show throughout its production. The story of Pistol is loosely based on Jones' book Lonely Boy: Tales from a Sex Pistol. Despite the insider knowledge, Rotten still opposes the show, calling it a "disgrace" and believes no one tried to reach out to him.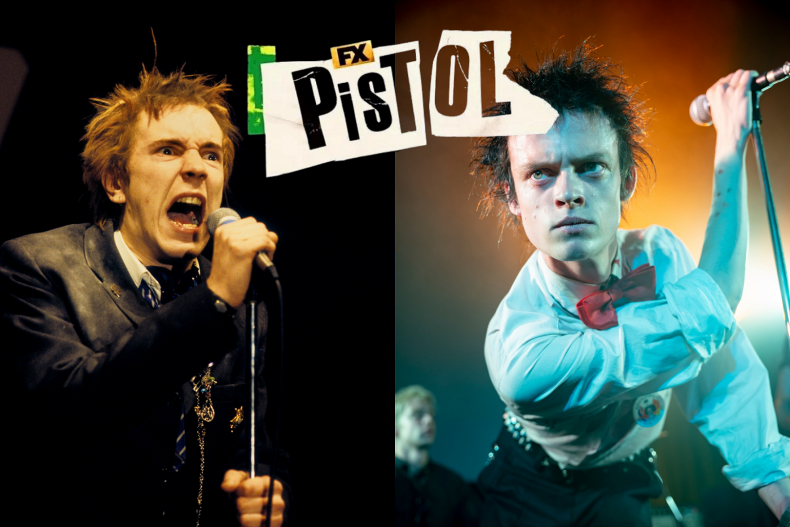 He told The Sunday Times after seeing a promo for the show: "I think that's the most disrespectful s*** I've ever had to endure.
"I mean they went to the point to hire an actor [Anson Boon] to play me but what's that actor working on? Certainly not my character. It can't go anywhere else [but court]."
Pearce, whose previous works include Moulin Rouge!, The Great Gatsby (2013) and the upcoming Elvis, told Newsweek that he and director Danny Boyle did reach out.
"We tried to involve him and he didn't want to be involved. He's a natural born provocateur. That's his genius. We hope he loves it. We admire him tremendously but he is who he is." Pearce said. "He's not gonna go, 'oh yeah, it was pretty good. I really liked it.' That's just not authentically who he is."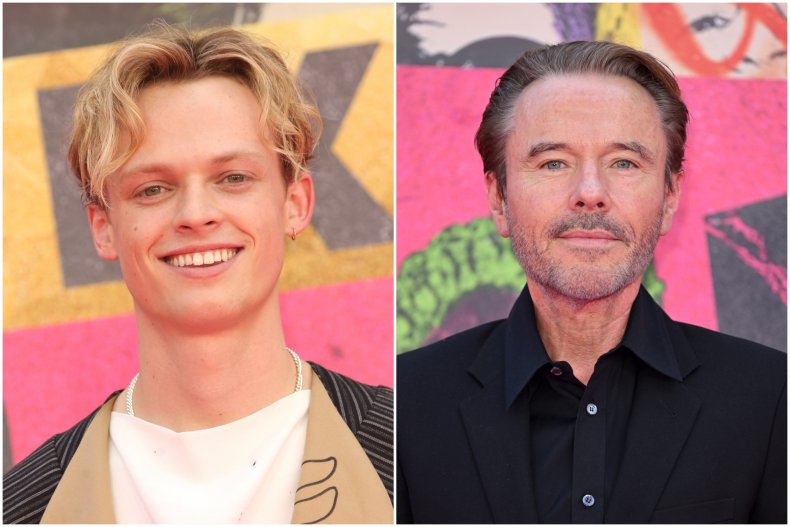 Pearce says the reaction of Sex Pistols' drummer Paul Cook has reassured him, as he said it's gotten better every time he's seen it—he just hoped Rotten has a similar revelation. "It's not a documentary, there is a fictionalization that is necessary but hopefully with a pure element of truth, as opposed to reality, which are two different things."
Anson Boon's "Love Letter" to Johnny Rotten
Rotten was a late addition to the Sex Pistols, and this is covered in the second episode of the FX series.
Since Rotten's presence in the band was pivotal to their success, and since he's the only living member objecting to the show, the actor who portrays him has added pressure that is incomparable to the rest of the cast.
"I'm actually excited, because he has confirmed in the press that he will watch it. And I'm excited," Boon told Newsweek, seemingly unfazed by Rotten's previous criticism towards Pistol. "I'm genuinely such a fan of John. I could go on about it for hours, just how much you admire him. And I'm not just saying that, it's true.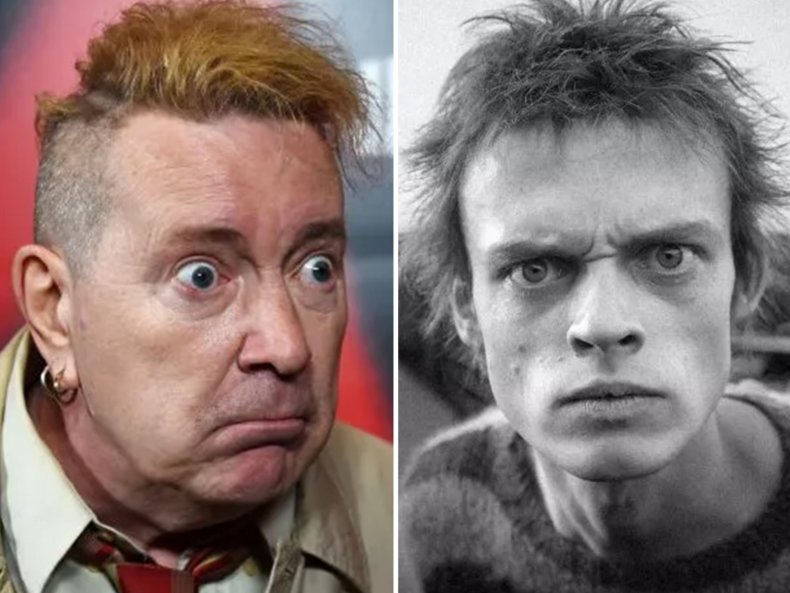 "I actually have left him little clues throughout my performance. Things that I hope he will recognize, that only someone that really did their research on him will know."
Detailing his research, Boon continued: "I read all of his books as my first point of call when I was offered this part. He's got three books. He's very generous and sort of self-reflective in all of them. So at times, it felt like talking to him, which was really helpful.
"I've left him all these little clues. I learned to write left-handed. I ate all his favorite foods. I made sure the props in his bedroom were accurate according to what he said. So I just always wanted to chase authenticity for him."
While Boon didn't have the luxury the rest of the cast had when it came to meeting their counterpart, he did get insider info from the Sex Pistols on what Rotten was like at the band's peak.
"We were so lucky that we got to meet Steve, Paul, Glen, Jordan, people around Vivienne [Westwood], Julien Temple, all these people that really helped us along and could tell the stories."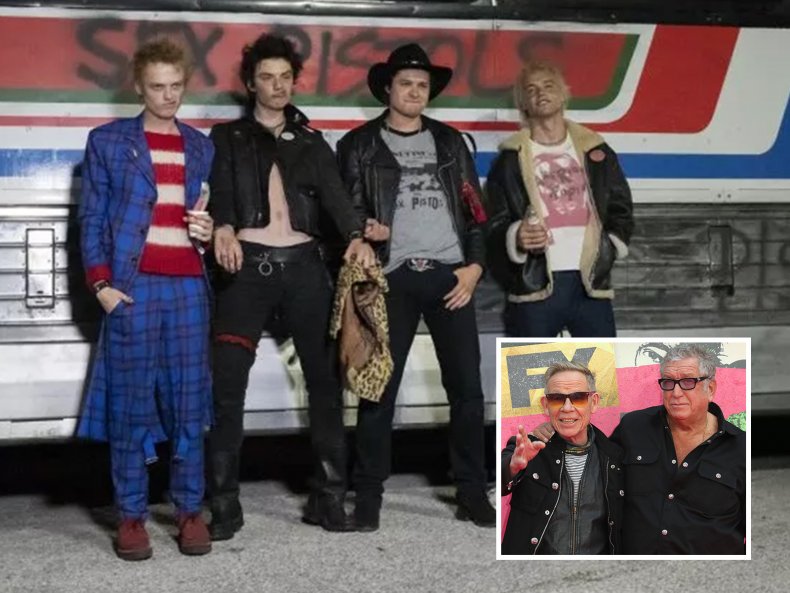 Boon continued: "The one consistent thing I would say amongst all of them, is that they all admire John's contributions to this band, and they still hold him in the highest regard. It feels like a bit of a love letter to him really, which is funny."
Rotten's manager John "Rambo" Stevens issued a public statement on his client's stance on the show. It read: "You may have seen posts on Sex Pistols Official social media about the FX Pistol TV series. To be clear John Lydon has had no involvement in this 'dramatization.' He has had no involvement in the script and has had no involvement with the actor who is portraying him."
It concluded: "John does not support or endorse this series."
Pistol is directed by Danny Boyle and also stars Maisie Williams, Thomas Brodie-Sangster, Toby Wallace and Dylan Llewellyn and Talulah Riley.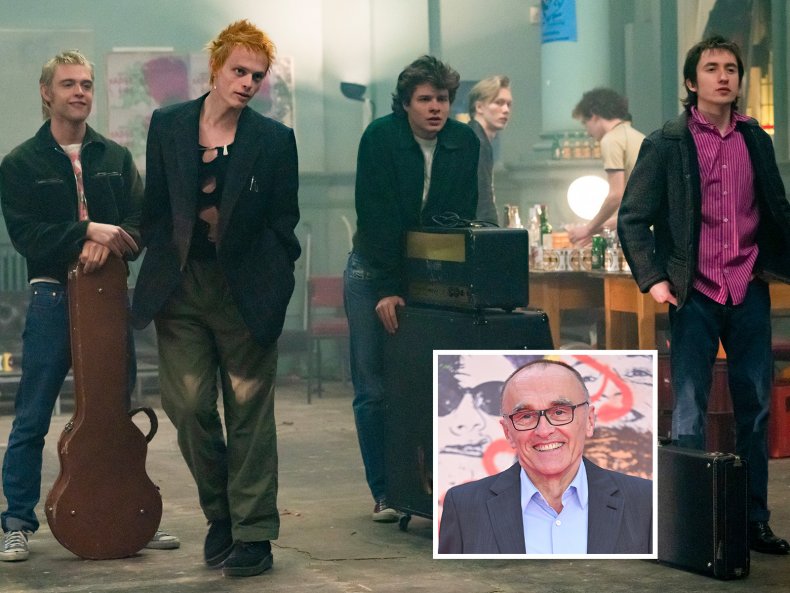 All six episodes, or as they're stylized, all six "tracks" of the TV show Pistol drop on FX on Tuesday 31 May.