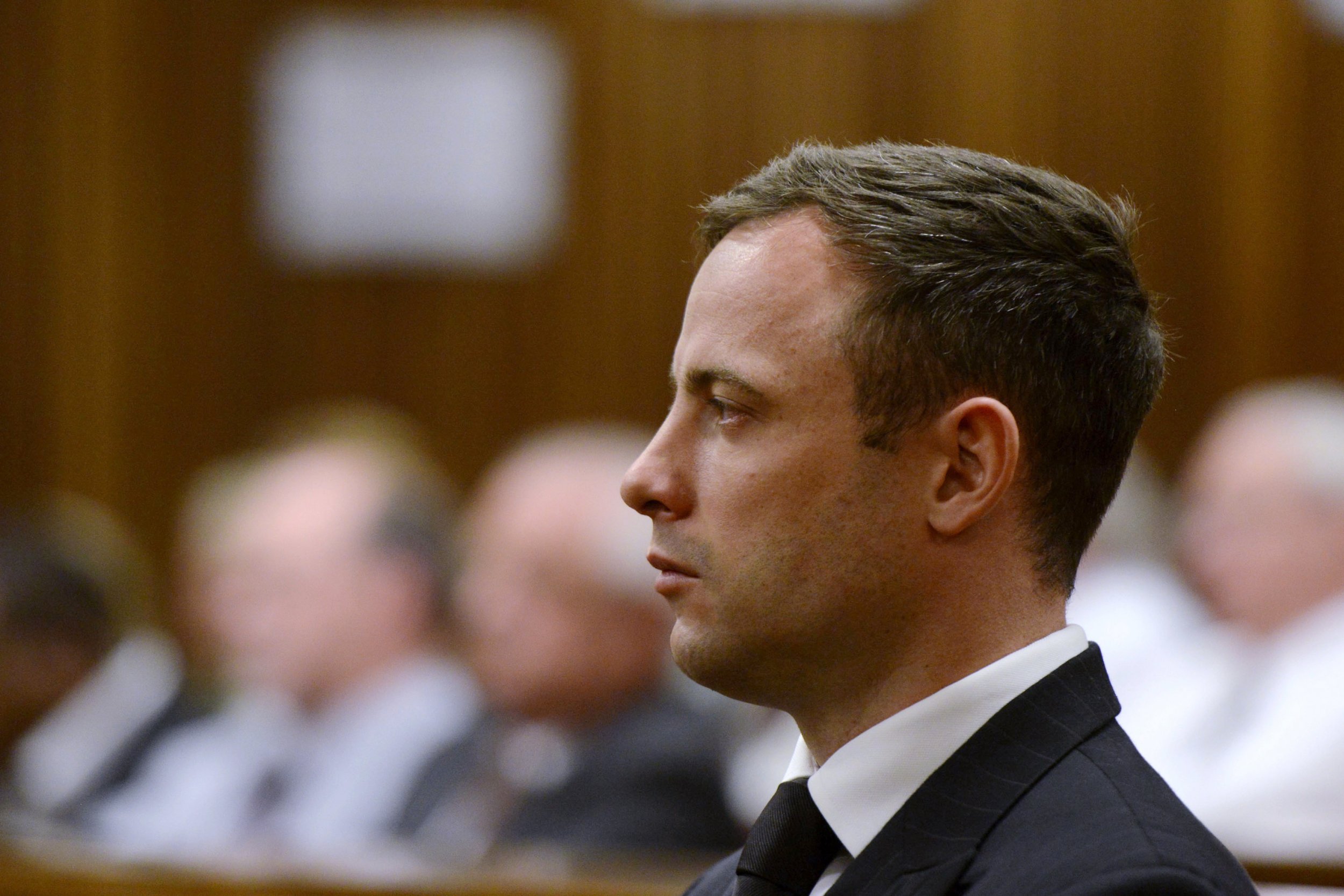 Oscar Pistorius has been handed a prison sentence of five years for the culpable homicide of girlfriend Reeva Steenkamp.
Judge Thokozile Masipa said that a non-custodial sentence "would not be appropriate" as it would send the wrong message to the wider community, though a "long sentence would not be appropriate either".
Making her closing remarks, the jugde also highlighted the difference between punishment and vengence, although she added that retribution "is by no means absent from the modern approach", saying that lenient sentences for a serious crime such as this could erode the rule of law.
Masipa dismissed claims by the defence that a prison sentence would be unfair on Pistorius because of his disability, saying: "I have no reason to believe the accused would present the department of correctional services with an insurmountable problem."
"Yes, the accused is vulnerable but he also has excellent coping skills… He really saw himself as disabled [but] worked hard… and became respected worldwide."
She added that the athlete's contribution to society had been significant.
"He gave this time and money to charities… and changed the public's perception of disabled people. This cannot be ignored and ought to be put into perspective."
Pistorius remained expressionless as Masipa read out the sentence, but turned to hold hands with members of his family as he was taken down to the cells.
The Steenkamps were reportedly satisfied with the sentence. Their lawyer Dup de Bruyn told waiting reporters that: "The family wanted justice, justice has been done."
June Steenkamp told a Sky News reporter that although the verdict had provided her with a form of "closure", for the family there could be no closure without Reeva "unless you can magic her back".
The athlete received his sentence after an eight-day hearing, in which the court heard the testimonies of expert witnesses called by the prosecution and defence teams. Pistorius's hearing was adjourned on Friday, after both sides had delivered summing up speeches to the Pretoria High Court.
Gerrie Nel, the outspoken chief prosecutor in the case, had said that a term of house arrest would be "shockingly inappropriate", and pushed for a custodial sentence of "at least" 10 years in his closing statement on Friday.
He called for the court to consider the impact of Pistorius's actions on the bereaved Steenkamp family. In particular, he cited the "heart wrenching testimony" of Steenkamp's cousin Kim Martin who told the court that Reeva's death had been the "end of the world" for her aunt and uncle.
He also warned that public opinion in South Africa was overwhelmingly in favour of long-term incarceration for the double amputee athlete.
"We shouldn't fail the parents. We shouldn't fail society. Society may lose its trust in the court," Nel said.
In turn, Pistorius's defence team pleaded to Judge Masipa to place the athlete under house arrest rather than handing him a prison term. Lead counsel Barry Roux argued on Friday that Pistorius's punishment should involve giving something back to society.
He invoked the principle of ubuntu - a term which loosely translates to "human kindness" and carries an important cultural significance in South Africa - to urge that the athlete should be allowed to atone for his crime by "making good" to society through community service.
Pistorius's defence team and witnesses also suggested that the athlete would be particularly vulnerable to prison violence because of his disability and high profile. Defence lawyer Barry Roux read out claims from local media that Pistorius faced threats from gang leaders inside prison, while Annette Vergeer, a probation officer, told the court that the athlete could be vulnerable to gang rape in prison, and called for him to receive a term of three years' house arrest.
However Gerrie Nel accused the defence of "exploiting" the disability of the amputee athlete, who famously competed in the 2012 Olympic Games alongside able bodied sportsmen, in order to avoid a jail term.
Pistorius was found guilty of culpable homicide - South Africa's equivalent of manslaughter - in September, but was cleared of murder. On Valentine's Day last year, Pistorius shot 29-year-old Steenkamp three times through the bathroom door of his luxury flat in Johannesburg.