A Pit Bull Came to the Rescue of His Owner During an Attack in Her Home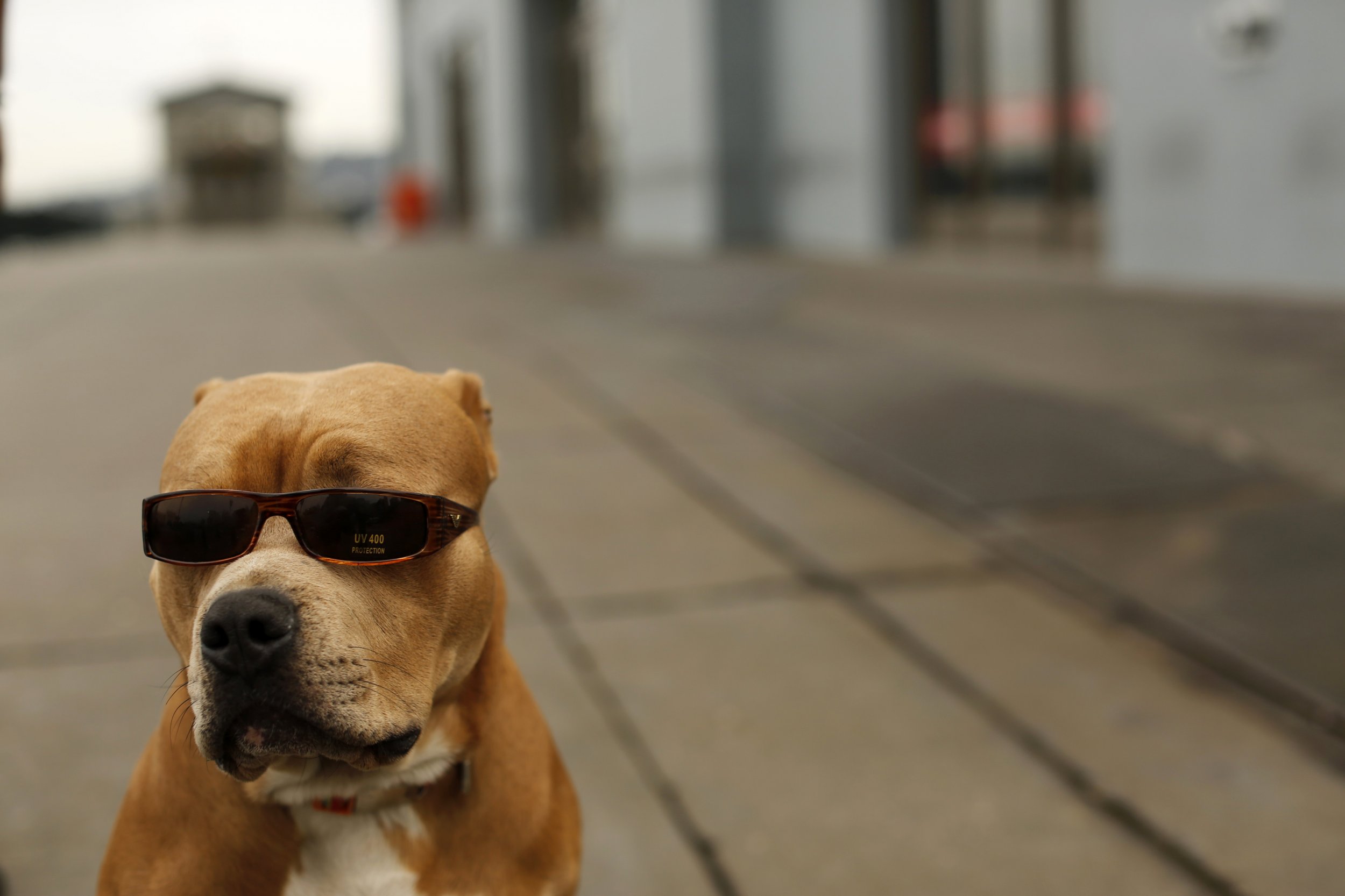 It is because of a woman's pit bull that she wasn't hurt worse than she was when a man attacked her at her door in Brooklyn, New York, WNBC reported on Friday.
Tiffany Luddy was on the phone with her building's superintendent when someone knocked on her door at 11 a.m. that morning. The 44-year-old opened it, and a man, wearing a shirt over his face, punched her in the face and broke her teeth.
The superintendent, Leroy Parker, told WABC on Friday that he heard her screaming out and the phone drop. Her 9-year-old grandson, Joshua, was woken by her screams from his room and said he was crying because he didn't want her to get hurt.
Luddy's attacker tried to close her door behind him, but she fought him in the doorway, she told WNBC. It was her dog, a 5-month-old pit bull named Gotti, that scared the man off. "I don't know how" he got out of his cage, she said, but she was glad he did to chase the man. "The guy saw the dog and started running," she revealed, and she believed that if not for Gotti, she would have been "worse off" than bruises and losing one tooth.
She thought that the man must have been more scared of the dog than of her, the woman told WABC. She admitted that she hadn't liked the pit bull at first and had even been thinking about giving him away. However, that has changed.
"I love him now," she said.
Police are investigating and have yet to identify her attacker or his accomplice who stayed in the hallway downstairs.
This isn't the only feel-good story about a pit bull saving its owner this month. An 8-month-old pit bull saved its owner and her 7-month-old baby from a fire in Stockton, California, on June 3, CBS News reported on June 10.
The dog, Sasha, warned its owner about a fire next door by banging on the backyard door and barking at her when she let her in. That was when she noticed the fire and ran to the bedroom to save her baby. However, her pit bull had gotten there first.
"She had already had my baby by the diaper and was dragging her off the bed," she told the news reporter. "I owe her everything." Without her dog, things could have been much worse.
SaveSave
SaveSave