Pit Bull Mix Saves Owner from Knife-Wielding Robbers
Pit bull mix Star is being hailed as a hero after she saved her owner from robbers.
While walking Star shortly before midnight on April 5, 30-year-old mother of one Amy Edmondson encountered a man and a woman who asked her for directions to the district of Southchurch. Happy to oblige, she turned around to show them the way. But when she did so, the man pulled out a knife, tackled her to the ground, and demanded money.
"They kept saying, 'Give me your money, where's your money, we need your money,'" she told the community newspaper The Basildon Canvey Southend Echo.
Pinned "for what felt like forever," Edmondson said that she was afraid her son, Riley, nine, would be orphaned if she didn't comply with their request, according to The Mirror.
"I was just thinking I'm going to die. There's no way of getting this bloke off me...I thought he's either going to stab me and run or just run because my dog was barking," she said.
But Star came to her rescue.
"I let go of my dog's lead and she just jumped on him and started biting his leg," Edmondson said, calling Star's aggression at that moment "really out of character."
She's "the most loving little dog, usually, she would lick anyone to death," Edmondson said.
The woman then ran off and the man, still on top of Edmondson, began begging her to call Star off. He kept repeating "Get this f*****g dog off me," Edmondson said. Once Star released him, the man, like his accomplice before him, sprinted away into the night.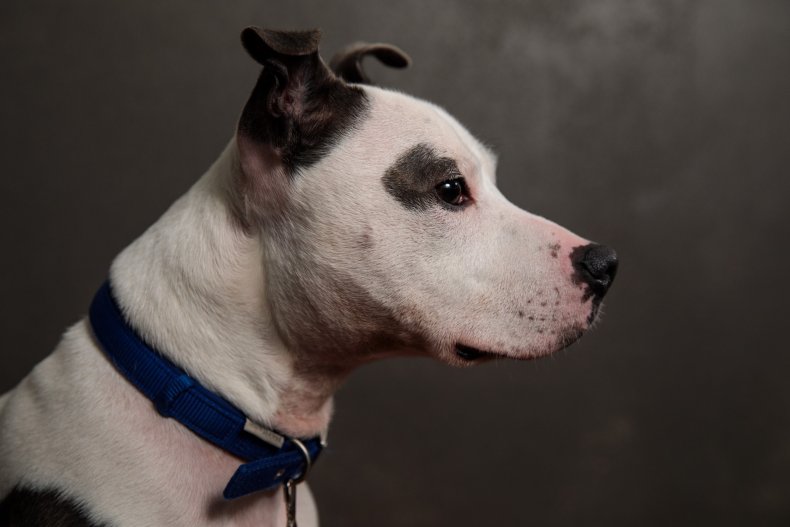 While obviously shaken by the ordeal, Edmondson decided not to report the attempted robbery to police for "fear of reprisal," according to The Mirror. She credits Star, a cross between a Staffordshire bull terrier, Jack Russell, and pitbull, with saving her life. Photos on the Echo and Mirror websites depict the two cuddlings.
"Star is my little lifesaver. Without her, I wouldn't be here. She's the most loving dog you will meet. I have never seen her like that but it just shows she was protecting me," Edmondson said.
She added that Star was amply rewarded for her heroism.
"She got an extra big dinner and lots of cuddles that night," Edmondson said.
The attack took place outside Edmondson's apartment complex in Southend-on-Sea, a coastal town in the English county of Essex.