Pit Bulls Maul Woman to Death, Injure Husband in Gruesome Christmas Eve Attack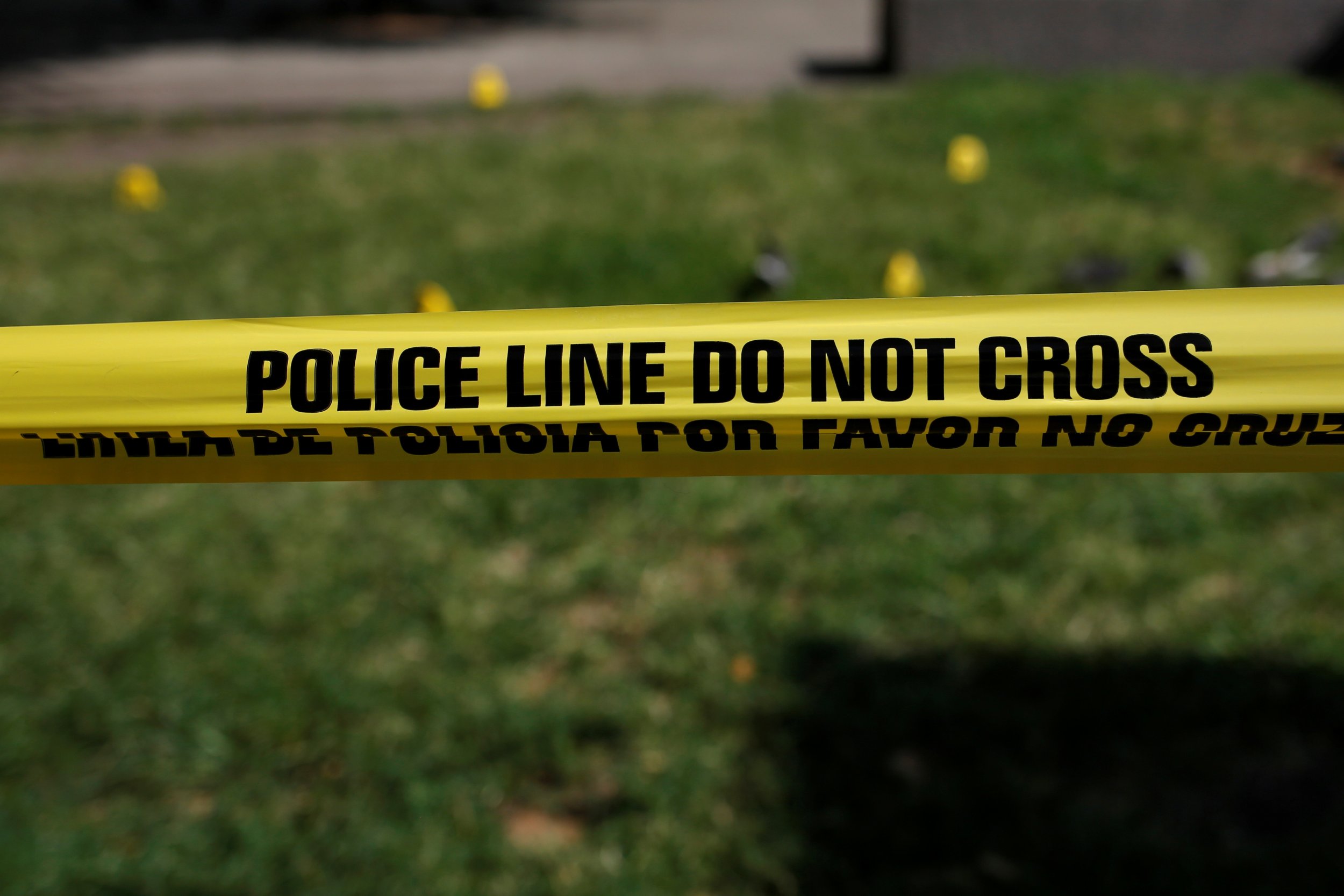 Updated | Two pit bulls reportedly mauled a Kentucky woman to death and injured her husband during a gruesome attack on Christmas Eve.
The dogs—which belonged to the couple's neighbor—fatally injured 66-year-old Lorraine Saylor with the attack on her neck, face and shoulder. Her husband, Johnny, sustained injuries to his head, arm and hand, local news station WYMT reported.
As the attack unfolded on Sunday morning, Johnny's brother James Saylor, who lives next door, heard barking and quickly threw an object at the dogs to distract them long enough so he could get into the house.
"They had my brother halfway out the door, chewing on his arm," he told WYMT.
Once free, Johnny retrieved a gun and shot both, but killed just one. The other dog escaped, and the Bell County Sheriff's Department is currently searching for it.
An autopsy of Lorraine's body will be conducted on Tuesday, according to Bell County Coroner Jay Steele.
Animal Control will examine the dead dog on either Tuesday or Wednesday, according to WYMT.
Steele was neighbors with the Saylors, describing them as a generous couple.
"They were just a super nice couple, and I can't even begin to put myself in his shoes. It's overwhelming the circumstances and what he found," Steele told WYMT. "She worried more about neighbors and friends than she did herself, as [her husband] Johnny's the same way. They're just a very giving couple."
Investigators discovered that the dogs belonged to Johnny Dale Lankford, who was being held in the Bell County Detention Center on charges of second-degree assault, domestic violence and second-degree unlawful imprisonment from December 22.
He is now also being charged with harboring a vicious animal, WKRN reported on Monday.
It is unclear what drove the dogs to attack their neighbors, but experts say it's unlikely that pit bulls just turn bad. Typically, such attacks result from big lifestyle changes, such as being kept in a pen or away from people.
"The breed in and of itself is a high-energy breed, they like to have a lot of structure and a lot of exercise, so by keeping them in a pen, alone, undersocialized, away from people, that energy is just building up and building up and building up. And that's when you start to see dogs fighting more regularly, that's when you start to see more negative scenarios," certified dog trainer Valerie Paul told WTVR after two pit bulls mauled their owner to death earlier this month.
In that instance, their owner had left them with their "dad" while she took care of personal issues. He didn't feed them daily, saw their owner significantly less than they were used to and were isolated, according to the New York Post.
Paul stressed that maulings are usually a result of pent-up energy, and not the breed itself.
"There is a lot of speculation...but you can't blame the breed," Paul said.
This article was updated to include a new charge against the owner of the dogs.