Is 'Pitch Perfect 3' Good? It Depends Who You Ask, But No One Thinks It's Great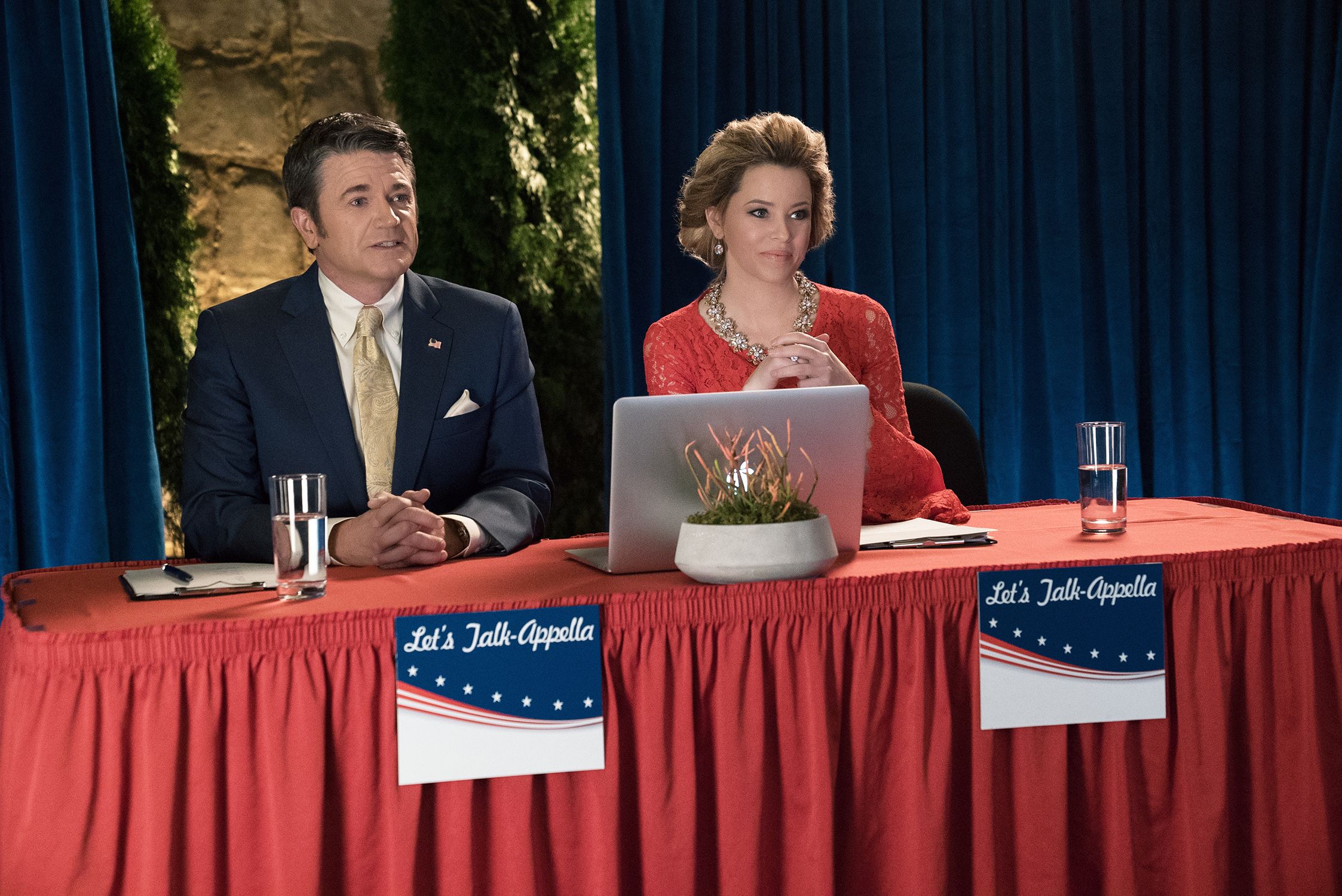 Is it aca-stounding or aca-trocious? Pitch Perfect 3 is due out in theaters on Friday and the reviews have started to tumble in. Some were laudatory, if not necessarily glowing; others were absolutely scathing. The latter view won on Rotten Tomatoes, where the movie has a less-than-stellar 35 percent rating from all critics and an even-worse 29 percent rating from top critics.
"Pitch Perfect 3 strains to recapture the magic that helped the original spawn a franchise, but ends up sending this increasingly unnecessary trilogy out on a low note," the critics' consensus on Rotten Tomatoes said.
Here's what some individual critics wrote:
Forbes, Scott Mendelson
The headline: "'Pitch Perfect 3' Review: An Aca-Atrocious Sequel That Hates Itself"
TLDR: "'Pitch Perfect 3' seems to hate its franchise and hate its characters," Mendelson wrote. Though he concedes a few "surface-level pleasures," he said the movie "is a prototypical example of a strained threequel that finished its story the last time out, but with the added unpleasantry of a film that knows it's drowning in flop sweat and passes that onto our characters as well."
In conclusion, it's "a monumental disappointment. If you love this series, it's best to pretend that this installment didn't happen."
The Guardian, Steve Rose
The headline: "'Pitch Perfect 3' review – Rebel Wilson and co hit the top notes in subversive sequel"
TLDR: "This third—and surely final—outing basically explodes its own formula. It's like a good Christmas pantomime. It assumes we all know the drill, then has a whale of a time subverting it," Rose wrote. "All these random elements stay in tune with each other and everything wraps up neatly. The comedy rarely falters," he added. "Permeating the nonsense, though, is a heartfelt assertion of teamwork and female solidarity in defiance of everyday sexism that's very much in tune with the present moment."
New York Daily News, Ariel Scotti
The headline: "'Pitch Perfect 3' review: an OK but overstuffed swan song"
TLDR: Pitch Perfect 3 "is in many ways the perfect wrap-up," Scotti wrote. "The movie wraps up on an eye-rolling level of neatness. To match each early subplot-line, there's a convenient off-camera career goal realized for each woman waiting for her back home," she added. "But fans of the franchise won't mind thanks to the final performance number and watching their favorite 'awesome nerds' indulge their love of singing together one last time."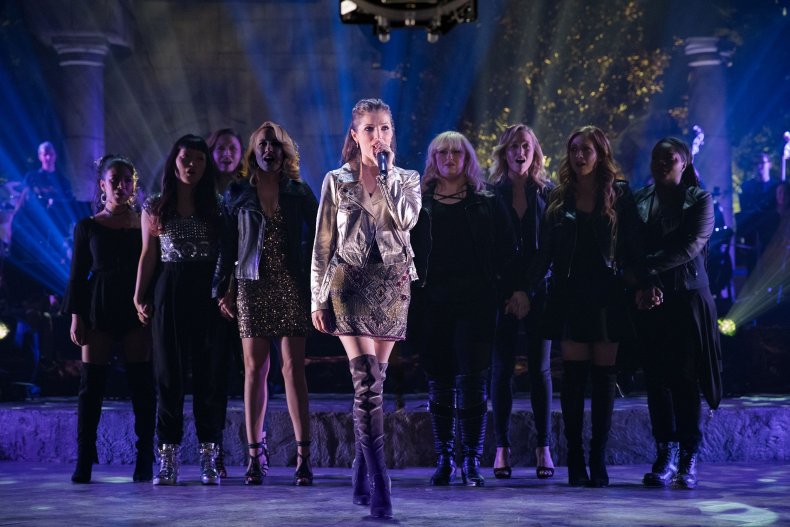 A.V. Club, Jesse Hassenger
The headline: "'Pitch Perfect 3' is still likable, but it's singing on fumes"
TLDR: "With a thinnier, sillier story than ever before, the threequel is left with its twin pillars of appeal: musical performances by the core cast, and shtick, also by the core cast," Hassenger wrote. "As it happens, almost every element of Pitch Perfect 3 feels like it's been neglected for some other, more important story that never materializes," he added. "The movie's listlessness turns out to be the most authentic thing about it; these women must have shown up primarily for each other, because they're sure not here to make a good sequel."
Entertainment Weekly, Leah Greenblatt
The headline: "'Pitch Perfect 3' charms as a short and decent final installment"
TLDR: "All things must come to an aca-end," Greenblatt wrote. And if the series' "swan song sometimes feels more like a wild goose chase, plotwise (or maybe a day-drunk penguin), the sheer nutty charisma of its sprawling cast still carries the series out on a pretty sweet high note." Greenblatt called the movie "one last daffy victory lap for the ladies who taught us how far friendship—and a franchise—can carry itself on hard work, matching halter tops, and a whole lot of mouth music."
Variety, Owen Gleiberman
The headline: "Film Review: 'Pitch Perfect 3'"
TLDR: "The movie is bubbly, it's fast, it's hella synthetic-clever, and it's an avid showcase for the personalities of its stars: the skeptically pert Anna Kendrick, the radiant and vivacious Hailee Steinfeld, and the terrifyingly droll Rebel Wilson. All three deserve better movies but make the most of this one," Gleiberman wrote. "They've had a good run, but enough! There are higher things to aim for than being fatally catchy."
The Hollywood Reporter, Frank Scheck
The headline: "'Pitch Perfect 3': Film Review"
TLDR: "It's the vigorous song-and-dance numbers that provide the highlights. To be fair, those are excellently performed and choreographed," Scheck wrote. But "franchise fatigue is evident throughout this mechanical enterprise, which squanders the good will engendered by the original 2012 sleeper hit and, to a lesser extent, its even more commercially successful 2015 sequel. Whatever charms the first two movies possessed (and they were considerable, thanks to the talented and appealing cast) have been thoroughly lost in this soulless installment."