A bridge in Pittsburgh collapsed early Friday morning ahead of a planned visit by President Joe Biden in which he will discuss the nation's economic recovery and investments in infrastructure.
The bridge collapse in Pittsburgh—near Frick Park—resulted in several vehicles and a bus falling into a ravine, according to images of the scene and local media reports. News station WPXI reported that there were "no serious injuries" as a result of the collapse, citing a public safety representative. The channel's reporting suggested that the collapse was due to a natural gas problem.
"Bridge has collapsed near intersection of Forbes Ave and S Braddock Ave. You can smell natural gas on scene. Peoples Gas crew tells me they have to dig and turn a gas line off," WPXI's Pete DeLuca reported on Twitter just before 7:30 a.m. local time. Gas lines reportedly connected to the collapse were successfully turned off shortly later.
Meanwhile, Biden is headed to Pittsburgh on Friday to tout the nation's economic recovery amid the ongoing coronavirus pandemic, as well as new infrastructure investments the federal government is making. This past November, Biden signed a $1 trillion bipartisan infrastructure bill that will invest in bridges, roads, public transportation and other necessary projects across the country.
"The president will talk about the remarkable economic progress we've made over his first year in office—including the fastest single year of job growth in American history, the biggest unemployment drop on record, and, as we learned on Thursday, the fastest economic growth in 2021 in almost four decades," a White House official told Punch Bowl News regarding the speech Biden plans to give in the city.
The official added that Biden "will talk about how his bipartisan infrastructure law is already strengthening in our supply chains and critical infrastructure—our roads, bridges, ports, airports and more—giving us an edge in producing more in America and exporting it to the world."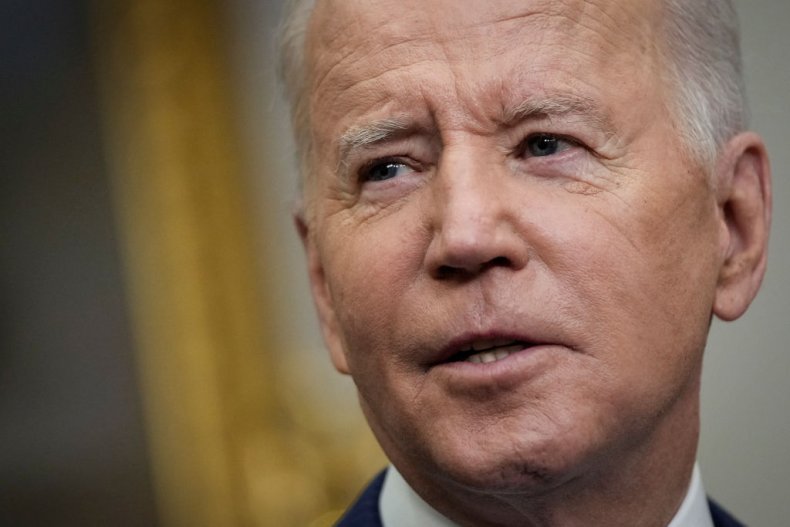 Newsweek reached out to the Pittsburgh police and the White House for further comment but did not immediately receive responses.
In 2021, the American Society of Civil Engineers gave U.S. infrastructure an overall C- grade in a report card released every four years. The nation's bridges actually ranked slightly better than other areas of infrastructure, receiving a C grade. That report card came ahead of the massive infrastructure spending package successfully passed by Democrats and many Republicans last year.
"We need to increase spending on bridge rehabilitation from $14.4 billion annually to $22.7 billion annually, or by 58%, if we are to improve the condition," the report card said. "At the current rate of investment, it will take until 2071 to make all of the repairs that are currently necessary, and the additional deterioration over the next 50 years will become overwhelming."