Pittsburgh Man Gives Time, Work, Cash and Body Parts to Help His Fellow Man—Often Strangers
Nathaniel Peters moved to Pittsburgh a few years ago in hopes he would make it big as a filmmaker. However, part-time gigs and not having a stream of steady work put a burden on his bank account, and he needed immediate help for things like food.
He went to the city's Reddit page and saw a posting from Jon Potter that said he had an extra $500, and asked if anyone needed some cash.
Peters swallowed his pride and sent Potter a message, according to the Pittsburgh Post-Gazette.
"It was one of the more humbling moments of my life, because I'd never asked a stranger for money," Peters said. He said in his message he needed $70 for groceries.
The money arrived within minutes.
Since then, Peters has found his footing in Pittsburgh and credits Potter to giving him hope. Peters has since worked in production roles for the Netflix series Mindhunter as well as the upcoming film A Beautiful Day In The Neighborhood, a flick based on local hero Fred Rogers.
"I can look back to that low point and recognize that it was a pivotal moment in my life, and one of the reasons it pivoted in a positive direction was because this stranger reached out and helped me," Peters said.
Potter's good Samaritan act for Peters is just one of more than 1,000 Potter can recall since he first responded to a Reddit post in 2015 for someone who was looking for a handyman who could install an antenna.
"If you can't find any professional outfit to [do it], I'm handy as heck and have a ladder and tools to install it," Potter responded. Potter spent time watching YouTube videos and, in a couple of days, was on top of someone's house and installing an antenna—for free.
His acts of kindness started when Potter, now 29, heard a woman knock on his car window at a gas station to ask for a ride to a battered women's shelter.
He initially said no and drove away. But his guilty conscience kicked in, and he turned around to go help the woman. However, she was no longer there.
"I felt terrible," Potter said. "I told myself, I never want to feel that again. I never want to give only when it's convenient."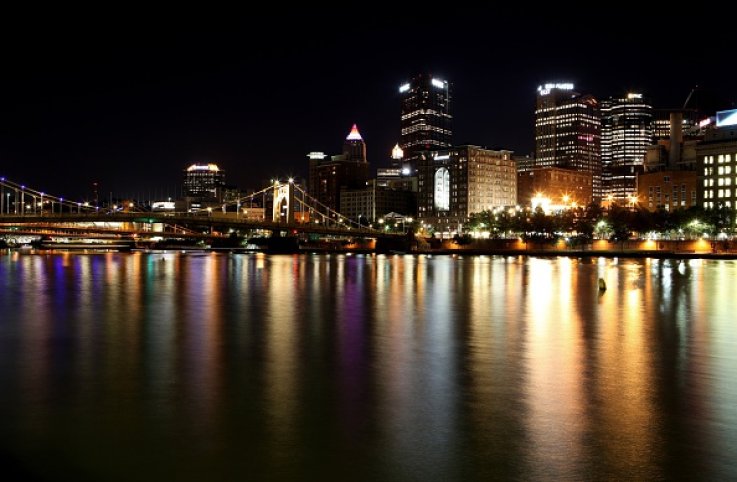 The favors through Reddit were both big and small. If someone needed help and could afford it, he would ask for a small fee. If the recipient couldn't afford to pay, it was free.
He's fixed flat tires, brought gas to replenish empty tanks, changed frozen lugnuts on cars in sub-20-degree Pennsylvania weather, dug into his savings to pay a suicidal man's bills and, when a Penguins hockey fan was in need, Potter gave him a kidney.
"What are the repercussions of giving a kidney to someone?" Potter commented on the Reddit post looking for a kidney. "I'm at the point in the night where I'd be open to giving a kidney to a stranger."
The two worked out the details and Potter came through—as did the hockey fan.
Potter and his wife annually host holiday dinners for people they call "holiday orphans"—those who live so far away from family they can't make a visit home for holidays like Thanksgiving.
He has been dubbed the "new Mr. Rogers" of the Pittsburgh area for his good deeds and acts of kindness.
After four years of his actions that start through the internet, he made this post.
"I am nothing special, nor am I trying to atone for some horrible crimes I did in the past," Potter wrote. "I am just an awkward and anxiety-ridden guy, who deep down always wanted to do good. Which, I am pretty sure, is most people."
His deeds have been temporarily put on hold while he recovers from the kidney surgery.
Pittsburgh Man Gives Time, Work, Cash and Body Parts to Help His Fellow Man—Often Strangers | News