Pittsburgh Penguins 2017 Holiday Video Perfectly Spoofs 'A Christmas Story'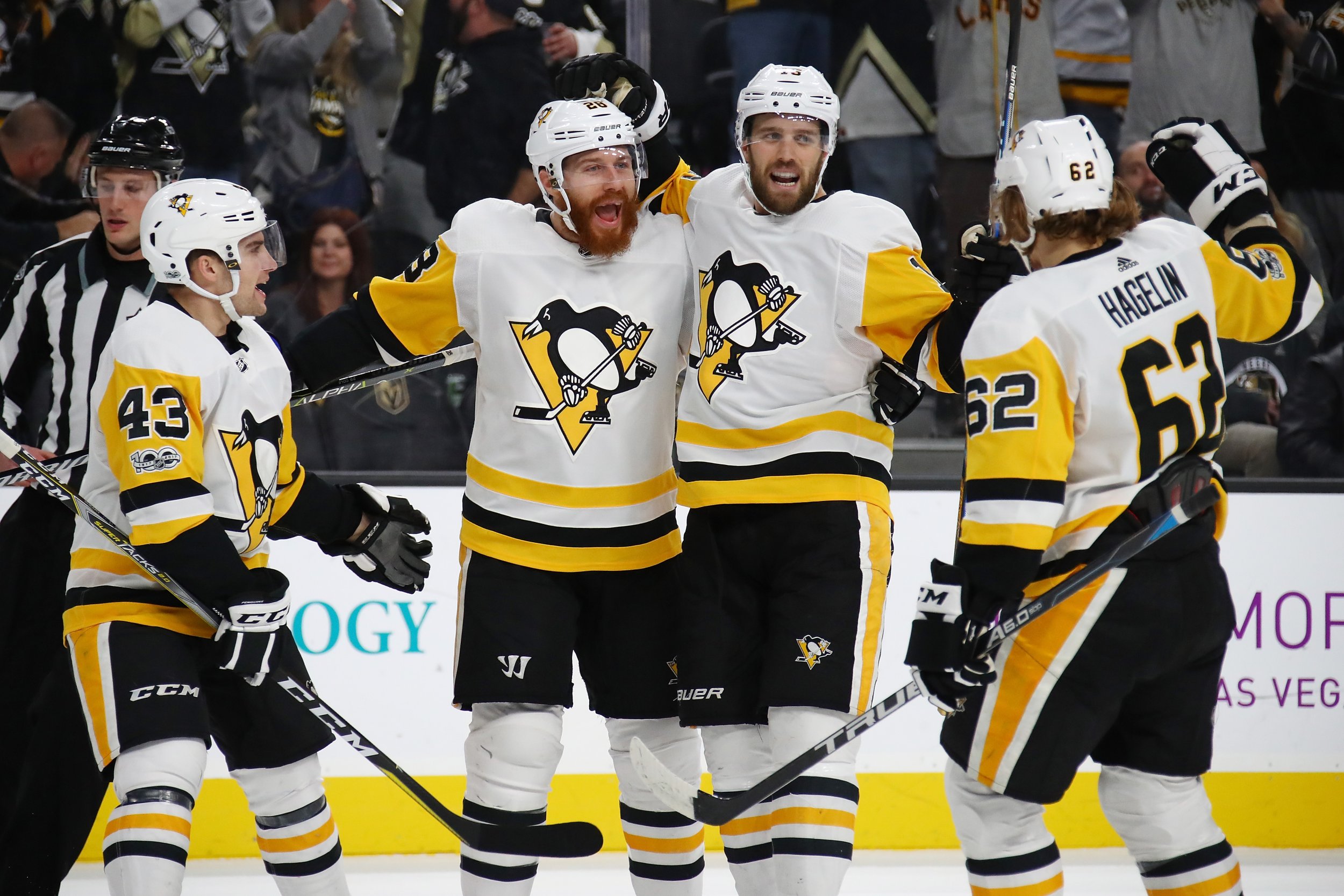 The Pittsburgh Penguins have made it a tradition to spoof a holiday movie with a parody video that inserts their players into classic scenes. This year's offering—which took on 1983's A Christmas Story—didn't disappoint.
It features team captain Sidney Crosby as Ralphie and star defenseman Kris Letang jumping around in a bright pink bunny suit. What more could you want?
This is the fourth year that the Penguins have made a holiday spoof film. Other parodies include National Lampoon's Christmas Vacation, Elf and Home Alone.
Leo McCafferty, senior director of digital marketing for the Penguins, told Newsweek the videos usually take about two weeks from start to finish, although this year's was a bit more crammed. Everyone in the organization looks forward to the video and it took some doing to settle on spoofing A Christmas Story.
"There was a lot of internal debate," McCafferty said. "The first three that we did were relatively easy to choose. This one was a bit more of struggle, [but] we finally settled on it because there are so many classic scenes."
The process of getting the footage is pretty simple: The team found a day to cycle all the players through and have them read lines in front of a green screen. The video and graphics team then rushed to get it all together.
McCafferty said he can't remember who, exactly, had the original idea to create the popular spoof videos.
"It was one of those ideas where were just sitting around spitballing," he said "And we all were really excited about the idea, but the only hesitation was can we get the team to buy- in. Kudos to them they bought in from Day 1. Once they saw the finished product it's something they looked forward to doing [every year]."
Newsweek asked McCafferty if he could spill the beans on next's parody film, but came up empty.
"We have not gotten that far ahead yet and even if we had my lips would be sealed," he said.