Pittsburgh Steelers Quarterback Ben Roethlisberger Honors Tree of Life Synagogue Shooting Victims in Game Against Baltimore Ravens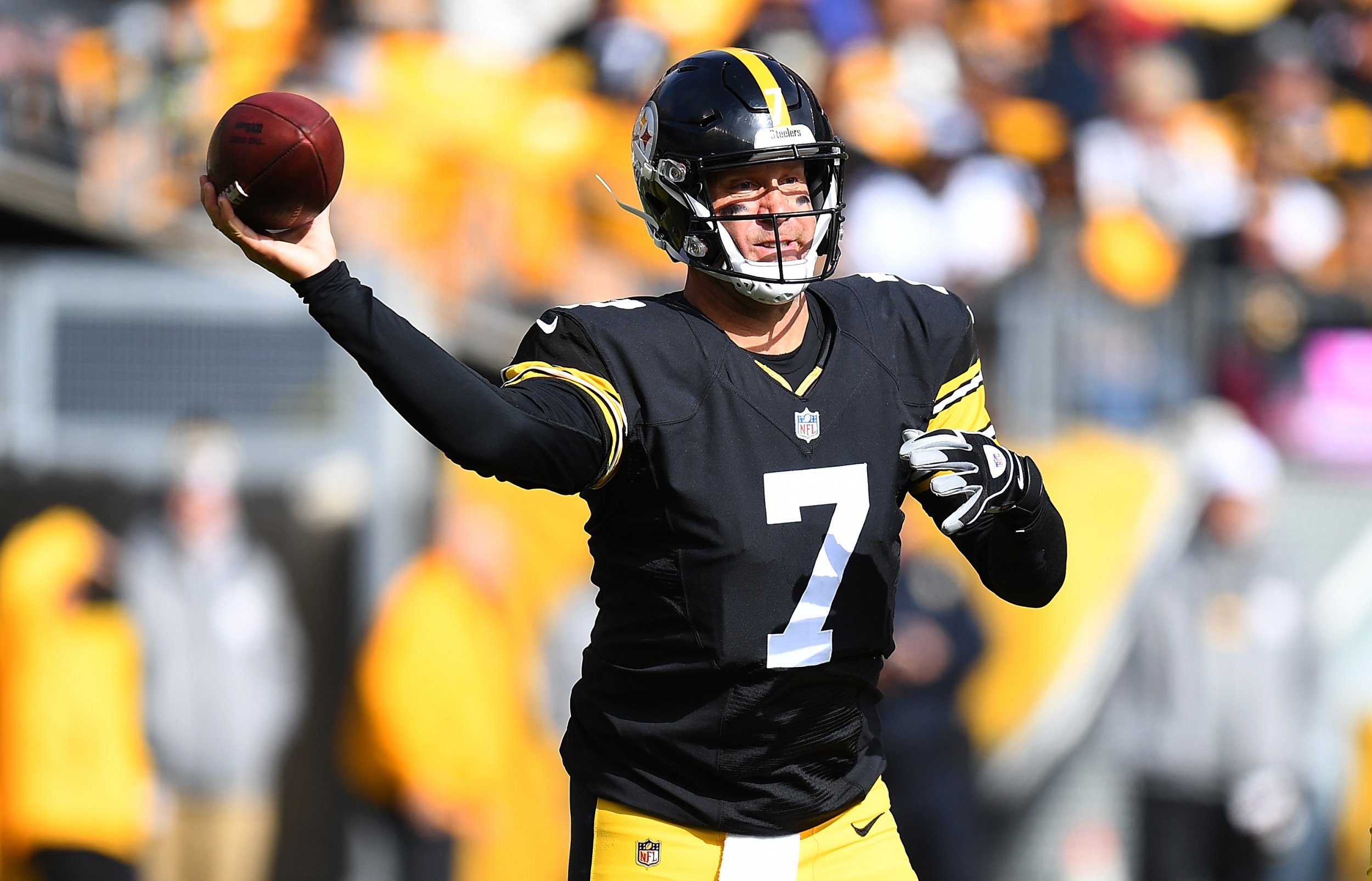 A week after 11 people lost their lives at the hands of a white nationalist gunman, Pittsburgh Steelers Quarterback Ben Roethlisberger honored the victims with a change in design for his cleats for Sunday's game.
A photo, posted on the Pittsburgh Steelers' Twitter page, showed a pair of white cleats that had been painted with the Steelers' logo. However, instead of the yellow diamond that traditionally donned the top of the logo, a yellow Jewish Star of David was in its place. On the side of the shoe along the toe were the written words "Stronger than hate."
The team has a deeper connection to the tragedy than just proximity. Former Steelers community relations manage Michele Rosenthal lost two of her brothers, David and Cecil Rosenthal when suspect Robert Bowers opened fire.
The day after the shooting, the Steelers played the Cleveland Browns and ESPN reported they held a moment of silence before kickoff. After the victory, several players mentioned Rosenthal by name and team president Art Rooney II called for unity in the face of the tragedy.
"It was tough, it was crazy tough, especially with Michele and the closeness we have with her," quarterback Roethlisberger told ESPN. "We're thankful for the victory, but we all understand, there are bigger things, there's life. I'm glad we could gift people three hours with a break."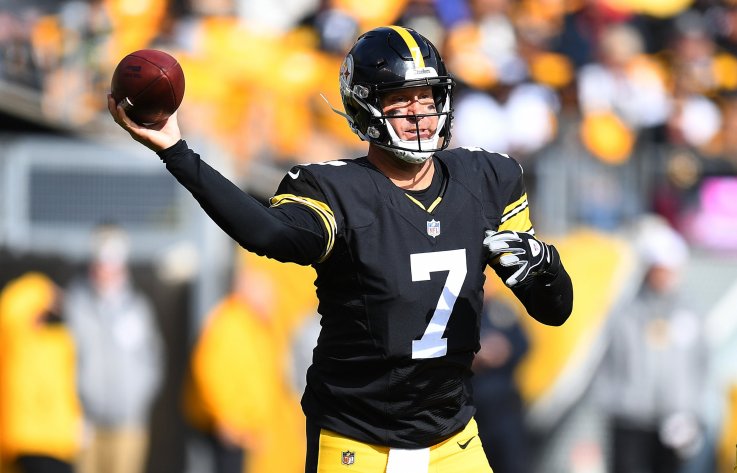 On Tuesday, Cecil and David were laid to rest and two buses of Steelers players and staff attended their funerals at Rodef Shalom Temple, according to ESPN.
The Steelers will travel to Baltimore to face off against the Ravens for a 1:00 p.m. EST kick off time. While the game against the Baltimore Ravens is a big rivalry on the field, ahead of kickoff the Ravens organization tweeted that there's more to life than football.
"Today, we face the [Steelers,] but some things are bigger than football. Our thoughts and prayers are with the city of Pittsburgh," the NFL organization tweeted.
Shortly after Shabbat services began on October 27, Bowers allegedly opened fire in the Pittsburgh synagogue, ultimately killing 11 people and injuring several others. He had cited white nationalist theories very similar to those espoused in the run-up to the midterm elections by Republican lawmakers and the President.
Bowers was charged with 44 counts, including 32 that are punishable by death. On Thursday, he entered a plea of not guilty and requested a jury trial.
The Pittsburgh Penguins also honored the victims of the synagogue shooting and wore "stronger than hate" patches on Tuesday night in a game against the New York Islanders.
Pittsburgh Steelers Quarterback Ben Roethlisberger Honors Tree of Life Synagogue Shooting Victims in Game Against Baltimore Ravens | U.S.