Pittsburgh Steelers Trade Antonio Brown to Oakland Raiders; Wide Receiver Tweets 'Love at First Sight'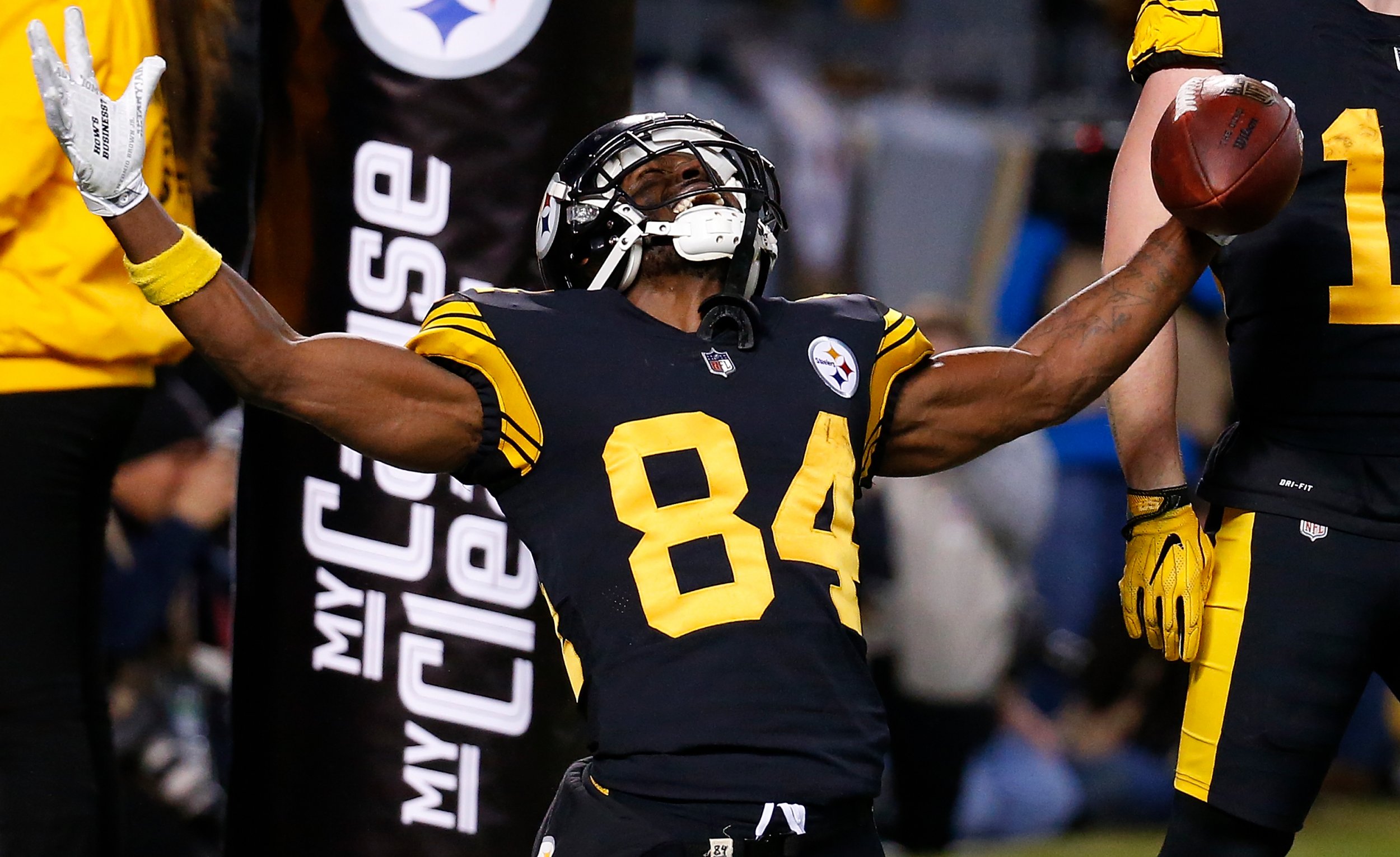 Wide receiver Antonio Brown has a new home. The Pittsburgh Steelers will trade the superstar to the Oakland Raiders, putting an end to a high-profile breakup with the team where Brown has spent his entire career.
Both ESPN and the Associated Press reported overnight that sources had confirmed the trade, with Brown going to Oakland in exchange for third- and fifth-round picks in the upcoming NFL Draft, which begins April 25.
ESPN's Adam Schefter reports that once Brown becomes a Raider, his new team will revise the remaining three years on his contract. The receiver, who led the NFL in receiving touchdowns in 2018, was slated to be due $38.9 million over the length of that contract, though none of that amount was guaranteed. The Raiders will reportedly bump the total value up to $54.125 million, and will guarantee that Brown gets at least $30.125 million.
Neither team has publicly confirmed the trade, which can't be made official until at least March 13, the first day of the new NFL year. However, Brown appeared to indicate that the reports are true, in multiple tweets.
Here is Brown shouting out to #RaidersNation with what looks to be a fan-made image of Brown in his new team's uniform:
And then this declaration of "Love at first sight" for Derek Carr, who will be Brown's new quarterback when he gets to Oakland:
The 30-year-old Brown's relationship with the Steelers broke down beyond repair toward the end of the 2018 season, amid disagreements with quarterback Ben Roethlisberger and Brown's increased frustration at his role within the team.
Following the end of the season, Brown demanded a trade from Pittsburgh, the team that drafted him in 2010 with the 195th overall pick.
Reports last week indicated that the Steelers were on the brink of a trade that would have sent Brown to the Buffalo Bills. However, that deal never came to be, and Brown himself publicly declared these rumors to be "fake news."