Officer Accused of Causing Over $5,000 Damage to Cars After Being Denied Alcohol in Tavern
A suspended police officer in Pennsylvania has been charged with felony criminal mischief for allegedly slashing the tires of several cars after being refused alcohol at a bar.
Officer Dion Fernandes, 44, of Pittston Police, is accused of causing more than $5,500 worth of damage after attacking the vehicles on South Main Street on August 29, according to a criminal complaint seen by the Times Leader.
Police managed to identify Fernandes in security camera footage. The incident allegedly showing Fernandes slashing several tires was also recorded and shared with local media and Mayor Michael Lombardo's office.
Lombardo confirmed that the officer was suspended and off-duty at the time of the incident.
According to court documents, Fernandes called an on-duty Pittson Police officer he was friends with and asked him to bring him a knife at around 9:58 p.m. The officer then met Fernandes in a parking lot on South Main Street and handed him a knife.
Fernandes then called the officer again to ask them how to open the knife and to meet him in person. When the officer arrived near the UFCW Credit Union at 46 S. Main Street, the officer said Fernandes was laughing and appeared to have been drinking.
The suspect then described how he had been "cut off" by a bartender at a tavern earlier that night.
At around 10:11 p.m., police received a call that a man wearing similar clothes that Fernandes had been wearing that night was slashing car tires. A witness showed the officers cellphone footage of the suspect attacking the cars, who they recognized as being Fernandes.
In total, Fernandes is accused of $5,543 in damages against five vehicles.
Mayor Lombardo said the investigation was handed over to the Luzerne County district attorney's office, who then gave it to state police, because of the conflict of interest with Pittston Police.
"We had our confidence in the state police to do an investigation. It was appropriate for them to do the investigation, obviously, not for us to do it internally," Lombardo told WNEP.
"I'm sure that they did what they had to do, but it's not surprising to me, given the fact that there were multiple vehicles involved. It's a very serious charge.
"We're going to follow, we'll reach out to the union. We'll have a hearing and do the things we're supposed to, but it's very serious, and we're going to take it very seriously. We were waiting to have this information before we really jump to any conclusions," Lombardo added.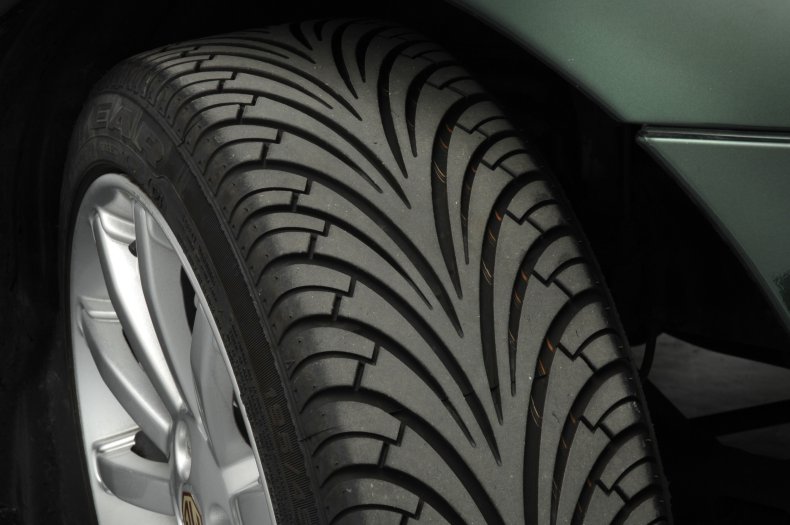 Officer Accused of Causing Over $5,000 Damage to Cars After Being Denied Alcohol in Tavern | U.S.