Pivotal Counties That Flipped in 2016 Hold Keys to Victory in Two Battleground States
Luzerne County, Pennsylvania, which Donald Trump won in 2016 after two Barack Obama victories, and Cobb and Gwinnett counties in Georgia, which Hillary Clinton captured after successive Republican wins, have played a pivotal role in determining the outcome of this year's presidential election.
The winner in both Georgia and Pennsylvania had not been called as of Friday evening. The Trump campaign has requested a recount in Georgia, where unofficial results showed Biden with a slight lead. In Pennsylvania, Joe Biden also held a slight lead, and Trump has raised legal challenges to the treatment of certain ballots.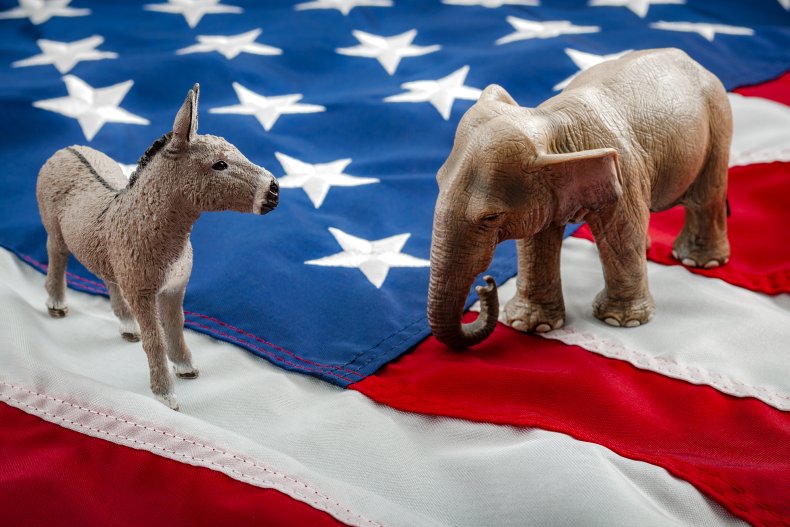 In Cobb County Georgia, Biden captured a decisive 12.33% victory, topping Trump 56.35% to 44.02%, according to unofficial results. In 2016, Clinton won Cobb County by 2.1%, after Romney won it by 12.42% in 2012 and McCain carried it by 9.4% in 2008.
Jacquelyn Bettadapur, chair of the Cobb County Democratic Committee, said Biden's success in the county was no surprise, since it's part of a continuing trend of growing strength for Democrats, evidenced by Clinton winning the county in 2016 and Stacey Abrams' victories there in her unsuccessful gubernatorial campaign in 2018.
"We've seen an increase in urbanization of this county," Bettadapur told Newsweek. "The demographics have notably shifted, and that in combination with a repudiation of Trump and the extreme rhetoric we've seen over the last four years served to increase that margin."
She said Georgia Democrats have built infrastructure to increase participation in the political process and to turn out the vote.
Trump won Georgia in 2016 by 5.09%, taking its 16 Electoral College votes in an election in which he lost the national popular vote but won the presidency. As of Friday evening, Biden was leading by 0.1%.
Biden also won Gwinnett County. He topped Trump by 17.85%, according to unofficial returns on Friday morning. In 2016 Trump flipped the county, with a 5.79% victory, after Obama won there by 10.21% in 2008 and by 9.20% in 2012.
In Pennsylvania, Donald Trump won Luzerne County again this year. The president leads the Democratic challenger in the county by 14.53% according to unofficial results on Friday morning.
Justin Behrens, Luzerne County Republican County chairman, said the working class in this former coal producing area feel Trump better represents them. Parts of the county are a 20-minute drive from Biden's childhood home in Scranton.
"The people here in Northeastern Pennsylvania are now more educated and a lot more entrenched in the politics and who the candidates are," Behrens told Newsweek.
Behrens said the results in the county, where several other Republicans were victorious, show that the values of the region's Democratic Party are being rejected by the people of the county.
"They're coming to the Republican Party and supporting the Republican agenda," he said.
The county swung from victories for Obama of 8.41% in 2008 and 4.81% in 2012 to a Trump victory by 19.31% in 2016.
In 2016, Trump won Pennsylvania by less than 1%. As of Friday morning the Democratic former vice president led the incumbent Republican president by that same margin.