Why India Will Have to Wait For Google's Pixel 4 Phone
Google's new Pixel 4 and Pixel 4 XL phones are not coming to India just yet, the company announced at its launch event in New York City on Tuesday. This is the first time the tech giant has bypassed the country with a new release.
With more than 300 million smartphone users, India's mobile phone market is second only to China's, according to data collected by Newzoo. The volume of potential sales makes Google's decision to launch the Pixel 4 with features unavailable to Indian buyers quite surprising.
The reason for the delay boils down to "Project Soli," a radar chip used in the phone's Motion Sense feature, Tech Crunch reports. While the Soli chip, which operates on a 60 GHz mm Wave frequency band, was approved by the United States Federal Communications Commission earlier this year, India has not approved the technology yet.
"Google has a wide range of products that we make available in different regions around the world. We determine availability based on a variety of factors, including local trends, and product features," a spokesperson for the company said in a statement Tuesday. "We decided not to make Pixel 4 available in India. We remain committed to our current Pixel phones and look forward to bringing future Pixel devices to India."
The latest Pixel phone, which retails for $799, will be the first device to incorporate Soli chips, according to a Google blog post. The technology will allow users to access phone features such as song skipping, snooze alarms and silent mode by simply waving a hand near their phones.
"These capabilities are just the start, and just as Pixels get better over time, Motion Sense will evolve as well. Motion Sense will be available in select Pixel countries," the post read.
"Pixel 4 has the fastest secure face unlock on a smartphone, because the process starts before you have even picked up the smartphone," said Sabrina Ellis, Google vice president of project management during Tuesday's launch event. "Motion sense prepares the camera when you reach for your Pixel 4, so you don't need to tap the screen."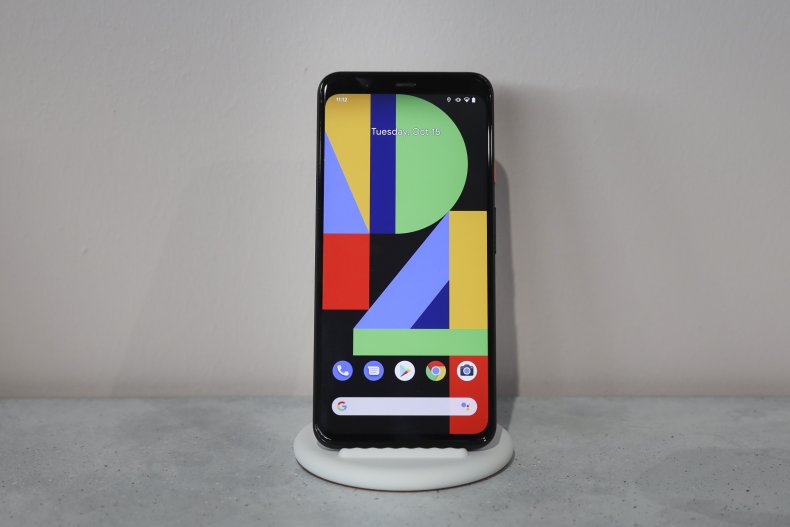 However, India is not the only country forced to go without the product for the time being.
"Check that you're in a country where Motion Sense is approved," Google cautions on its Help Center Page. "Currently, Motion Sense will work in the US, Canada, Singapore, Australia, Taiwan, and most European countries. If you travel to a country where it's not approved, it won't work."
Indian Express reports that as of right now, the feature won't be coming to Japan until the spring of 2020. It is unclear how soon Motion Sense will be made available in other countries not included in the current list.