The Numbers Prove It: Pizza, Alcohol and Marijuana Won Election Night
The numbers are in to make it official: People turned to pizza, alcohol and marijuana to make it through Election Day.
Americans have been feeling particularly anxious about this election, and there's been no shortage of articles covering their responses to the sudden rush of uneasy feelings—whether it's through stress-eating or overindulging in alcohol.
But now, numbers reported from delivery companies for those services were so high it suggests that people from both sides of the political spectrum sought to stuff themselves with the warm comforting tastes of pizza. Many people also reportedly stocked up on booze and marijuana, either in anticipation of a celebration yet to come or to forget the sorrows of defeat—or to simply numb themselves from the stress of waiting for results... and waiting... and waiting.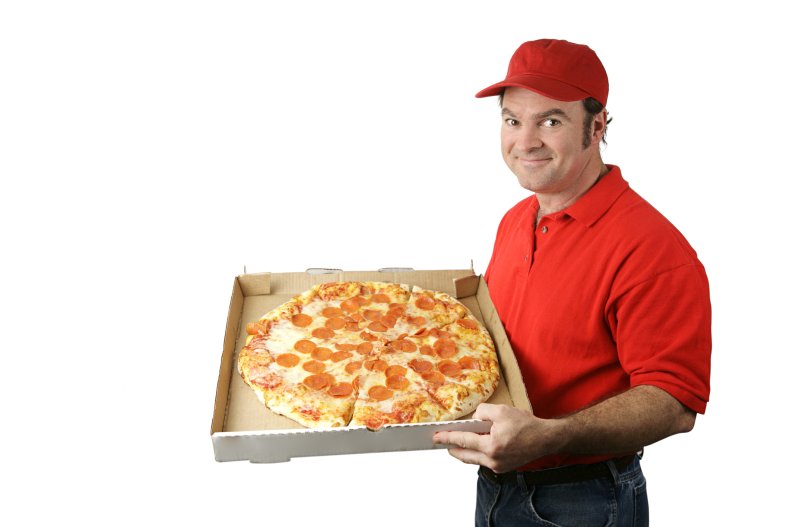 The Los Angeles Times reports that the on-demand alcohol delivery service Drizly, which operates in 26 states, said sales were 68 percent higher on Tuesday's Election Day than the previous four Tuesdays, on average. Sales were notably higher in Washington, D.C. (up 133 percent), New York City (up 110 percent) and Los Angeles (up 35 percent). People in blue states where Drizly delivers hit the bottle harder, where sales spiked 75 percent compared with the previous four Tuesdays. Customers in Drizly's red states still came calling, though, with an increase of 33 percent.
Drizly reported wine was the day's biggest seller, accounting for 42 percent of sales. Vino just barely edged out liquor, which made up 41 percent of the company's sales Tuesday. Meanwhile, 15 percent of the day's sales went toward beer.
In comparison to the Tuesday a week earlier, the California marijuana delivery service Eaze saw a 17 percent increase in weed deliveries throughout the state on Election Day, with an 18 percent increase in Los Angeles alone. The company reported its top-selling items were pre-rolled joints and vaporizers. (After five more states voted for legalizing recreational marijuana on Tuesday, stress about future elections could result in even more business for potential legal THC delivery services.)
Elsewhere, Google Trends tweeted on Tuesday afternoon that the top "near me" searches thus far in the day were for pizza, Chinese food, liquor stores, sushi and Mexican food, in that order. A follow-up Google Trends tweet reported that searches for "fries near me" and "liquor store near me" reached all-time highs. Later, the site reported "cookies near me" reached an all-time search high on Tuesday.
Of course, there was no shortage of anecdotal evidence on social media about people stress-eating, stress-drinking and stress-toking. New York Times tech columnist Kevin Roose shared his own sad post about a Ben & Jerry's shortage near him on Tuesday night. He captioned the tweet with: "Anxiety index: the entire Ben and Jerry's freezer at the grocery store is empty."
His message prompted his followers to share their own photos of empty liquor shelves and endless humorous GIFs and pics.
While there is a lighter side to all this anxiety, there is legitimate concern among health experts about the toll its taking on the country's nerves, especially with the fact that Americans are still grappling with the emotional weight of the ongoing pandemic. In a survey released last month, conducted by the Harris Poll on behalf of the American Psychological Association, 78 percent of adults said the coronavirus pandemic is "a significant source of stress in their life." Sixty-eight percent also said the presidential election was already a significant source of stress in their life, a large increase from the 52 percent of people who said the same in 2016.