Pizza for Breakfast Is Healthier Than Cereal, Says Dietitian—Finally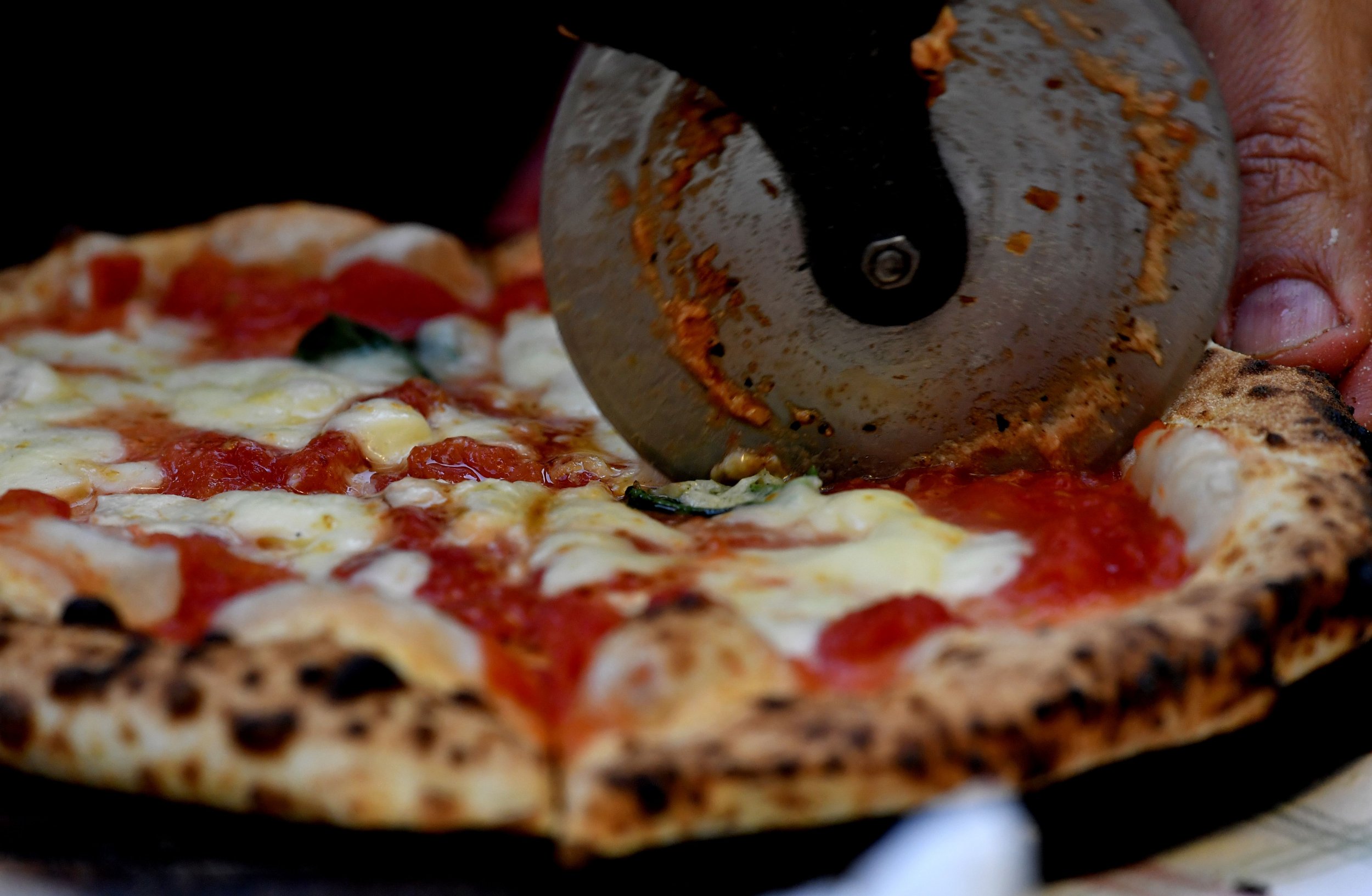 Your morning is about to get better: a health professional has given the go-ahead to eat pizza for breakfast.
Related: Top Foods to Eat for Full Nutrition and Balanced Meals, as Ranked by Scientists
Registered dietitian Chelsey Amer told food website The Daily Meal that a slice of the traditional late night fave can actually be a smarter pick than your typical bowl of cereal.
"You may be surprised to find out that an average slice of pizza and a bowl of cereal with whole milk contain nearly the same amount of calories," Amer told The Daily Meal. "However, pizza packs a much larger protein punch, which will keep you full and boost satiety throughout the morning."
While pizza may be loaded with grease, it also has less sugar than many cereals, and sugar does little for your mood or hunger levels.
"Plus, a slice of pizza contains more fat and much less sugar than most cold cereals, so you will not experience a quick sugar crash," Amer said.
Of course, there's a lot to take into consideration, like type of cereal or pizza, for example.
A single serving of Cinnamon Toast Crunch, which likely meets Amer's classification as a sugary cereal, contains 130 calories, 3 grams of fat and 9 grams of sugar, according to General Mills. But, many people don't stick to just one serving, Consumer Reports found.
The magazine conducted their own experiment to see how much cereal people ate and discovered many are shocked by what constitutes a serving size.
According to their small study of 124 people, 92 percent ate more than one serving. Those who used a 12-ounce bowl consumed between 24 to 92 percent more (a huge span) while those who were given an 18-ounce bowl consumed between 43 to 114 percent more. However, those who used the largest bowl, which held 18 ounces, ate 132 percent more Cheerios. When it came to granola, they poured 282 percent more cereal than a single serving.
If a person ate two servings of Cinnamon Toast Crunch with a single serving of nonfat milk, their total caloric intake would be 350 calories, 6 grams of fat and 23 grams of sugar, 5.37 grams of protein and 4 grams of fiber.
A large, hand-tossed crust slice of cheese from Pizza Hut would set you back 290 calories and 11 grams of fat but offer up 13 grams of protein and 3 grams of fiber, according to the chain's website.
While Amer says pizza may not be the worst choice, compared to sugary cereals, Melissa Rifkin, a bariatric dietitian at the Montefiore Medical Center in New York, says it's still not a smart pick.
"While pizza can be a healthier choice per se, you may be giving most people an open window here of really amping up sodium, carbohydrates and fat early in the morning and setting oneself up for failure throughout the day," she told Newsweek in an email.
Plus, she points out that many pizzas aren't exactly lacking in sugar.
"Pizza Hut in particular has 8 grams of sugar per serving in their marinara sauce and 490 mg sodium," she wrote.
Frozen pies don't fare any better, according to Rifkin. The dietitian reviewed five different brands and found that they were full of questionable ingredients, in addition to fat and calories.
"I also was shocked by the laundry list of ingredients that came with them including some with high fructose corn syrup," she said.
Of course, you can make healthier pizzas with less cheese, whole wheat crust and loads of vegetables. Or you could save it as a treat, as Rifkin says people often do, and start your day with a more sensible, albeit less fun, first meal.
Her picks? Whole wheat soft tacos with scrambled eggs, vegetables and avocado for untraditional breakfast eaters or a serving of Kashi Go Lean, which has less sugar than typical cereals and more protein and fiber.