Pizza Chef Sprinkled Rat Poison Into Cheese At Restaurant, Police Believe
A pizza restaurant worker in Fayetteville, North Carolina, is suspected of sprinkling rat poison into a batch of grated cheese intended to be served to customers.
Fayetteville police charged Ricky Lee Adami, 59, who worked at Primo Pizza, after the alleged food tampering incident on June 1.
Gina V. Hawkins, the city's chief of police, said in a statement that manager Gurol Bicer was preparing a pizza when he realized a substance had been mixed in with the cheese he was using.
Bicer then reviewed surveillance footage from the restaurant to see who prepared the cheese—and witnessed Adami sprinkling an unknown substance several times into the cheese shredding machine.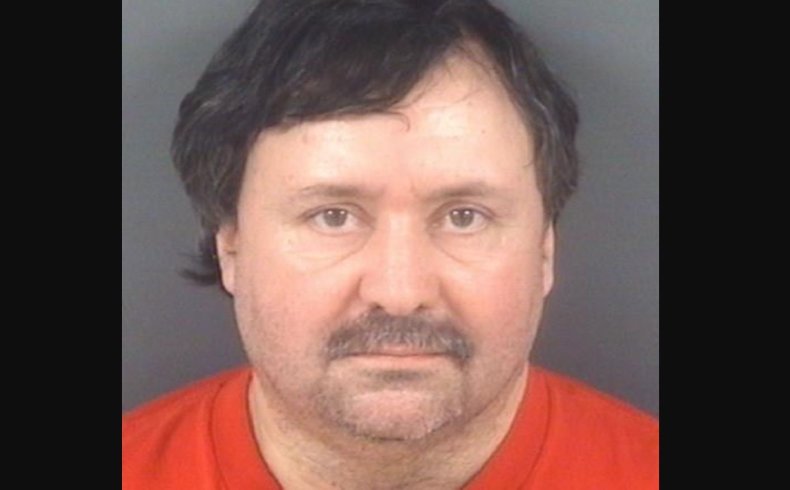 He called the police and "all contaminated cheese was identified and collected prior to being served to any customers. The substance Adami placed in the cheese is suspected to be rat poison," Hawkins said.
"I did what I normally do. I break up the cheese to make it easier to spread. It's quicker. I spotted it right away," Bicer told WSOC-TV.
The discovery prompted his check of surveillance cameras to identify Adami.
"I see him reach into his pocket and sprinkle something into the cheese. I kept watching, and he did it three more times," Bicer said, adding that Adami had been acting strangely though he had no idea of a potential motive for doing what he allegedly did.
Police said Adami was arrested and charged with distributing food containing noxious/deleterious material. The suspect is currently at Cumberland County Detention Center on a $100,000 secured bond.
A similar case occurred in May, when health inspectors discovered rodent droppings on 14 trays of raw dough in the kitchen of a Domino's Pizza restaurant in Johnson City, Tennessee.
Someone posted an image to Reddit showing rat feces strewn across lumps of dough at the Domino's, sparking an investigation by the state Health Department.
Officials said they were looking into reports of "excessive rodent activity."
An inspection found rodent droppings not only on the dough, but also large amounts on the floor, shelves and inside empty boxes of chocolate lava cake.
The store's managers closed it down to clean it thoroughly and threw out any food and items that may have been contaminated.
A spokesperson for Domino's said the discovery was "an extremely isolated incident, confined to a single store."