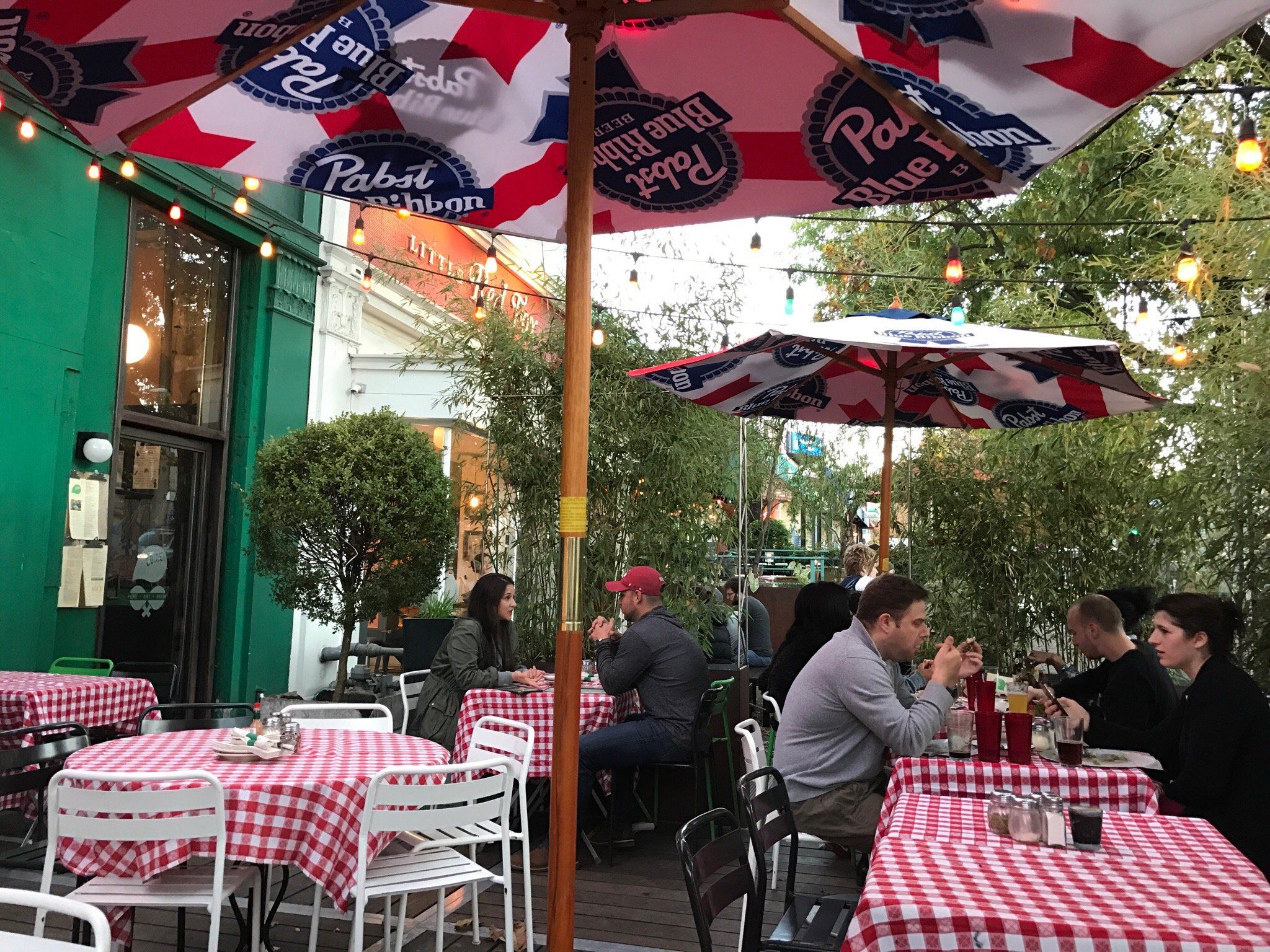 Three days ago, the owner of Comet Ping Pong, a popular, family-oriented restaurant in upscale northwest Washington, D.C., took to Facebook to assure customers that it was safe to patronize his business despite months of harassment and death threats by far right-wing conspiracy theorists.
"There have been no hostile situations at the venue, and we do not anticipate any altercations…," the proprietor, James Alefantis wrote on December 1. "But as we have before we now have security present at every show." It was an unusual note from a business in the low-crime, Chevy Chase neighborhood of upscale homes, condos and shops that cater to the city's professional elites.
Related: Students can't tell the difference between real and fake news
Then again, the other businesses haven't been the target of a bizarre, fever-pitch fake-news campaign by far-right conspiracy theorists alleging that Alefantis and his friend John Podesta, chairman of Hillary Clinton's presidential campaign, have overseen a child sex-trafficking operation beneath the restaurant. On Twitter, Reddit and other social media sites, far-right commentators have been frothing over the unfounded allegations. Beneath Comet Ping Pong, they charge, is a network of tunnels where pederast rituals take place. Even Mike Flynn, a former Defense Intelligence Agency chief who is President-elect Donald Trump's choice for White House national security adviser, jumped on the sex coverup bandwagon. "Money Laundering, Sex Crimes w Children, etc. MUST READ," the retired general tweeted on December 2, citing a story on a far-right website, True Pundit.
In recent months, businesses near Comet Ping Pong also became targets of the mounting harassment, which included telephoned death threats. But Alefantis thought the hate campaign had been contained, writing on Facebook last week that he didn't "anticipate any altercations as much of the harassment has occurred online."
On Sunday, though, Alefantis's assurances were shredded when a man walked into Comet Ping Pong with a loaded assault rifle, sending customers and their children fleeing for the exits. According to some reports, unconfirmed by a police spokesperson, he fired shots into the floor.
Police rushed to the scene, blocked off several blocks around the restaurant for about 90 minutes—including a nearby major intersection—and, with guns drawn, took the man into custody. No one was killed or wounded, according to police.
The assailant was identified as Edgar Maddison Welch of Salisbury, North Carolina. He told police he had come to the restaurant to "self-investigate 'Pizza Gate,' a fictitious online conspiracy theory," according to the police press release. Welch was arrested and charged with "assault with a dangerous weapon (gun)."
According to the IMDB entertainment database, he is an actor "known for his work on Mute (2011), The Mill (2008) and A Tale About Bootlegging (2005)."
In addition to the assault rifle, police said they recovered two firearms inside the restaurant and another weapon from Welch's car, according to The Washington Post. Former Post reporter Bradley Graham, co-owner of the Politics & Prose bookstore a few doors away, told the paper he had heard that the gunman walked into the kitchen at Comet Ping Pong, "presumably looking for the alleged tunnels" where the cospiracy theorists claimed children were hidden and tortured. "Graham believes that information came from an employee at the restaurant," the Post said.
Conspiracy theorists were quick to take to Twitter to deny that the gunman had anything to do with their cause, and to advance yet another conspiracy theory.
"The man at #CometPizza was not part of our movement," said one individual, posting as Julian Asange is ☠️ @William_H_Clark. "He was a government plant."
The new theory quickly spread online.
Read more from Newsweek.com
- H0w fake news created the myth of Fidel Castro as Latin Robin Hood
- Fake news site claims full responsibility for Donald Trump victory