Watch: Pizza Hut Delivery Driver Shot At After Leaving 'Prank' Order
Authorities in Texas have released video of the terrifying moment when a Pizza Hut delivery driver was shot at as she left a "prank" delivery order.
According to the Montgomery County Sheriff's Office, deputies were dispatched at 2 p.m. on Tuesday, April 3 to reports of an attempted aggravated robbery in Magnolia, Texas. When they arrived, a 22-year-old delivery driver for Pizza Hut said that she had just been shot at.
Related: Man impersonating police officer is shot dead after killing off-duty Kentucky cop
The driver told deputies that she had been delivering pizza to an address on Tanglewood Road. When she arrived at the house, the homeowner answered the door by remote, said he had not ordered a pizza and told the driver to leave his property.
As she left the faux delivery destination, the driver told authorities she saw a dark Chevrolet Tahoe heading towards her when it suddenly turned and blocked the road in front of her. Two people got out of the car wearing ski masks and started walking towards her, one holding a handgun.
Authorities believe there were three people inside the vehicle.
The driver attempted to reverse her vehicle and said she heard a gunshot. She managed to drive down the road and hide under a house where she called 911. The delivery car had a mounted dashcam, which provided video that authorities released to the public.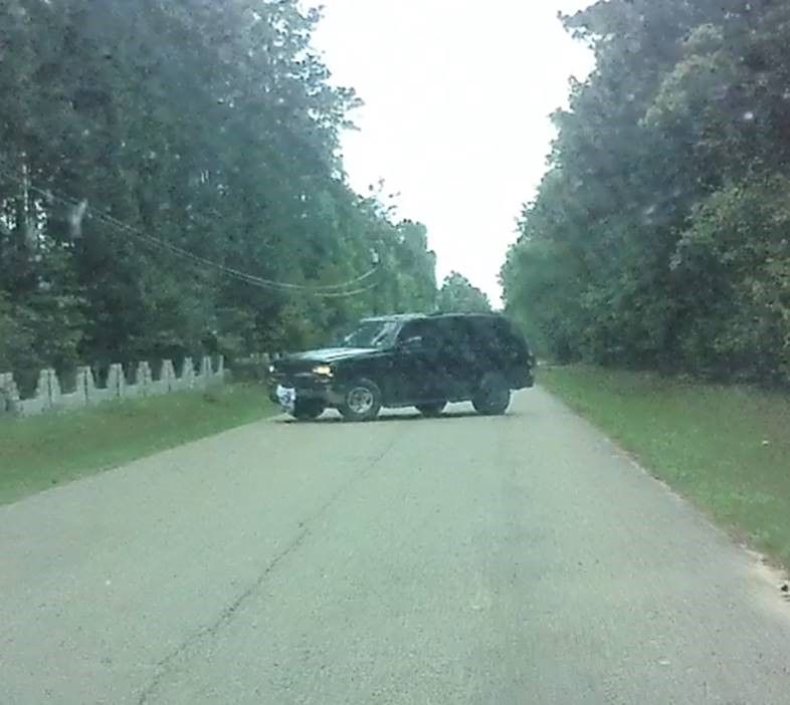 The Sheriff's Department said that they recovered a shell casing from the scene. The Tahoe's license plate appeared to have been covered by a cloth, the department said.
Anyone with information is asked to contact the sheriff's department on 936-760-5800 or Crime Stoppers at 1-800-392-STOP (7867), referencing case number 18A090687.